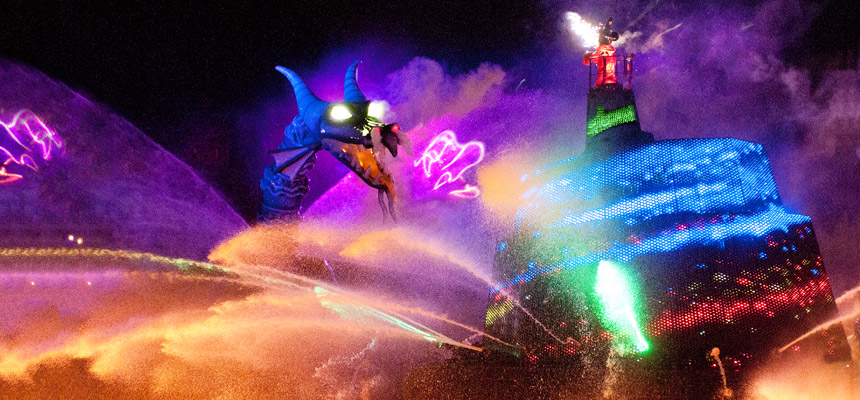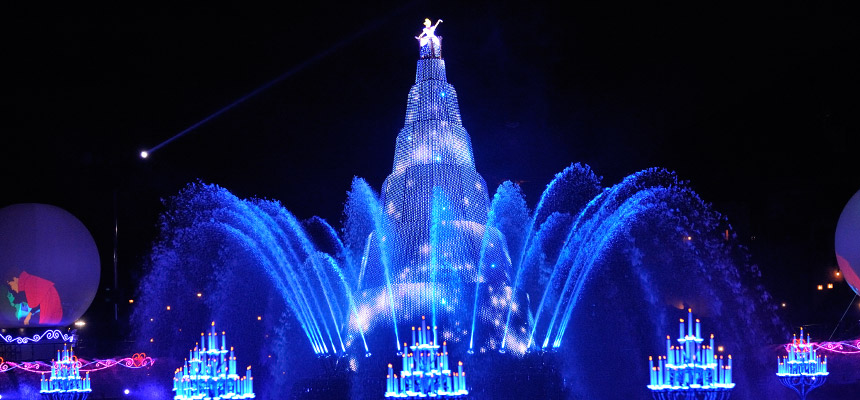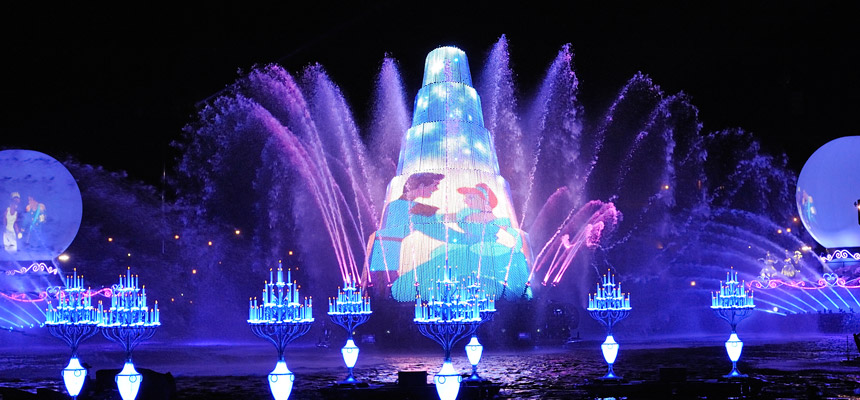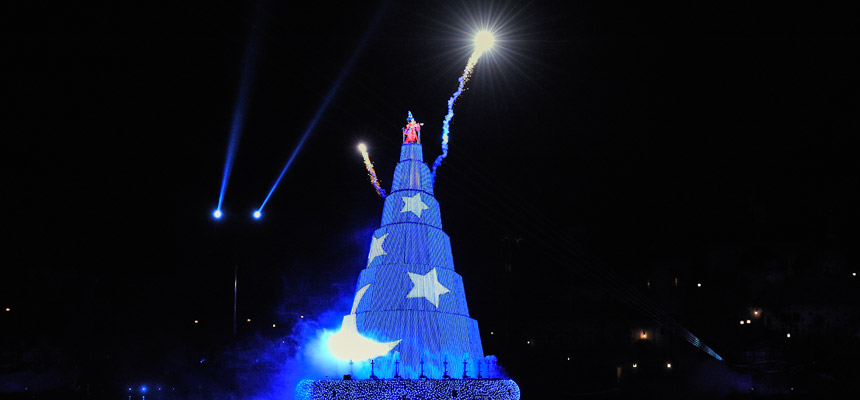 A nighttime spectacular featuring Mickey Mouse, taking place on the waters of Mediterranean Harbor.
[Location / Time required]
Mediterranean Harbor / About 20 minutes
[Type]
Outdoors、Shows on the water
Presented by: NTT DOCOMO, Inc.
This spectacular entertainment features Mickey Mouse as the Sorcerer's Apprentice who creates a fantastic world of Disney through his powers of imagination. Filled with special effects using gigantic water screens, lasers, lights, and fire, this dramatic show promises an evening of unforgettable fantasy and excitement for all.
When Viewing Shows and Parades
Map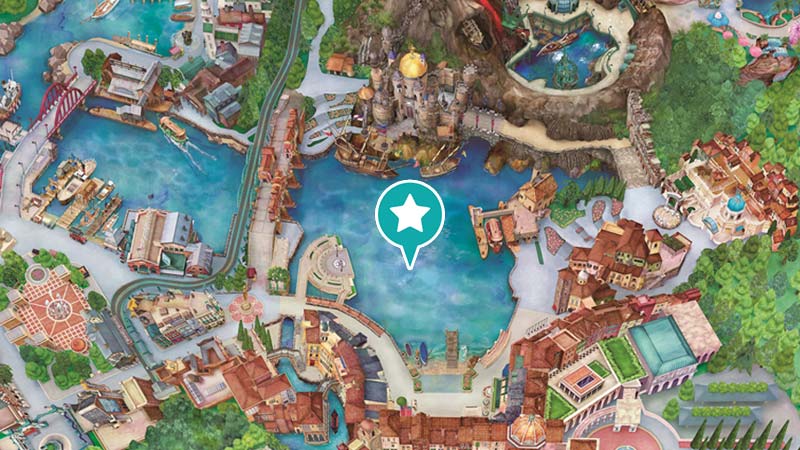 - All photos are concept images.