Ariel's Greeting Grotto
Closes permanently on March 31, 2020.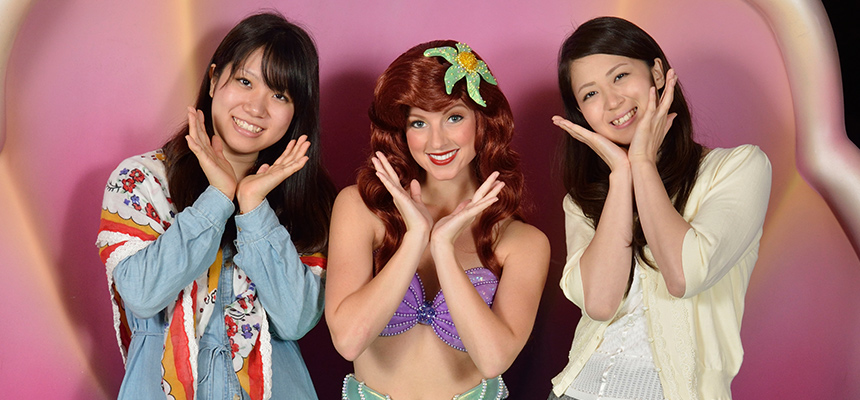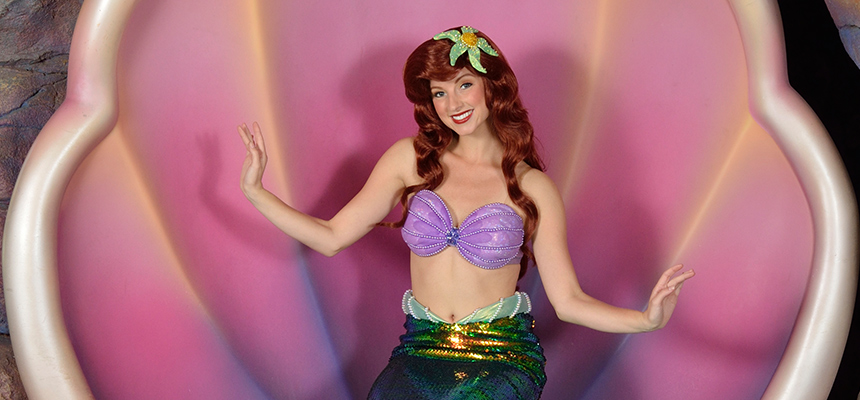 [Participating Disney Characters]
Ariel
Enter this cove-side grotto and you'll be greeted by Ariel from Disney's classic film, The Little Mermaid. Pose for a keepsake photo with her and take home a great memory!
A photographer is standing by to take your picture (photos can be purchased later).
Take a picture with the Disney friends for a keepsake you'll cherish.
With the "Disney Snap Photo" service, a professional photographer will take your picture with the Disney character (photos can be purchased later).
Map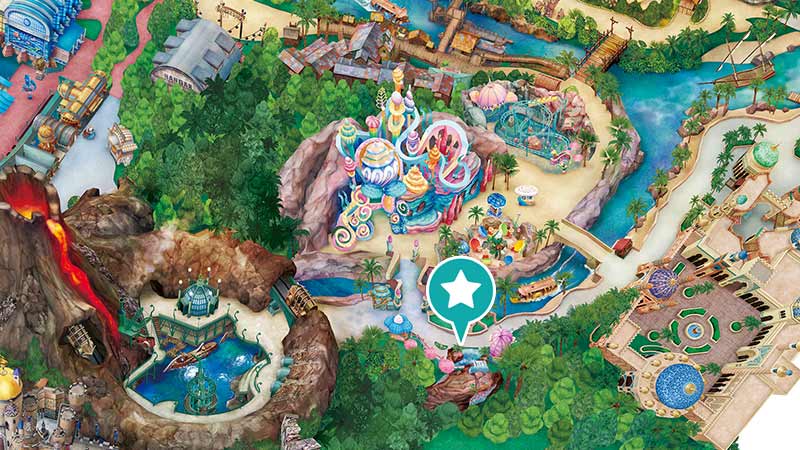 - Everyone in your party who wants to experience this greeting should come together to the venue.
- Guests are requested to limit their photo-taking to one shot per party when using their own camera.
- Greetings are subject to change or cancellation without prior notice due to Park operating conditions or inclement weather.
- Greetings may end when capacity is reached even before the scheduled end time.