Horizon Bay Restaurant
Disney Character Dining will end on July 8, 2019.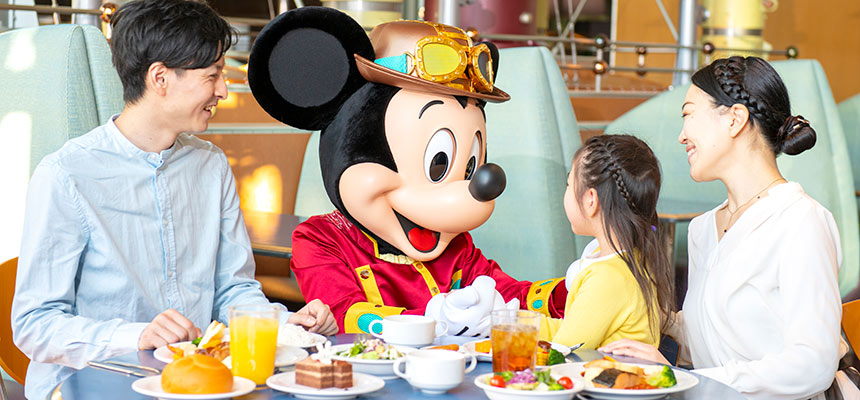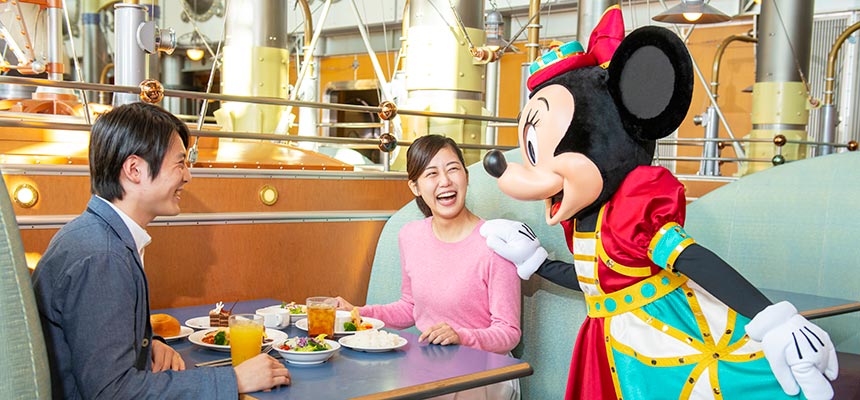 [Participating Disney Characters]
Mickey Mouse, Minnie Mouse
Dine in the cheery, open atmosphere of the Horizon Bay Restaurant while listening to the pleasant sound of lapping waves and ocean breezes. As you dine, the Disney friends will come around to your table to greet you.
Advance booking of Priority Seating is recommended.
- The restaurants in the Park that offer Priority Seating must be booked in advance.
- Guests may enjoy the restaurant for up to 60 minutes at lunch or dinner.
- Alcoholic beverages are not served at Disney Character Dining.
Map