Special Event Disney Pirates Summer
Jul 10, 2018 ~ Sep 2, 2018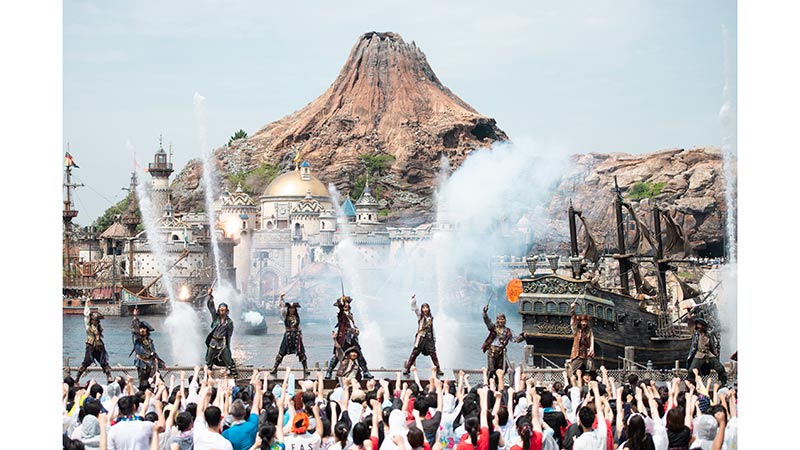 At Tokyo DisneySea, the special event "Disney Pirates Summer" will bring back Captain Jack Sparrow, Captain Barbossa and a pirate crew for "Pirates Summer Battle 'Get Wet!'" Guests will be caught up in the exciting world of pirates inspired by the Disney franchise Pirates of the Caribbean and will get drenched with lots of water.

Other programs for summer will be offered at the Disney hotels and the Disney Resort Line. Summer at Tokyo Disney Resort in the 35th anniversary year will offer a wide variety of memorable experiences for all.
Pirates Summer Battle "Get Wet!"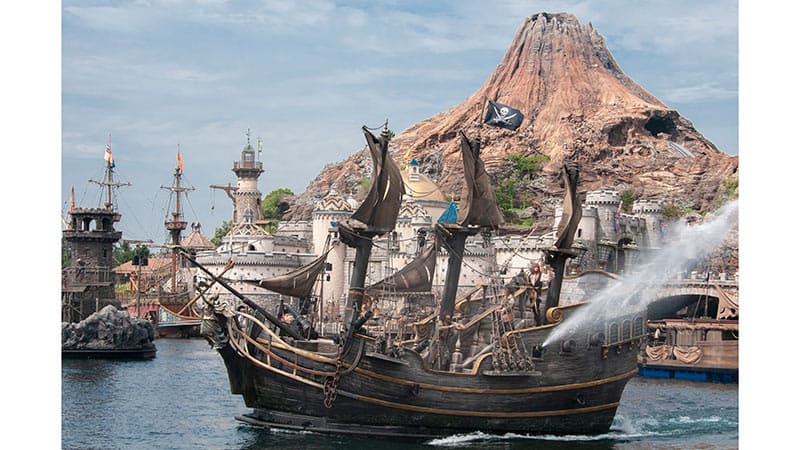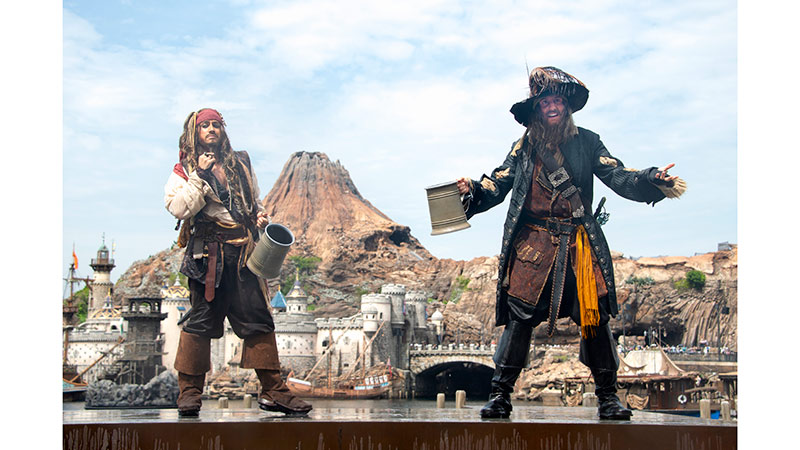 Venue: Mediterranean Harbor
Duration: About 25 minutes
Performances: 3 Daily
Number of Performers: About 80, including Captain Jack Sparrow, Captain Barbossa

In this entertainment program inspired by the world of the Pirates of the Caribbean franchise, a crew of pirates led by Captain Barbossa takes over Porto Paradiso in Mediterranean Harbor. In an attempt to recruit members for his crew, Captain Barbossa puts the Guests through pirate training with lots of splashing water. Just as the Guests and the pirates form a bond, Captain Jack Sparrow, the longtime rival of Captain Barbossa, makes an appearance. Guests will be immersed in a world of pirates through this thrilling performance enhanced with water and fire.
Special Merchandise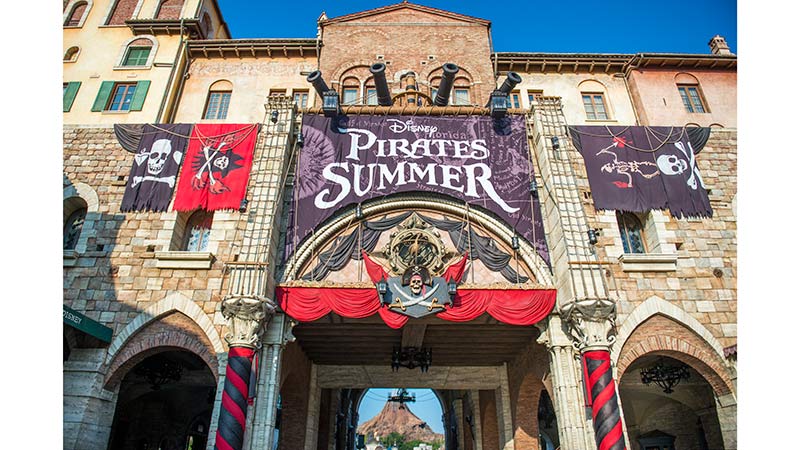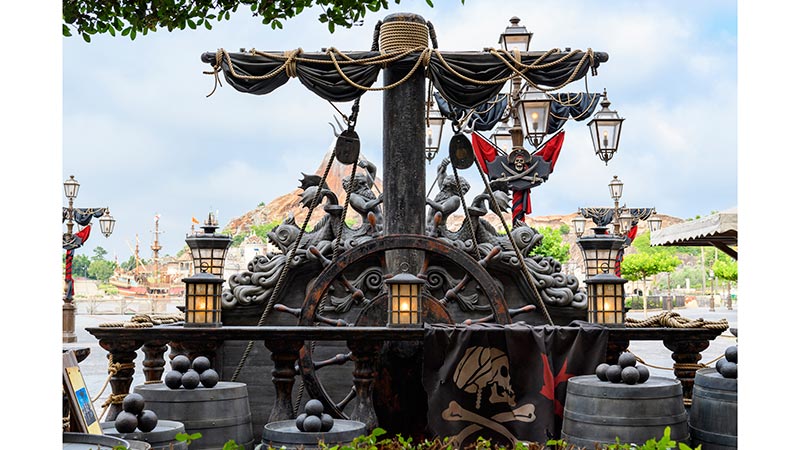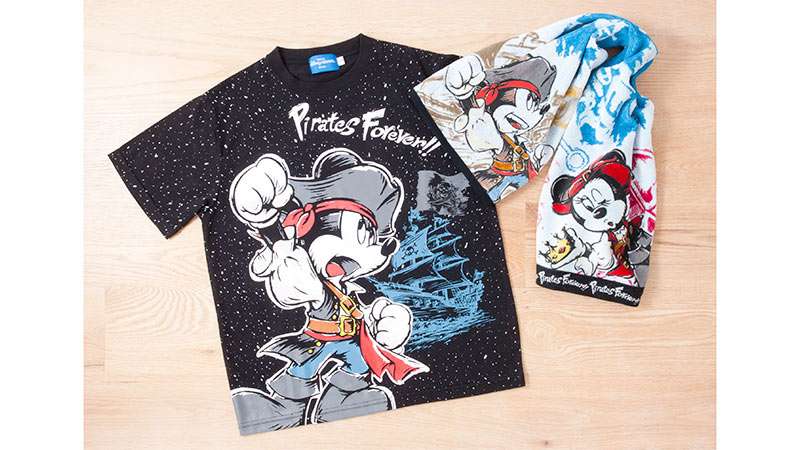 About 60 different types of products with designs inspired by the pirates theme will be offered during the special event. T-shirts and bandanas with "Pirates Summer Battle "Get Wet!" motifs and Captain Jack Sparrow designs will be available, and T-shirts and towels featuring designs of the Disney Friends as pirates will also be available.

Note: Special merchandise will be available from July 8, 2018.
Special Menus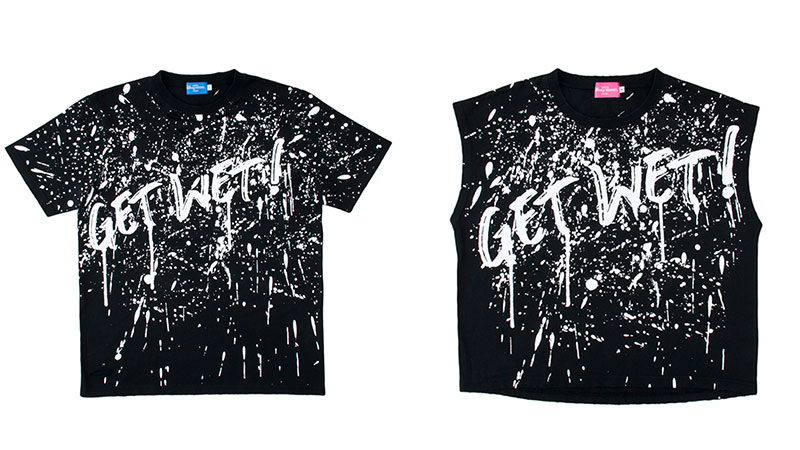 At Miguel's El Dorado Cantina, Guests can enjoy hearty dishes to satisfy the appetite of the rowdiest pirate as the restaurant is transformed with the special program "Pirates Cantina Fiesta." On offer will be a special set menu that features a skull-shaped serving of rice with chicken, and tacos made with black tortilla.
Cafe Portofino, decorated with flags and casks with designs of pirates and skulls, will offer a special set menu.

Note: Special menu items will be available from July 8, 2018.
Decorations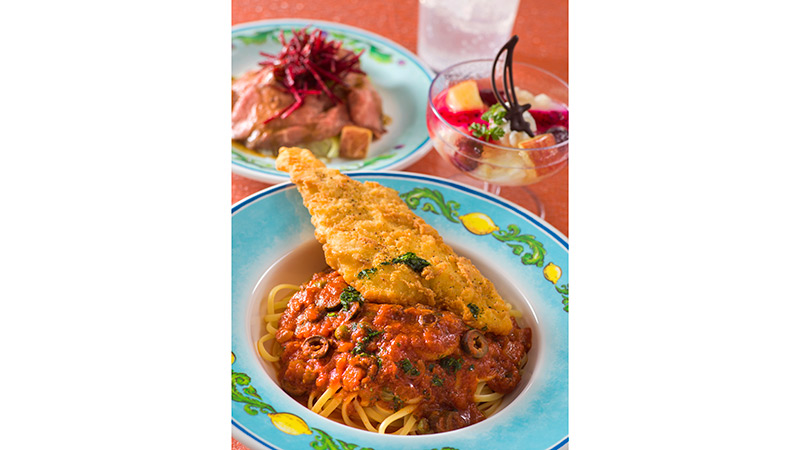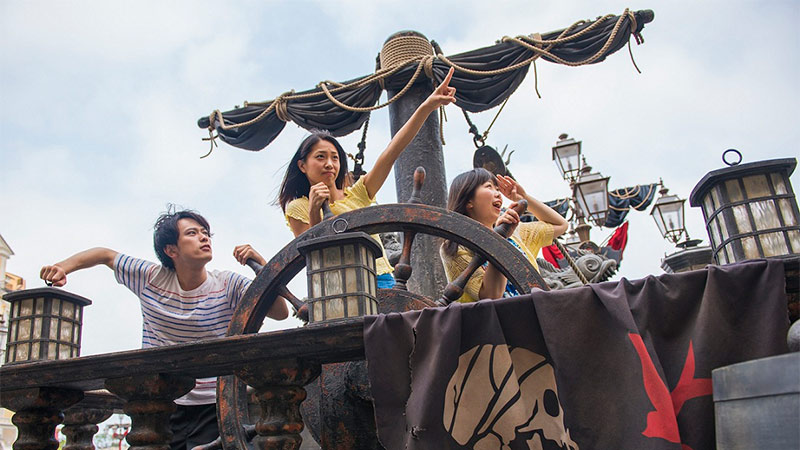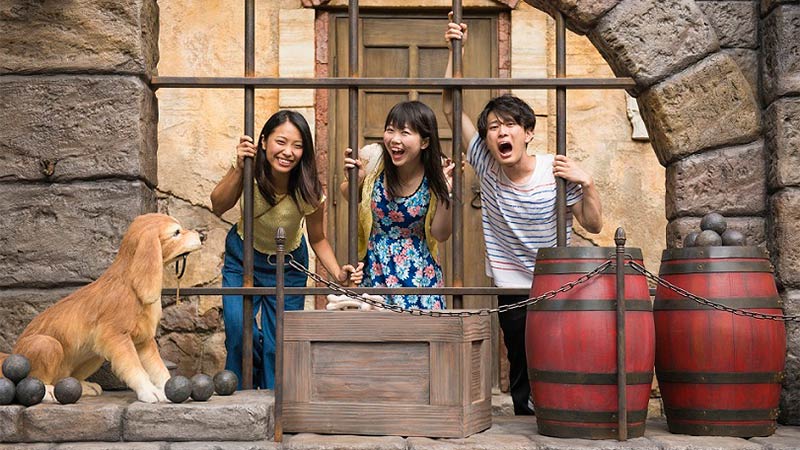 Around Mediterranean Harbor will be pirate-themed decorations including flags with the skull-and-crossbones motif and parasols in black and red. Also in the area will be photo locations where Guests can take pictures that make them look like they are on a pirate ship or locked up in a prison.
All photos are concept images.
Entertainment programs are subject to change or cancellation due to inclement weather, etc.
The number of performances each day is also subject to change.
Special merchandise items are available in limited numbers and may sell out.
The contents of the menus may change and some items will only be available while the supply lasts.