Special Event Disney's Halloween
From September 11 to October 31, 2018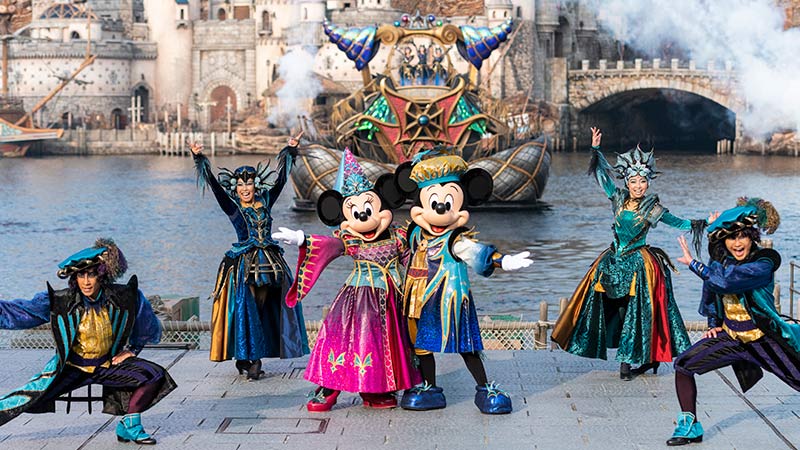 Again this year, Tokyo DisneySea will present a cool, but eerie Halloween event themed to the Disney Villains*. The Park will be transformed with an eerie atmosphere as the Disney Villains, together with the Disney friends, host a cool Halloween party.



* "Disney Villains" refers to the villain characters who appear in Disney films.
The Villains World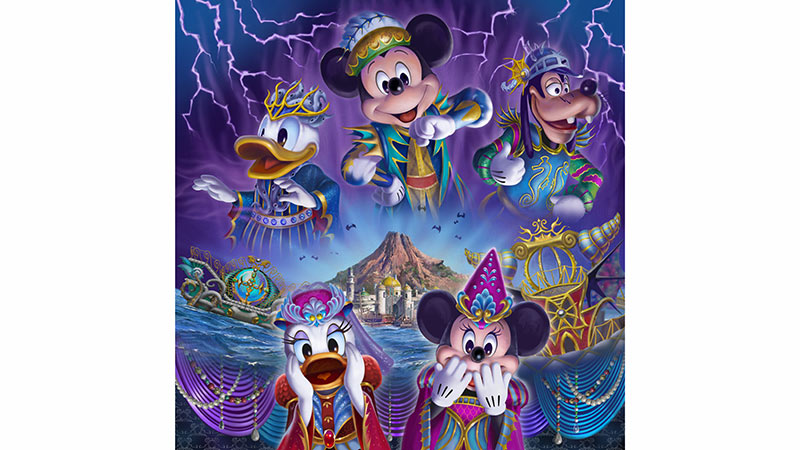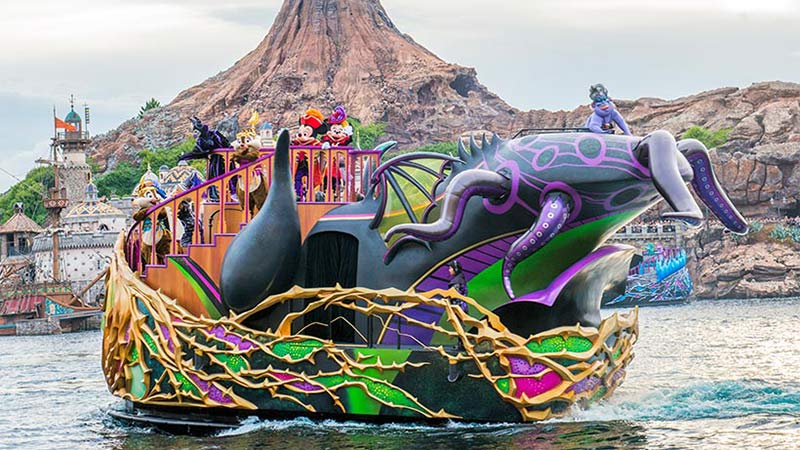 Venue: Mediterranean Harbor
Duration: About 25 minutes
Performances: 2 daily
Number of Performers: About 120
Number of barges: 5

A Halloween party hosted by the Disney Villains is back again this year at Mediterranean Harbor. Invited by the Villains, the Disney Friends decide to attend the party in costumes themed to the Disney Villains as a sign of respect for their hosts.
Special Merchandise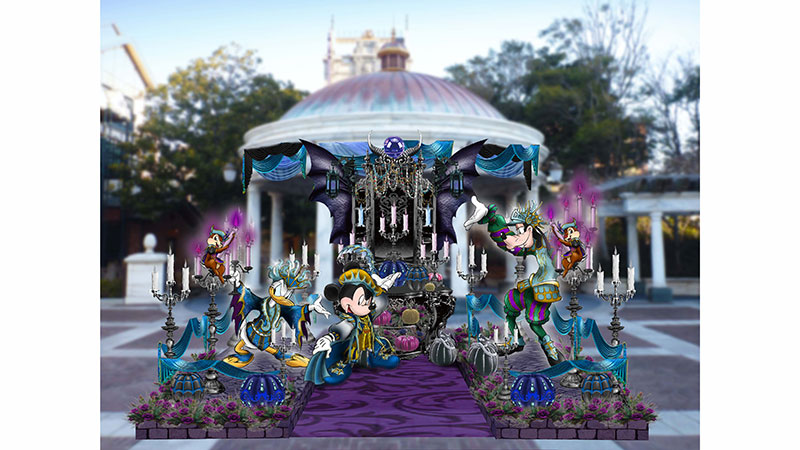 About 55 different types of special merchandise will be available including items with designs of the Disney Villains. Also available will be headbands with motifs of the Disney Villains, as well as other unique items featuring designs of the poisoned apple prepared by The Queen from Disney's Snow White and the Seven Dwarfs.

Note: Special merchandise will be available from September 3, 2018.
Special Menus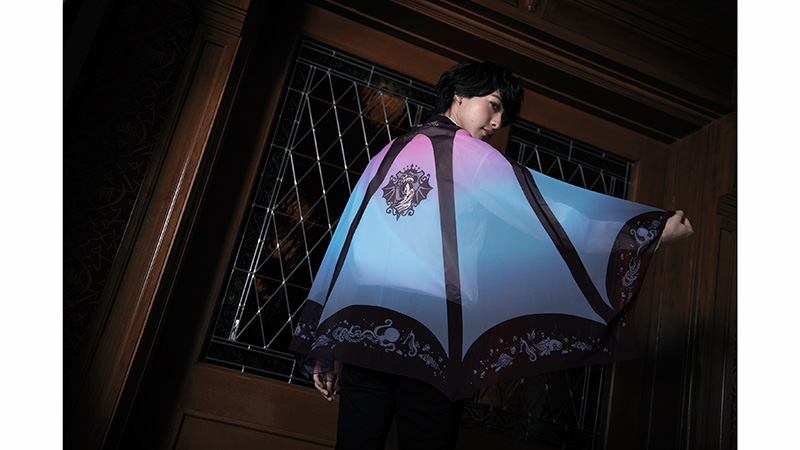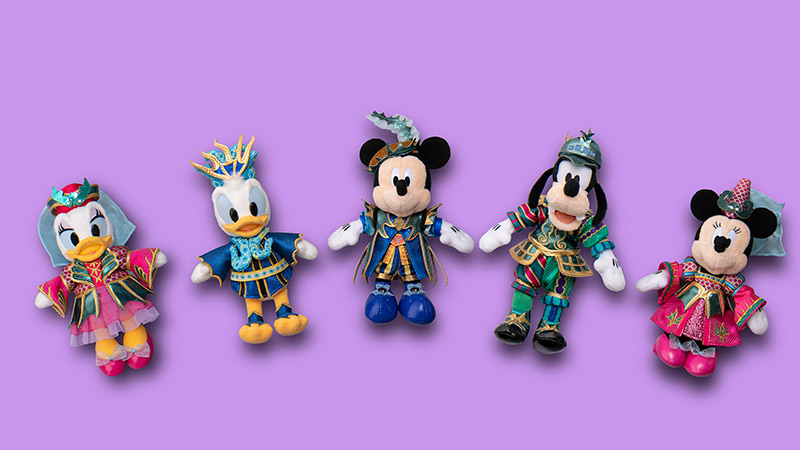 Special menu items incorporating the world of the Disney Villains will be offered. Cafe Portofino will serve a special set which includes a meatball dish themed to a poisoned apple from Snow White and the Seven Dwarfs, a pasta dish inspired by Cruella de Vil, and a dessert inspired by Maleficent, allowing Guests to enjoy a meal with elements of three Disney Villains in a single set. Casbah Food Court will serve special dishes reflecting the colors of Jafar's costume, including a curry dish that changes color when mixed, and naan which can be enjoyed together with the curry.

Note: Special menu items will be available from September 3, 2018.
Decorations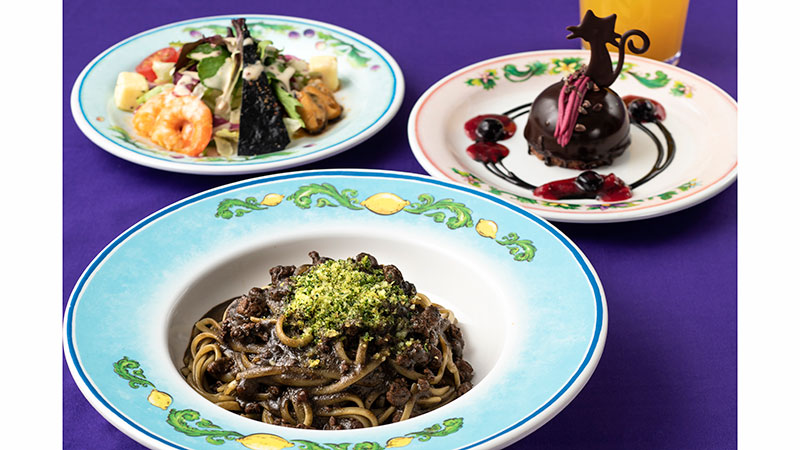 Guests will find decorations themed to a cool and eerie Halloween with the Disney Villains. Inside the Park Entrance, Guests will feel that they are entering the world of the Villains, who have gained even more power. American Waterfront will feature a photo location themed to the Disney Villains creating a mysterious atmosphere.
All photos are concept images.
Entertainment programs are subject to change or cancellation due to inclement weather, etc.
The number of performances each day is also subject to change.
Special merchandise items are available in limited numbers and may sell out.
The contents of the menus may change and some items will only be available while the supply lasts.