Suggested itinerary for a Rainy Day at Tokyo DisneySea
There are lots of ways to enjoy Tokyo DisneySea on a rainy day. This suggested itinerary can help you plan your visit and make it more fun even when it rains!

- Take care while walking in the rain.
- Please remove your rainwear when experiencing an attraction.
- Attractions and entertainment programs may be stopped or canceled without notice.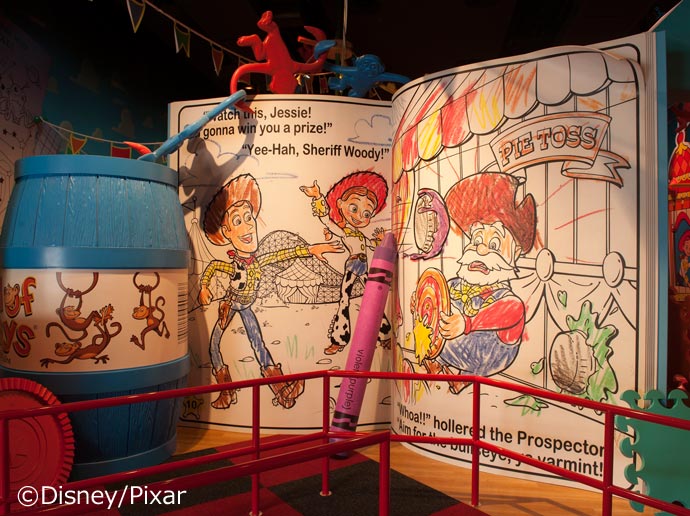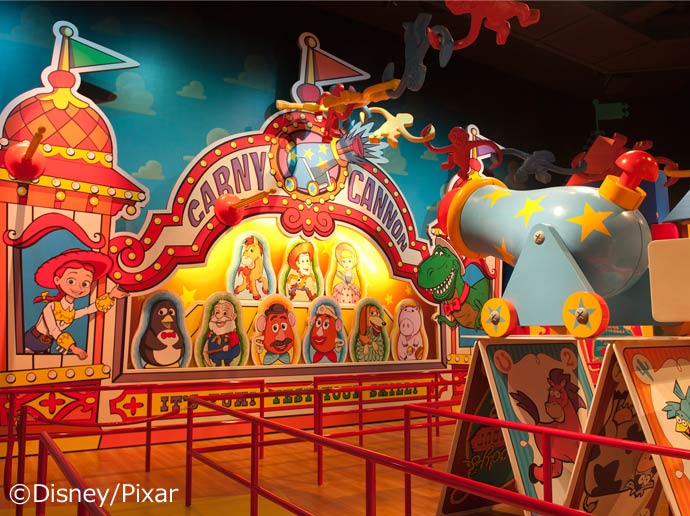 Shooting-game attraction
Toy Story Mania! in American Waterfront
Woody, Buzz and their friends from the Disney・Pixar Toy Story film series have set up some carnival games under Andy's bed for you to enjoy!
You'll feel like you're the size of a toy when you take part in this 3D shooting game.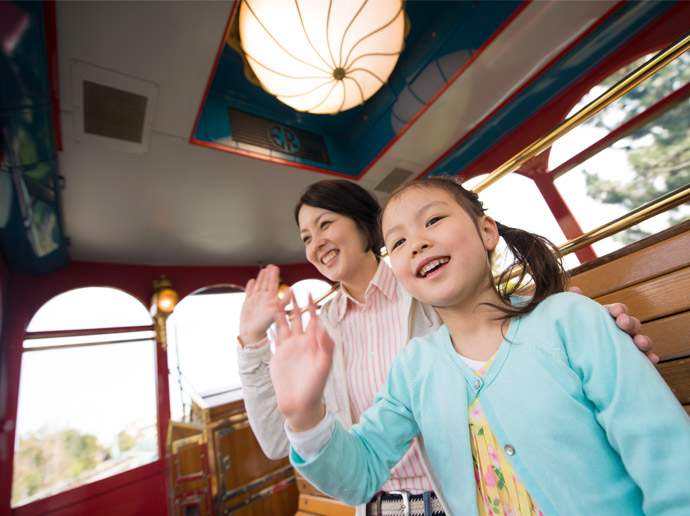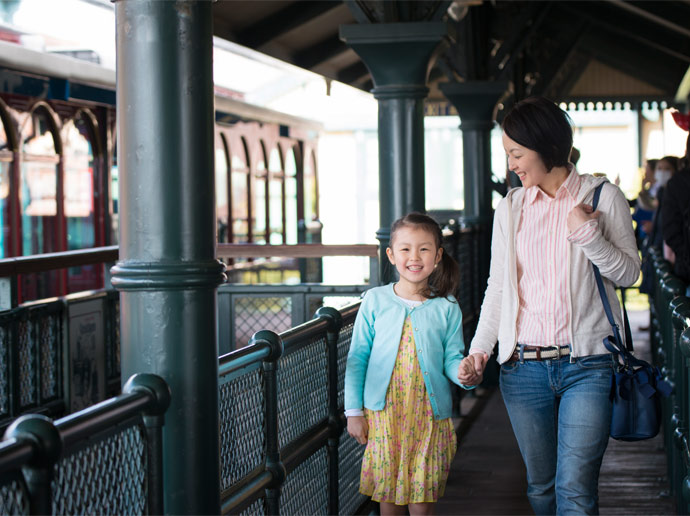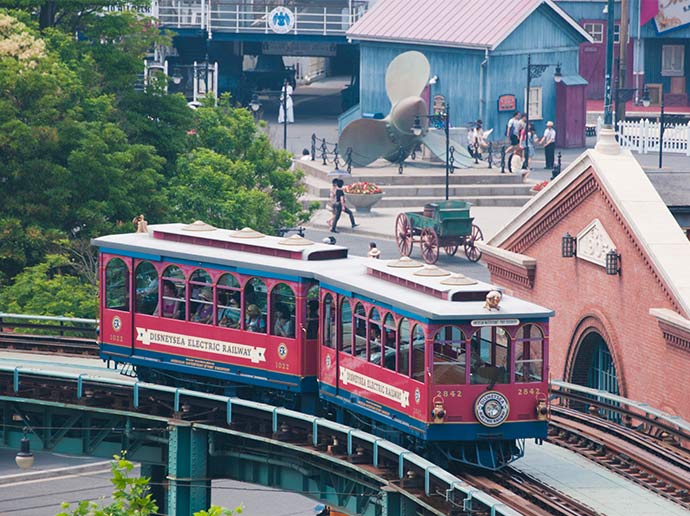 Convenient transportation on a rainy day DisneySea Electric Railway
Connecting American Waterfront and Port Discovery, the DisneySea Electric Railway lets you enjoy its nostalgic ambience while you take in the lovely Park scenery.
Disney Character Greetings
Mickey & Friends' Greeting Trails (Mickey Mouse)
At the end of these trails through the Lost River Delta jungle, you'll find one of the Disney friends. Mickey and his pals are studying the ruins of an ancient civilization or researching the jungle plants and insects. Along the trails are fun activities that will make you feel like an explorer, too!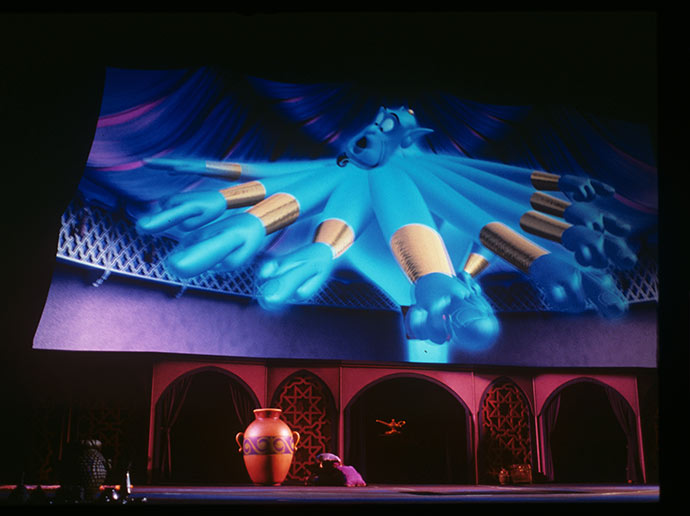 Enjoy the live action and 3D effects! Magic Lamp Theater in Arabian Coast
Theater-type attractions are perfect on rainy days. And one you won't want to miss is Magic Lamp Theater. Genie from Aladdin makes this a truly magical performance.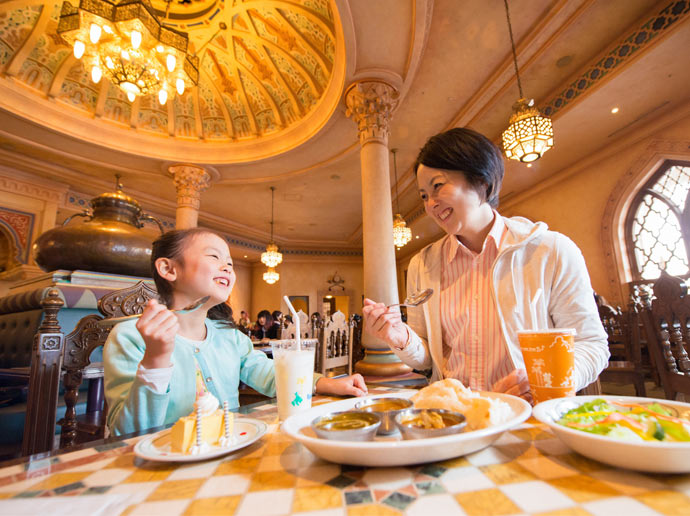 Savor the curries offered here Casbah Food Court in Arabian Coast
The spacious Casbah Food Court is filled with spicy aromas to whet your appetite! With lots of seating in several rooms with different themes, this restaurant will make you feel like you're in the world of The Arabian Nights.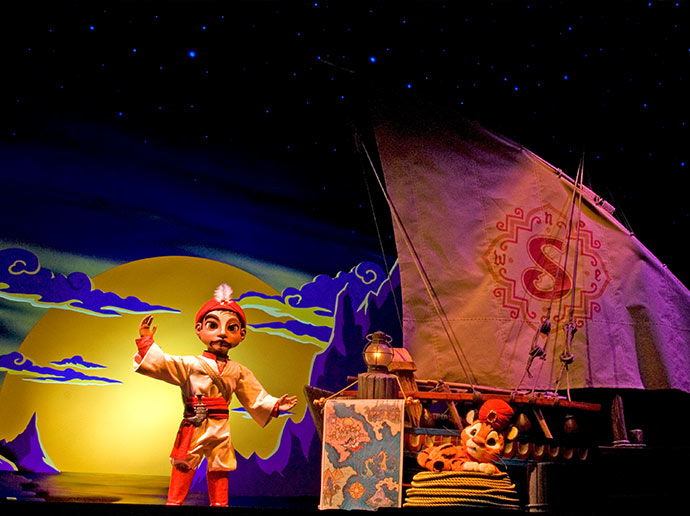 Young children can enjoy too Sindbad's Storybook Voyage, in Arabian Coast
Set sail with Sindbad the Sailor and his tiger cub, Chandu! Discover the greatest treasure by following the compass of your heart.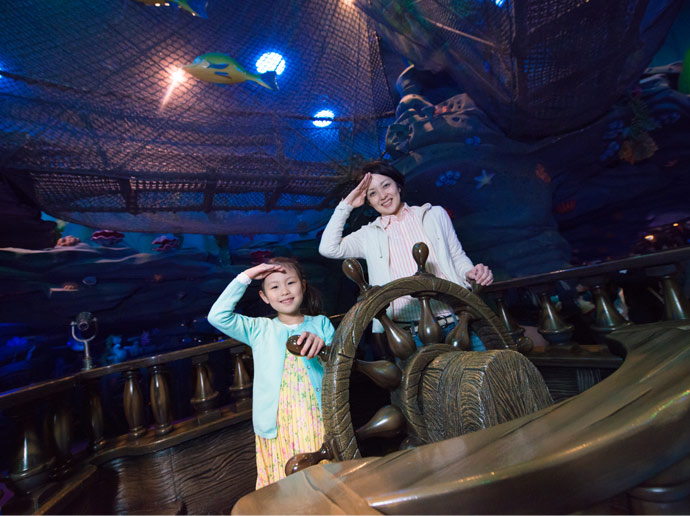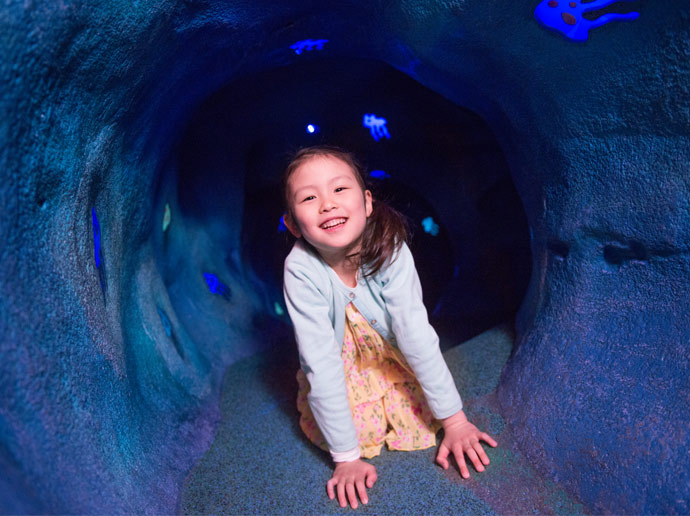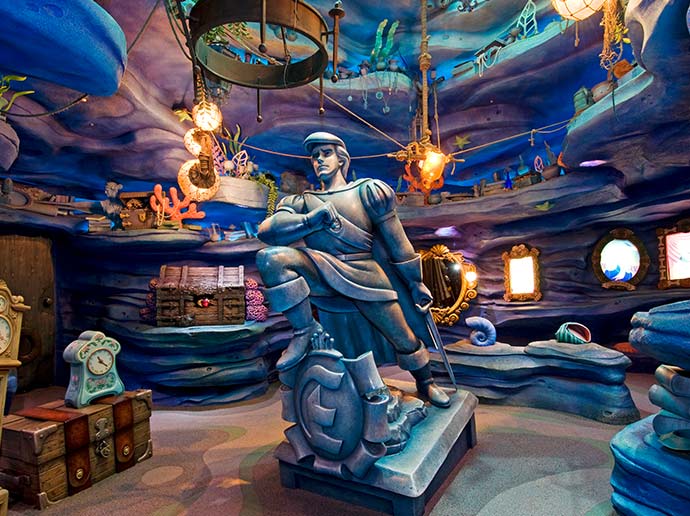 Have fun indoors Ariel's Playground in Mermaid Lagoon
Mermaid Lagoon offers lots of fun indoors. Children will especially enjoy Ariel' Playground with its variety of whimsical play areas.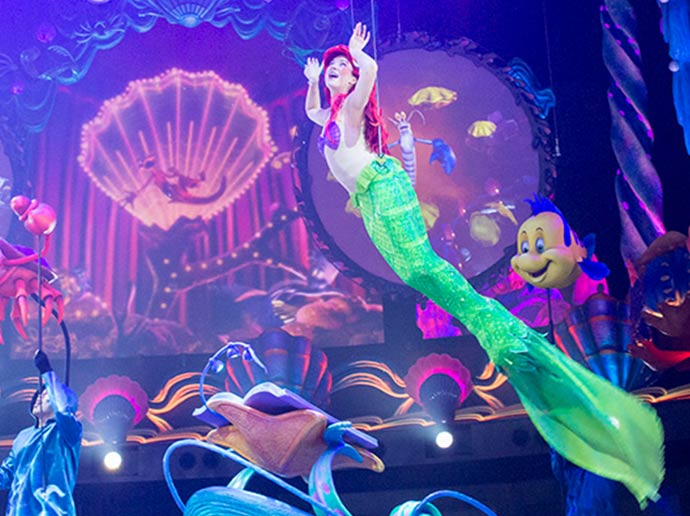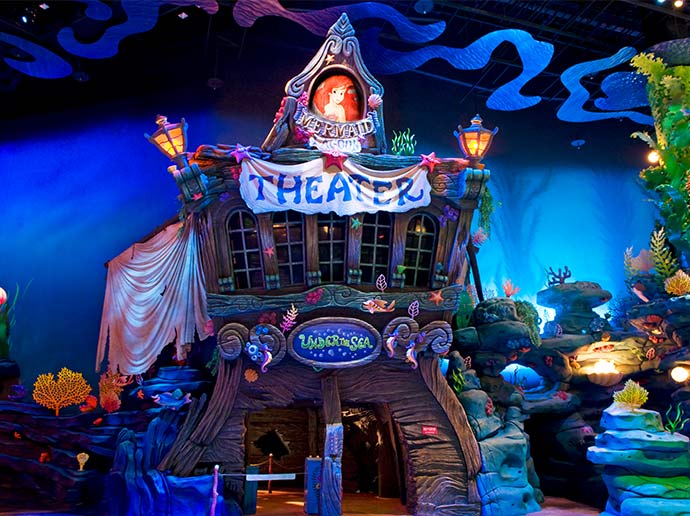 Attend a concert with Ariel under the sea Mermaid Lagoon Theater in Mermaid Lagoon
Experience the world of the Disney film The Little Mermaid. With visuals, music and a dynamic performance by Ariel herself, this concert is unique!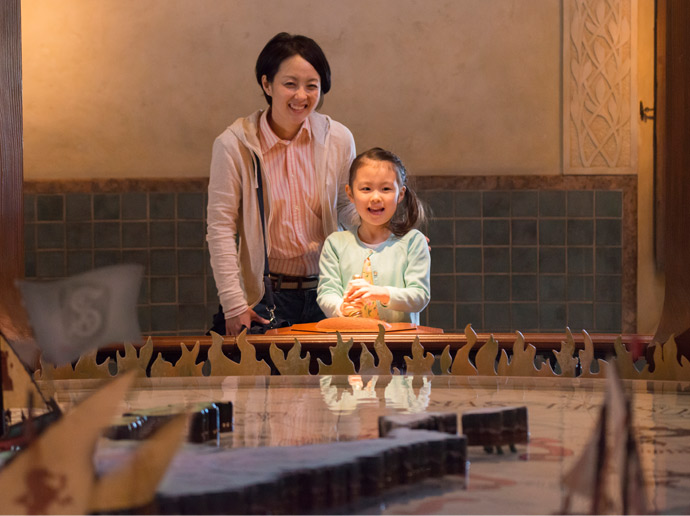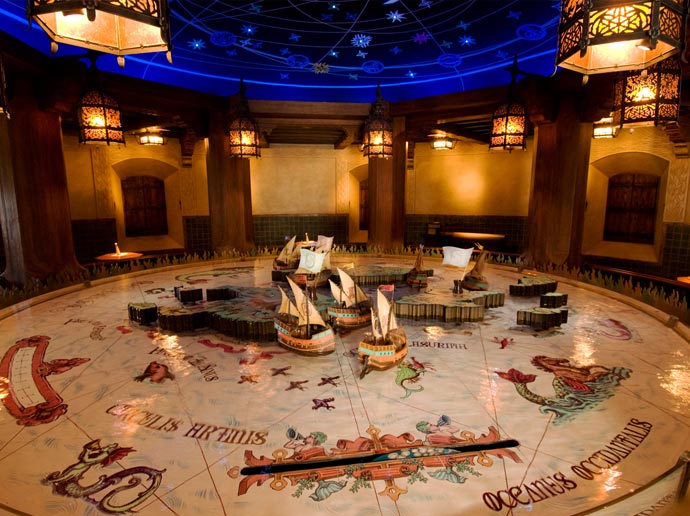 Have an adventure Fortress Explorations in Mediterranean Harbor
Walk around and explore the fortress and galleon from the Golden Age of Exploration. You can look through the telescopes, fire the cannons, handle seafaring equipment, and more.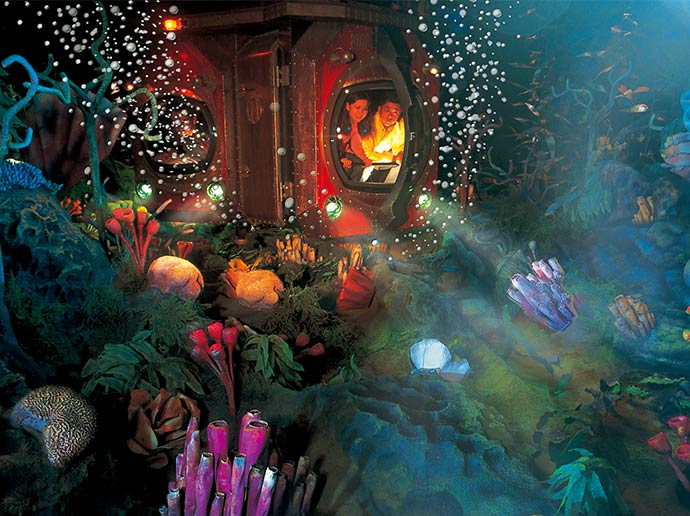 Board a small submarine for an undersea adventure 20,000 Leagues Under the Sea in Mysterious Island
Join in this underwater voyage filled with wonder and adventure! You can maneuver a searchlight to help in discovering the secrets of the deep sea.