Suggested itinerary for a Rainy Day
at Tokyo Disneyland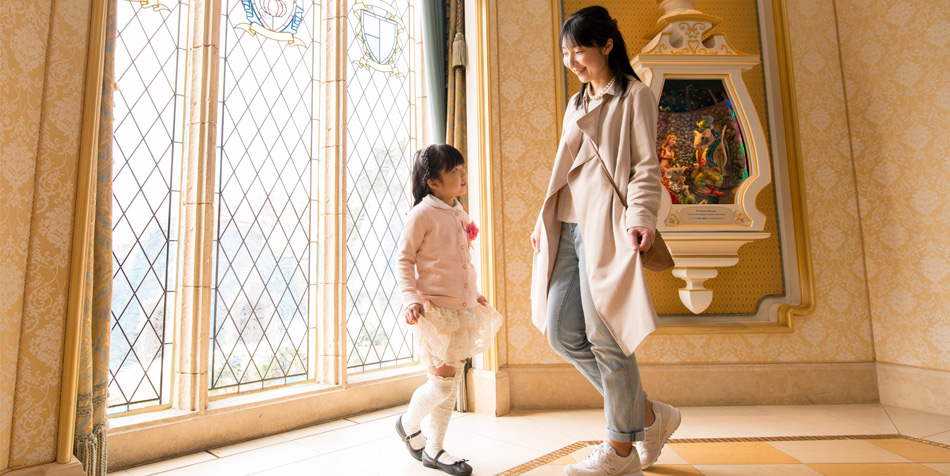 There are lots of ways to enjoy Tokyo Disneyland on a rainy day. This suggested itinerary can help you plan your visit and make it more fun even when it rains!

- Take care while walking in the rain.
- Please remove your rainwear when experiencing an attraction.
- Attractions and entertainment programs may be stopped or canceled without notice.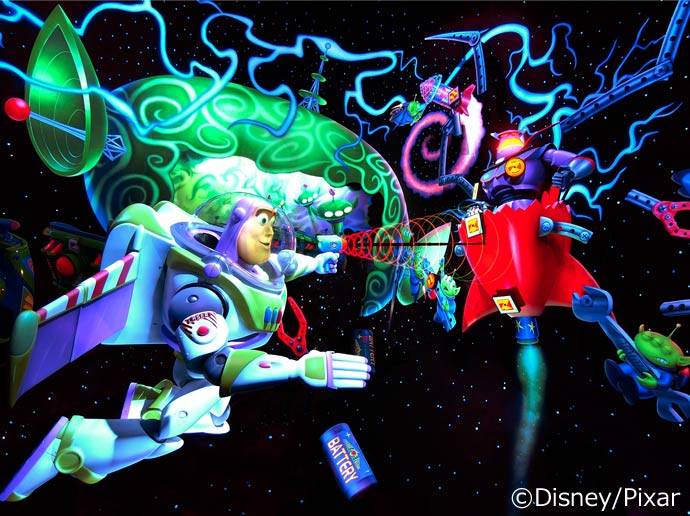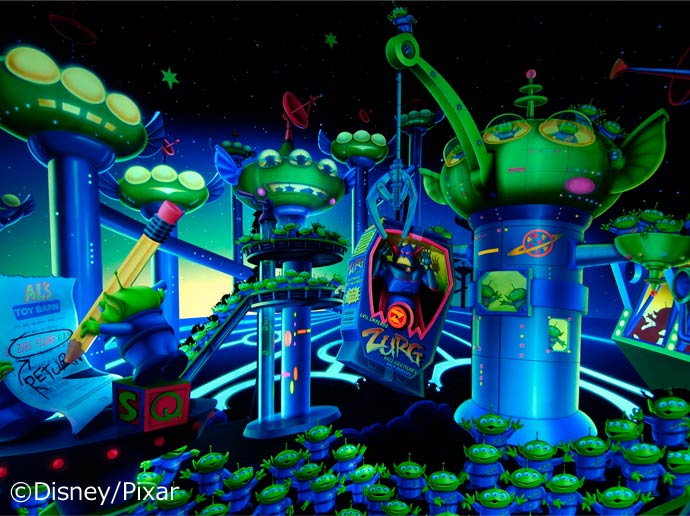 Shooting-game attraction Buzz Lightyear's Astro Blasters in Tomorrowland
Buzz Lightyear from the Disney・Pixar Toy Story film series recruits you to be a Space Ranger in this attraction. You'll board a space cruiser and blast away at targets to defeat the evil Emperor Zurg and save the universe!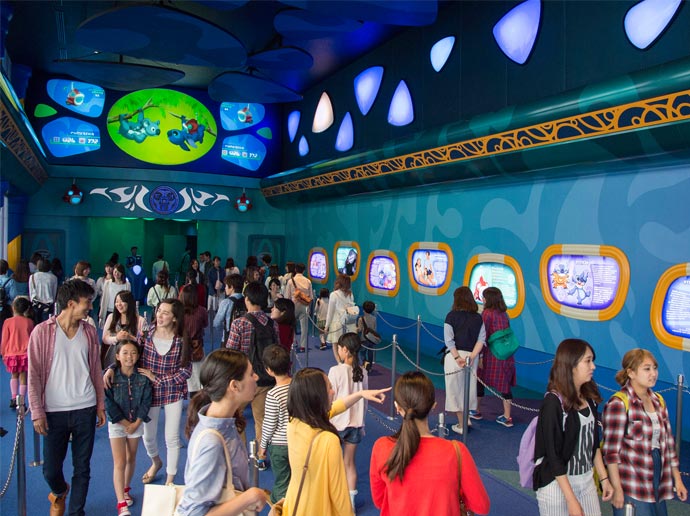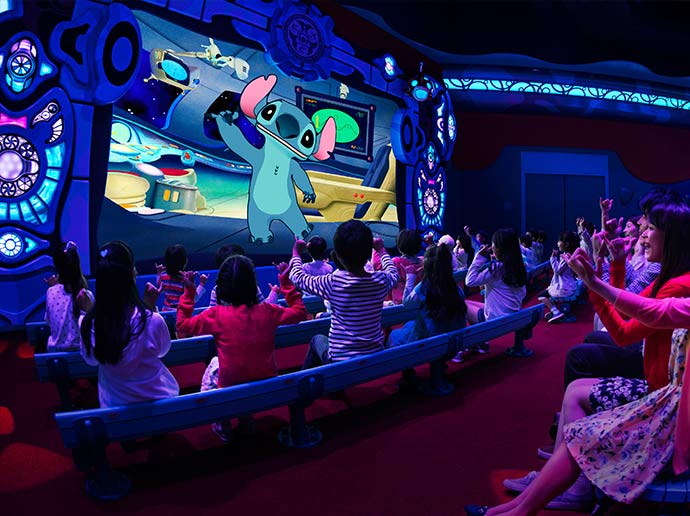 Chat with that mischievous Stitch Stitch Encounter in Tomorrowland
Theater-type attractions are perfect on rainy days and here you can "communicate" in real time with Stitch who appears on a large screen.
Always full of surprises, Stitch gets everyone to join in the fun. (Japanese language only.)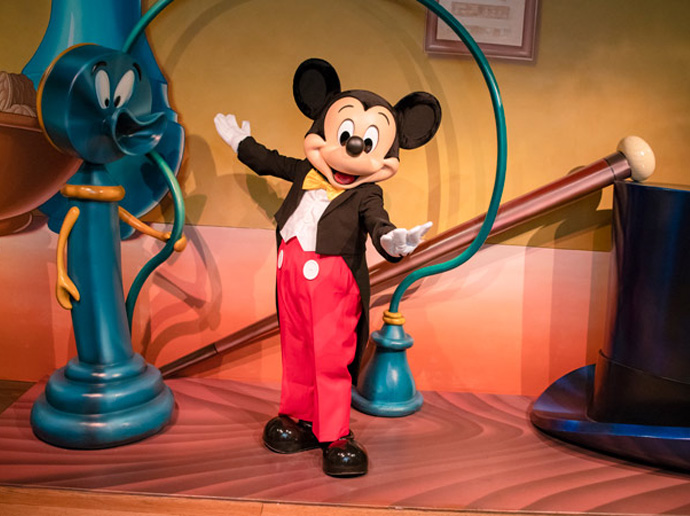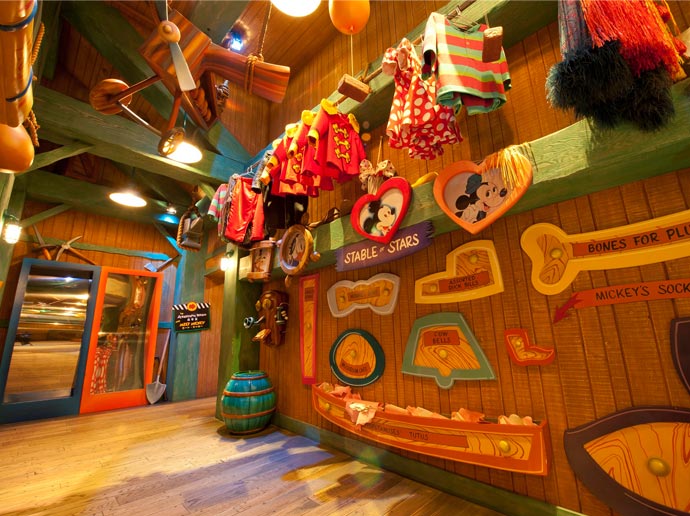 Take a keepsake photo at Mickey's House and Meet Mickey in Toontown
On a rainy day, visit Mickey's House and Meet Mickey in Toontown. It's the perfect place to take a photo with everyone's favorite Mouse! You can also enjoy previews of some of his films.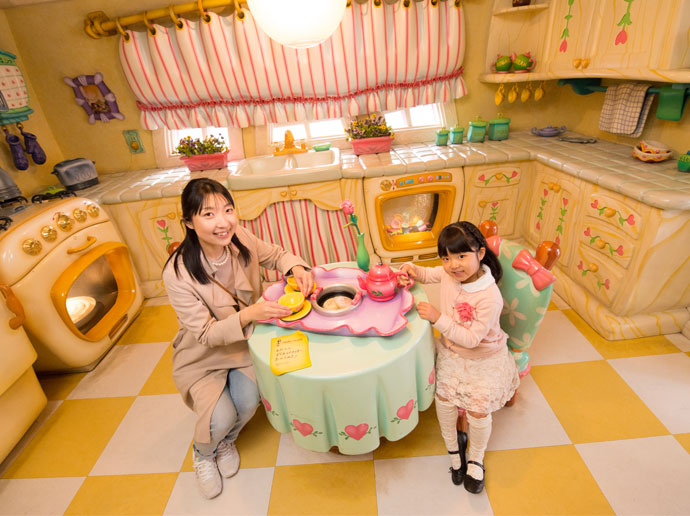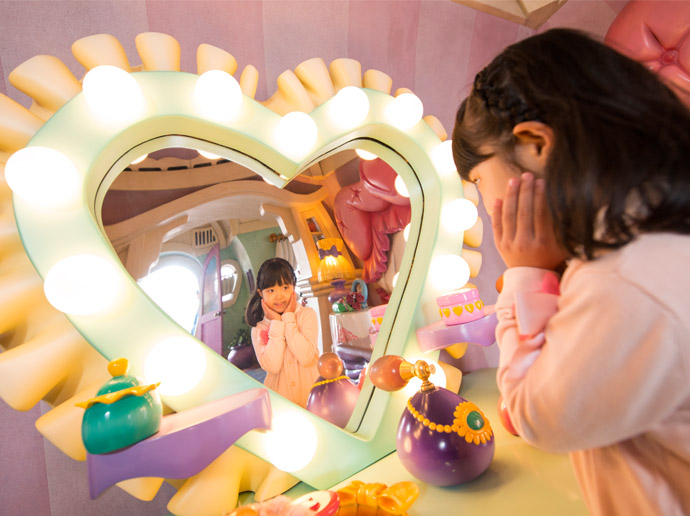 After visiting Mickey, take a look at Minnie's House in Toontown
Minnie's House is filled with her mementos of Mickey and you can get a close-up look at her lifestyle.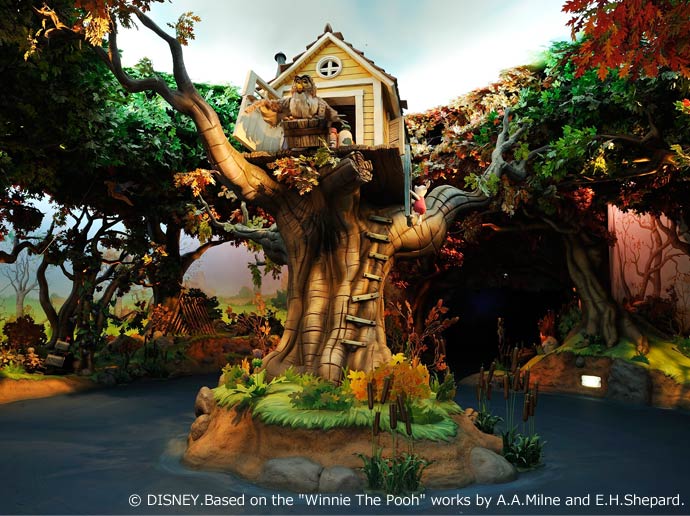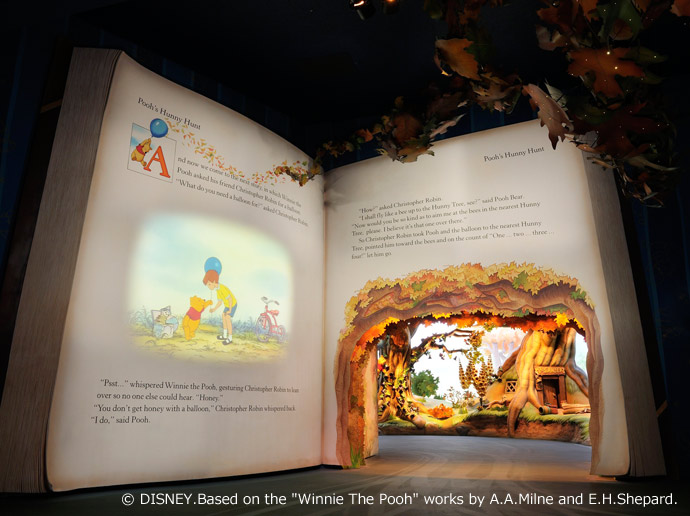 Join in the fun of Pooh's Hunny Hunt in Fantasyland
Travel on a whimsical "hunny pot" with a mind of its own as you follow Winnie the Pooh on his search for honey. Enjoy the warm and friendly world of Pooh and his friends in the Hundred Acre Wood.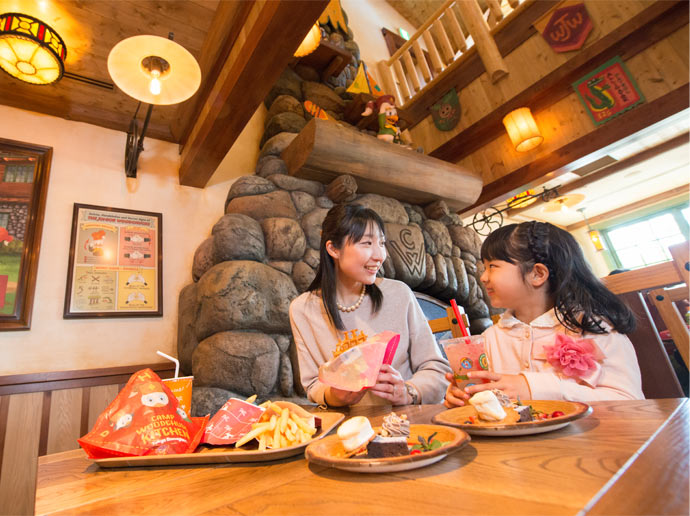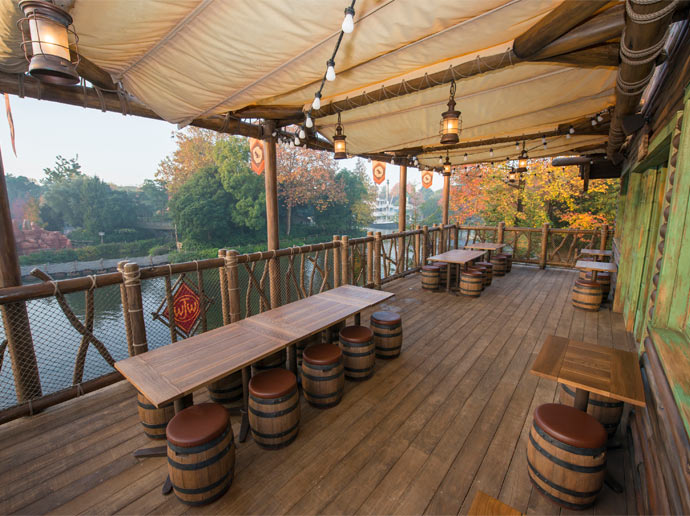 Feel like a camper at Camp Woodchuck Kitchen in Westernland
Enjoy lunch while watching the flow of the Rivers of America!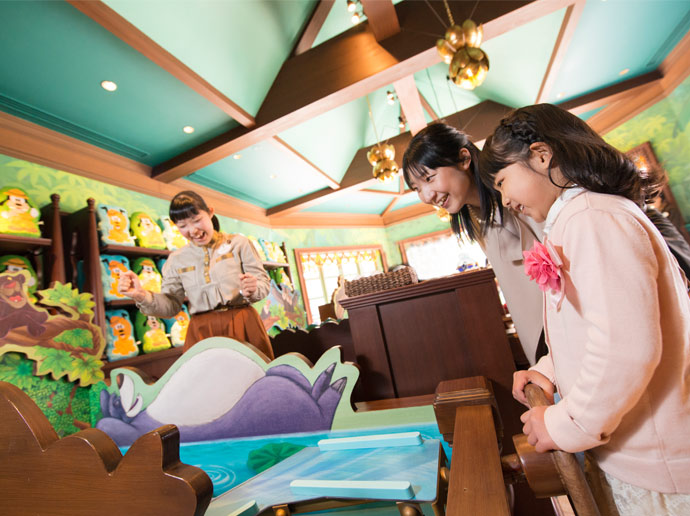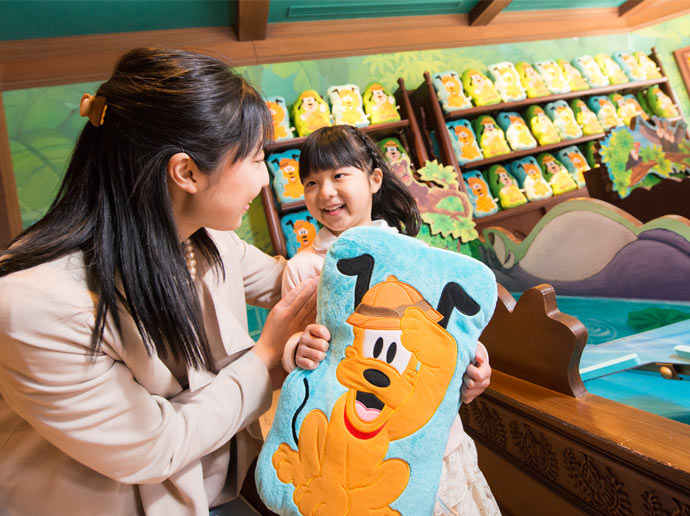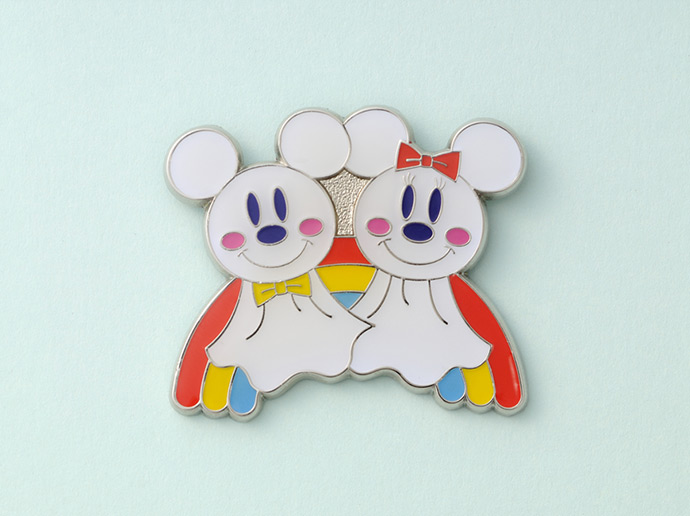 Try the games at Jungle Carnival in Adventureland
Choose from one of two different games at Jungle Carnival.
There is an exclusive pin offered only on rainy days.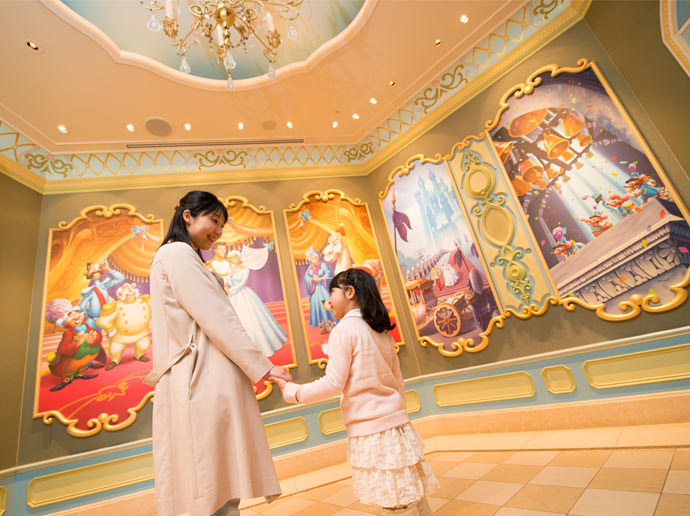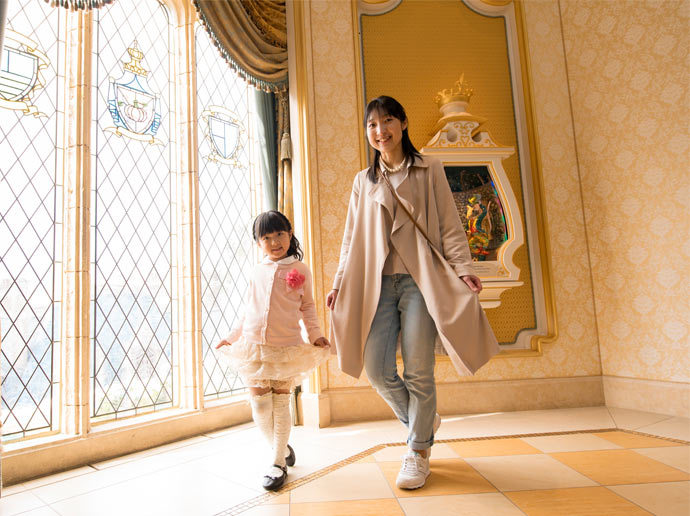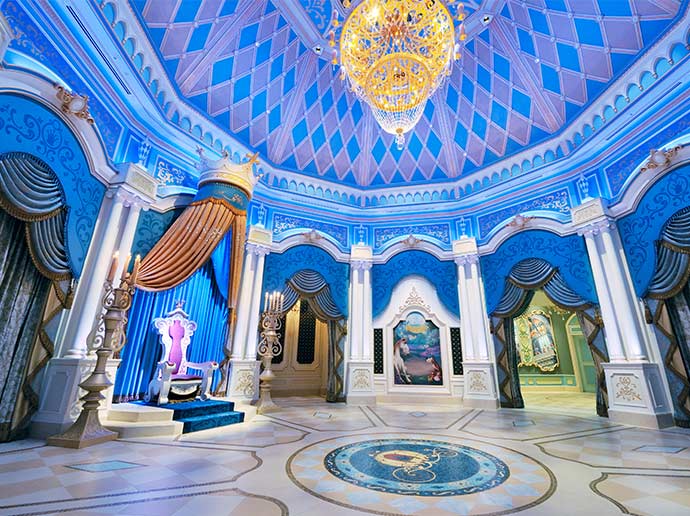 Visit Cinderella's Fairy Tale Hall in Fantasyland
Welcome to Cinderella's world!
Items related to her story are exhibited here.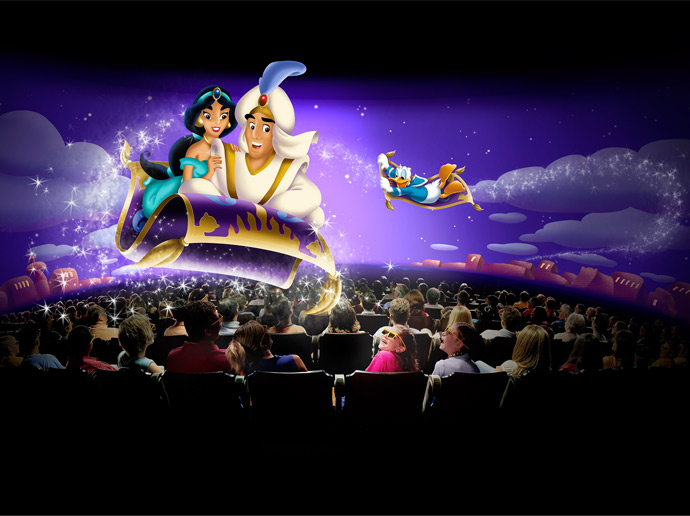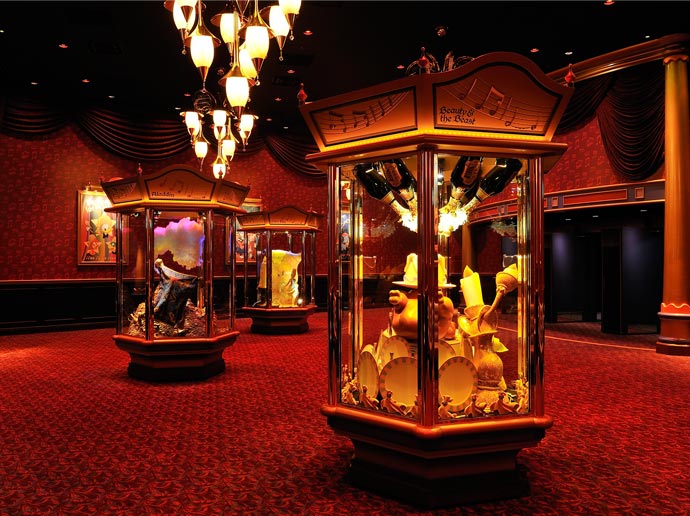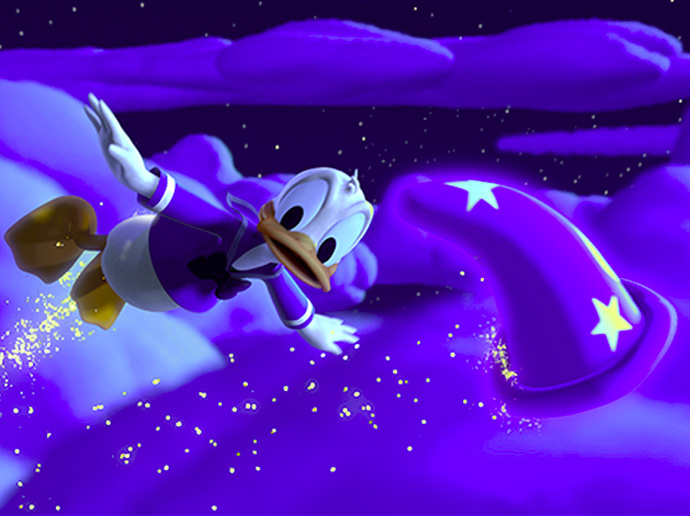 A magical concert Mickey's PhilharMagic in Fantasyland
Mickey Mouse, Donald Duck, and many more of your Disney Friends appear in this magical concert that's as fun to watch as to listen to. Let Donald sweep you away into the fantastic world of Disney animation!
In the lobby, be sure to take a look at the displays for Disney films like Aladdin and Beauty and the Beast.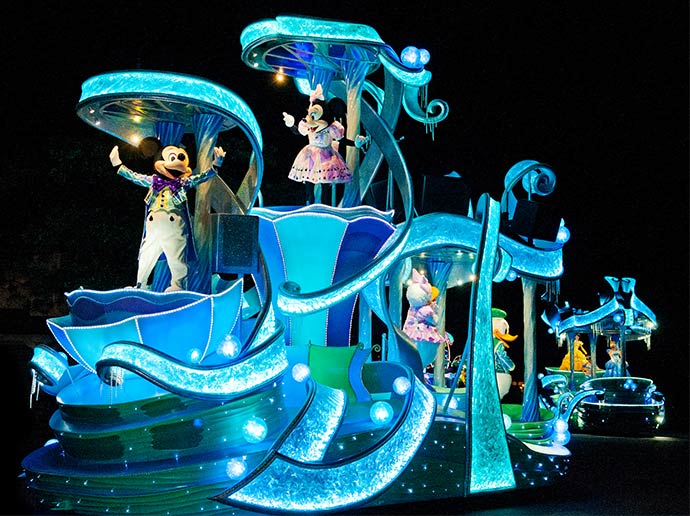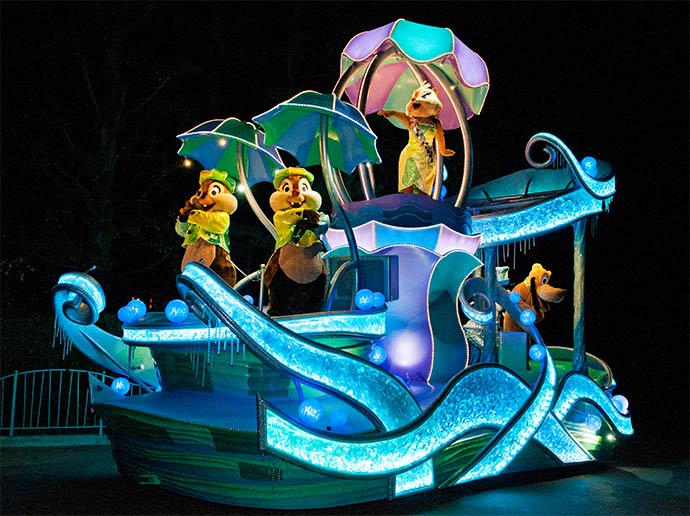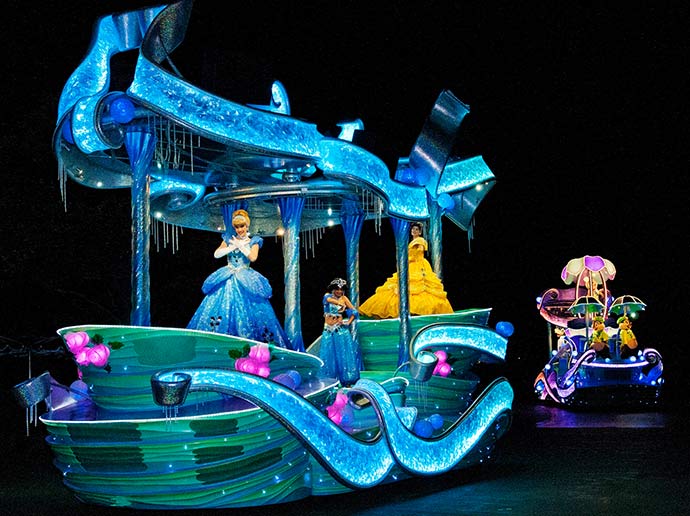 Mini parade presented only on rainy nights Nightfall Glow at Tokyo Disneyland
When "Tokyo Disneyland Electrical Parade Dreamlights" is canceled due to rain, the mini parade "Nightfall Glow" will be presented instead.
Minnie Mouse, Daisy Duck and their Disney Friends want to have a lovely time, especially when it rains! They appear in this shimmering interlude of lights aboard floats that glow in a rainbow of colors to light up the Park on a rainy night.
The parade starts in Toontown, proceeds around the Plaza and through Westernland, and exits through Fantasyland.

- The performance may be canceled due to strong winds or other weather conditions. Please contact a Cast Member on your day of visit for the latest information.