Digital Photo Express
Photo service in the Park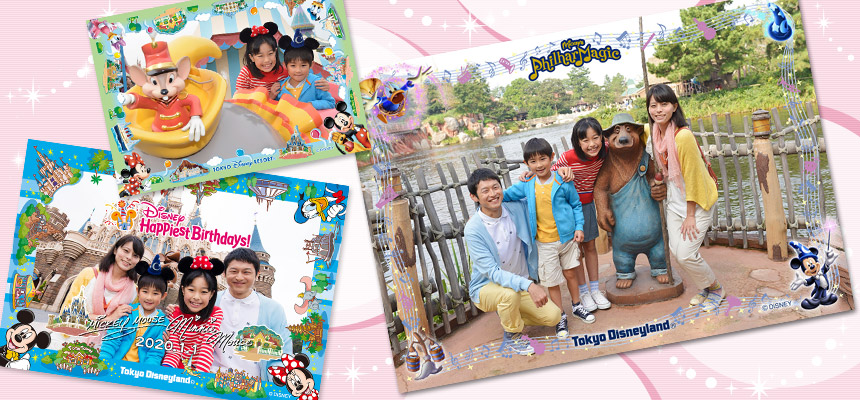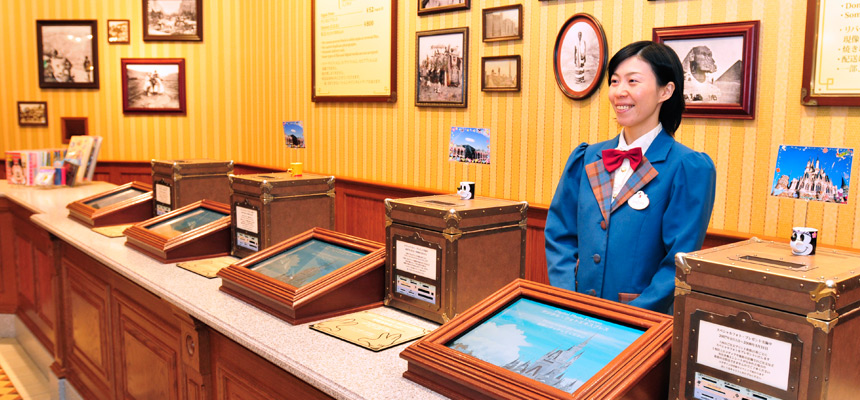 Photos that you have taken will be printed with a colorful border. You can add cute decorations and print out an original photo that's yours alone!
Information
Print Prices
Digital Photo Express (digital media)
Print Prices: Original Border
"L" size Photo: ¥55 yen/photo
"2L" size Photo: ¥200 yen/photo
"A4" size Photo: ¥1,100 yen/photo
(There is no charge for development.)

Processing Time
About 90 minutes
- Some types of digital media cannot be accepted.
- During busy times it may take longer to process.

Shops Accepting Orders
Camera Center (World Bazaar)
Adventureland Bazaar (Adventureland)
Trading Post (Westernland)
Fantasy Gifts (Fantasyland)
Treasure Comet (Tomorrowland)

Pick-up Location
Orders can only be picked up at Camera Center.