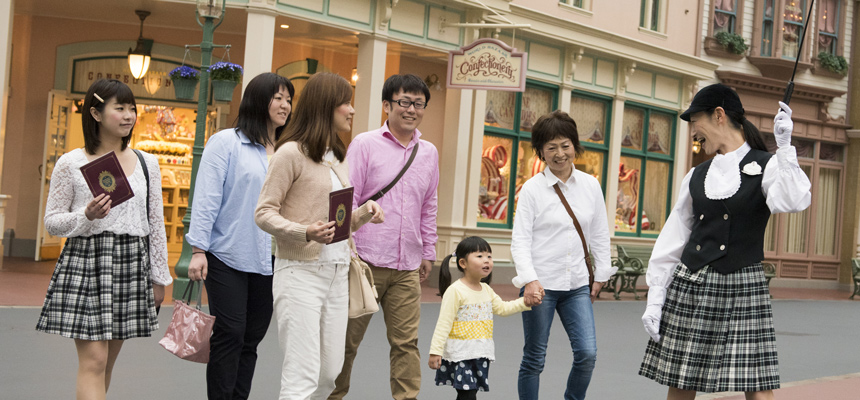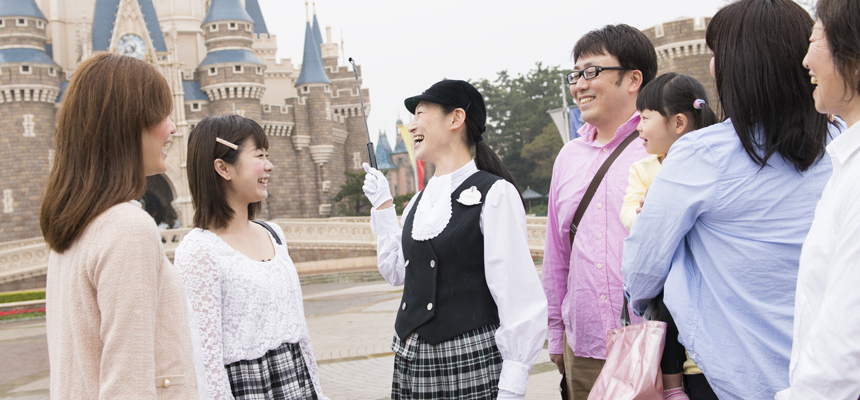 In this Guided Tour, a knowledgeable Guide takes Guests around the Park and shares information that gives a glimpse into the stories behind the scenes and what it is that makes a Theme Park so special.
Guests will also learn little known facts about the Park, which makes this Guided Tour an enjoyable experience for both first-time Guests and those who have visited many times before.
At the beginning of the tour, Guests receive a Tour Log, where they place stickers given out by the Guide at each of the locations visited. As every Tour Log is unique, it becomes a lasting memento of the Guided Tour experience.

- This service is only available in Japanese.
Map