Oh! Summer Banzai!
NEW
For limited period only: July 9 to September 1, 2019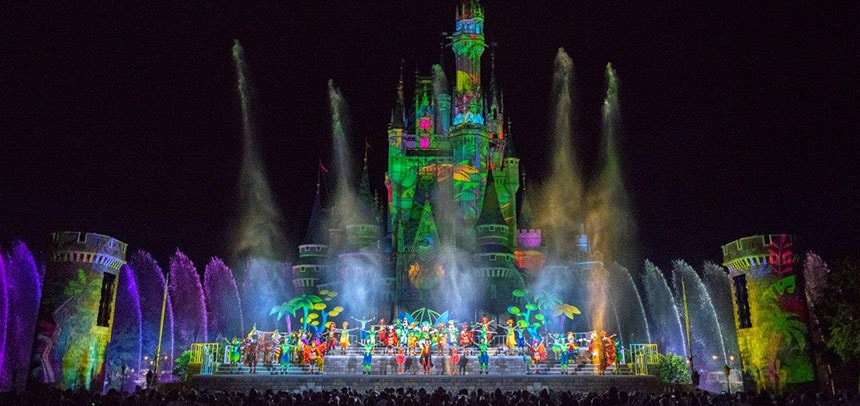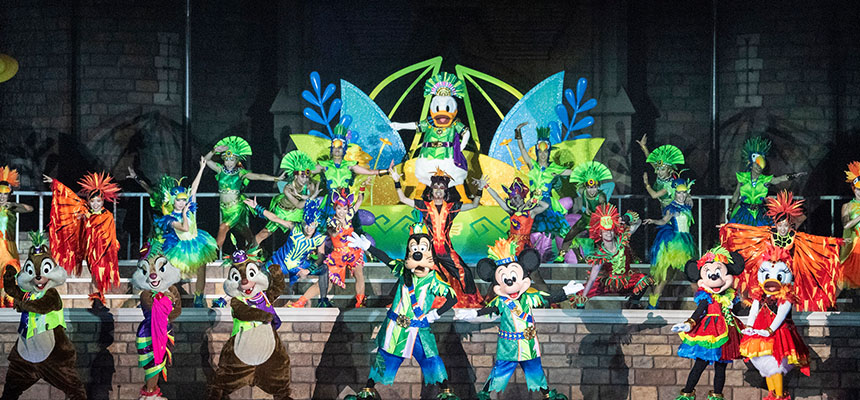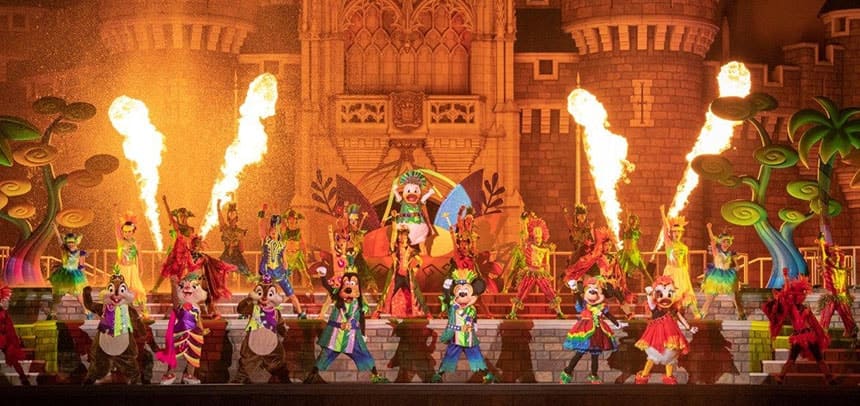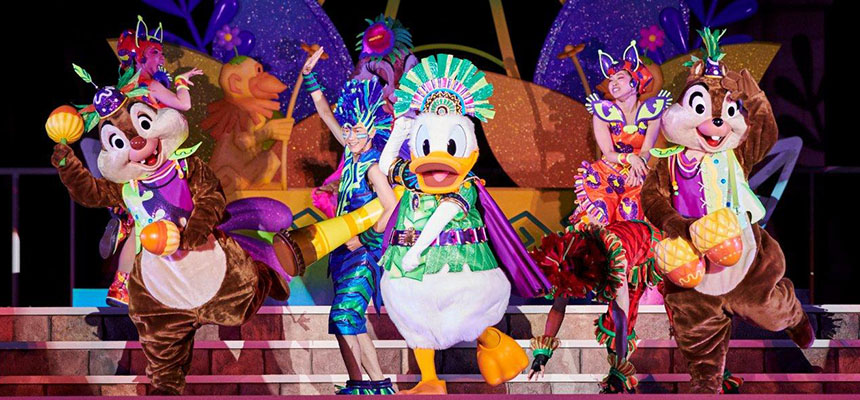 Lottery Available
Making use of the stage in front of Cinderella Castle for the first time in six years, this show transforms Tokyo Disneyland into a colorful and lively jungle.
[Location / Duration]
Castle Forecourt / About 20 minutes
[Category]
Stage show, Outdoors
Donald Duck, Mickey Mouse and other Disney Characters in vivid costumes perform to the lively music building up a hot and enthusiastic ambience.
Admission to the Central Viewing Area for this show is available by lottery only.
For Guests who are successful in the lottery, the ticket number indicates the order of admission to the Central Viewing Area. Please contact a Cast Member for more details.
- Under some circumstances, the lottery may not be held.
When the lottery is not held, please go directly to the viewing area with your entire party.
- Lottery winners must show the Park tickets that were used for the lottery to enter the show viewing area.
- Your party may attempt the lottery for this show only once a day at Tomorrowland Hall after you enter the Park.
When Viewing Shows and Parades
- Depending on operating conditions, some parts of the viewing area will be cleared between performances.
- Standing areas only to view this performance. Please refrain from spreading out plastic sheets or other belongings to wait for the show.
- For safety reasons, please refrain from using umbrellas, holding persons on your shoulders, and going barefoot.
- Some areas may be splashed by large amounts of water. Clothing and shoes may get soaked. Take care to protect strollers and other belongings, especially precision instruments like cameras and mobile phones.
- Ponchos or other rain wear recommended.
- The amount of spraying water will vary depending on the direction and strength of the wind.
- Please refrain from wearing swimsuits or other revealing apparel.
- Please refrain from changing clothes at Park restrooms (including multi-function restrooms).
Map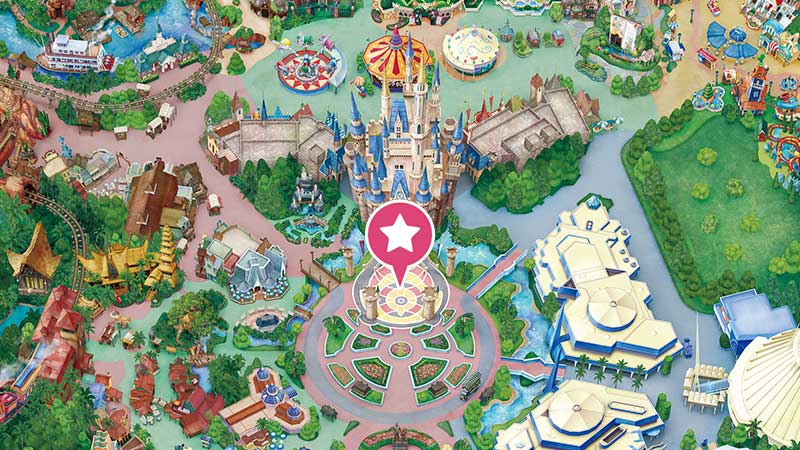 - All photos are concept images.