Usatama on the Run!
NEW
For limited period only: April 4 through June 2, 2019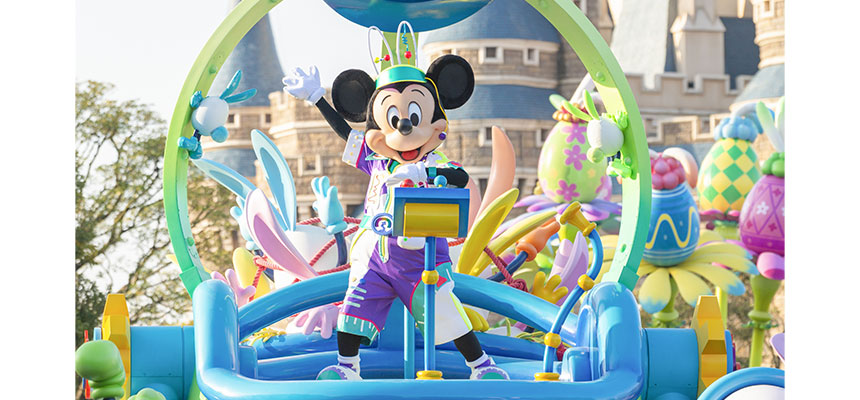 The Disney Friends and the bunny-eared egg characters, "usatama," have fun in this wacky springtime parade.
[Location / Duration]
Park-wide, Parade Route / About 40 minutes
[Category]
Parade, Outdoors
Mickey Mouse and his Disney Friends dressed as "usatama chasers" try to catch the runaway "usatama" in the fun and zany parade.
When Viewing Shows and Parades
Venue and other information
- All photos are concept images.