Nightfall Glow
NEW
September 1, 2020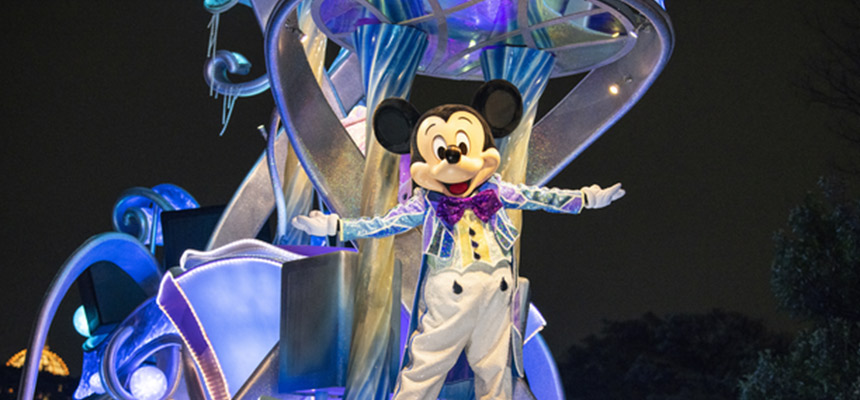 [Location / Duration]
Park-wide, Parade Route
[Category]
Parade, Outdoors
The fantastic glow of lights and colors light up the Park at night.
Mickey Mouse, Minnie Mouse, and their Disney friends appear in this shimmering interlude of lights aboard floats that glow in a changing rainbow of colors. The parade starts in Toontown, proceeds around the Plaza and through Westernland, and exits through Fantasyland.
- "Nightfall Glow" is originally a mini parade presented only on rainy days, but it will be specially presented at this time until further notice.
When Viewing Shows and Parades
Map