Regarding the ticket lottery
The lottery is located at Tomorrowland Hall. Your party may attempt this show's lottery only once a day.
Under some circumstances, the lottery may not be held.
When the lottery is not held, please go directly to the show venue with your entire party. Admission will end when capacity is reached.
If you have more than one child age 3 or under with you to view entertainment, please contact a Cast Member at Tomorrowland Hall before attempting the lottery.
Depending on Park operations on your day of visit, the show content, the way of viewing performances and lottery may change without notice. Please check with a Cast Member on your day of visit.
Lottery at Tomorrowland Hall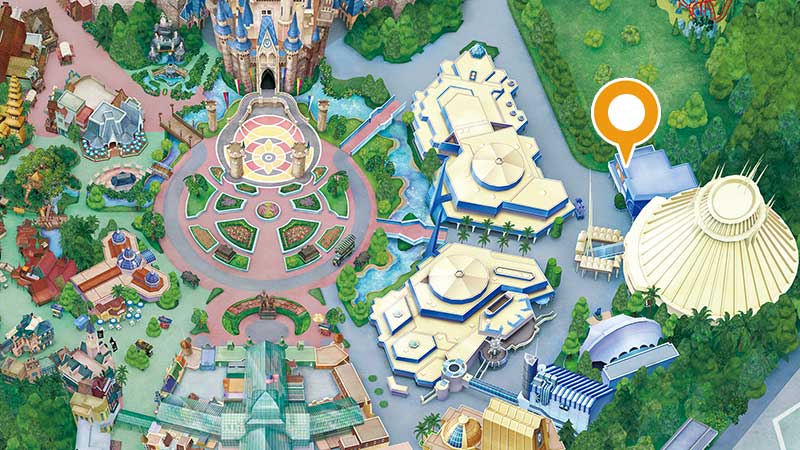 The lottery at Tomorrowland Hall (see ● on map) is held from Park opening until 45 minutes before each performance starts.
Valid Park tickets used for Park admission on the day of visit are required for the lottery. To view the entertainment with other members of your party, please have everyone's valid Park tickets ready.
Lottery winners must show the Park tickets that were used for the lottery to enter the venue or show viewing area.