Special Event Disney's Halloween
From September 11 to October 31, 2018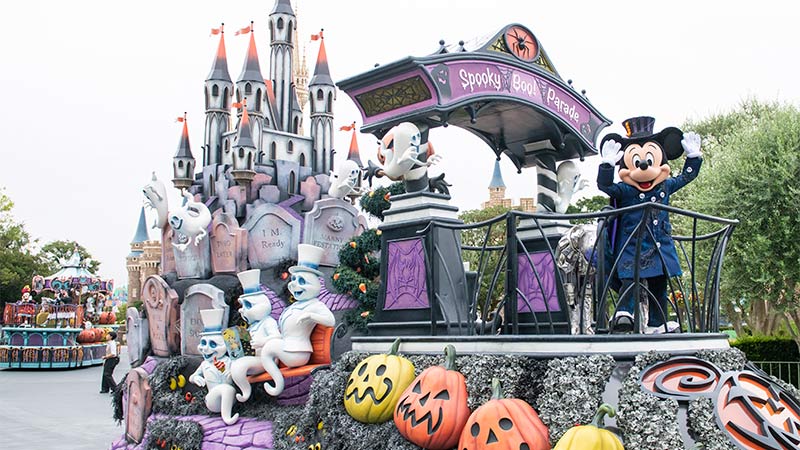 "Disney's Halloween," a special event at Tokyo Disneyland, will bring a unique style of Halloween for Guests to enjoy at the Parks.

For the first time, this special event will be themed to a "ghost version of Tokyo Disneyland." With an eerie, but appealing atmosphere of chills and thrills, Halloween ghosts welcome Guests to their spooky version of the Park.
Spooky "Boo!" Parade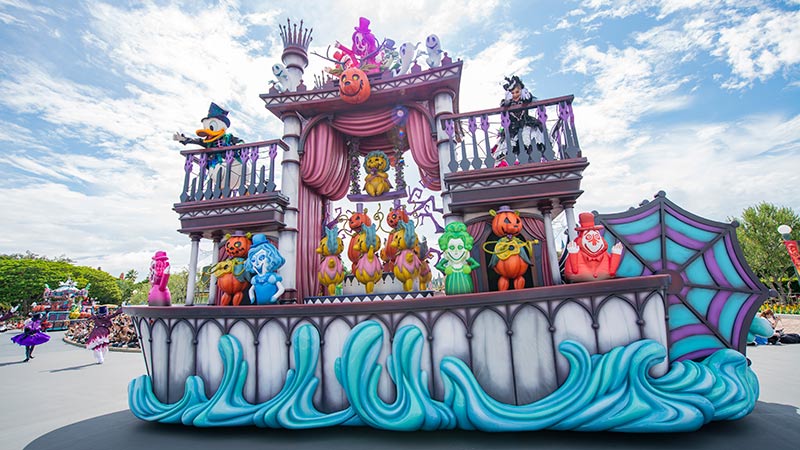 Venue: Parade Route
Duration: About 45 minutes
Performances: 2 daily
Number of Performers: About 95
Number of Floats: 6

In this parade of Halloween chills and thrills, the ghosts have invited the Guests and the Disney Friends to enjoy a ghostly version of Tokyo Disneyland. As the parade makes its way through the Park, the story also progresses, so Guests will be able to enjoy a different scene depending on where they are watching from.
Special Merchandise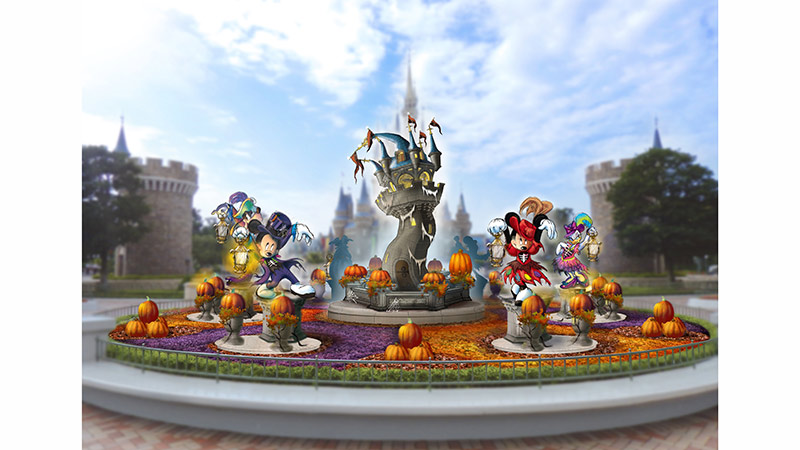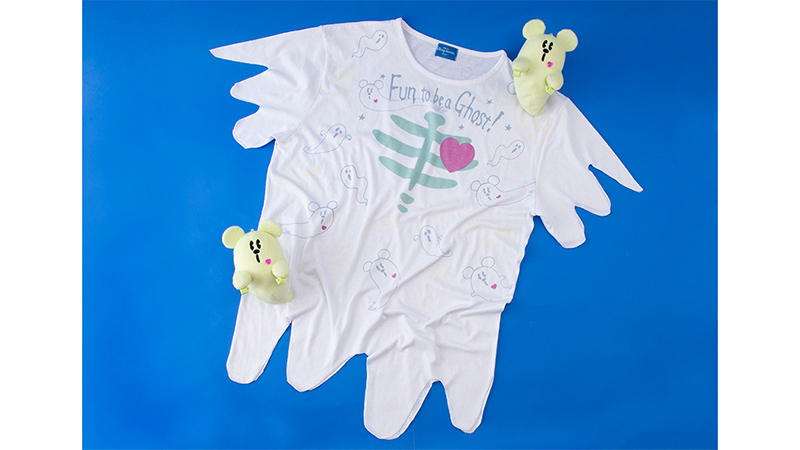 About 75 different types of special merchandise will be available just for the Tokyo Disneyland Halloween event. Some of the designs are inspired by the ghost-version of Tokyo Disneyland and other designs show the cute ghosts. Plush badges of the Disney Friends in their costumes from the "Spooky 'Boo!' Parade," plush toys that can be carried on the shoulder, lanterns that light up, T-shirts with a unique silhouette and other items will be offered.

Note: Special merchandise will be available from September 3, 2018.
Special Menus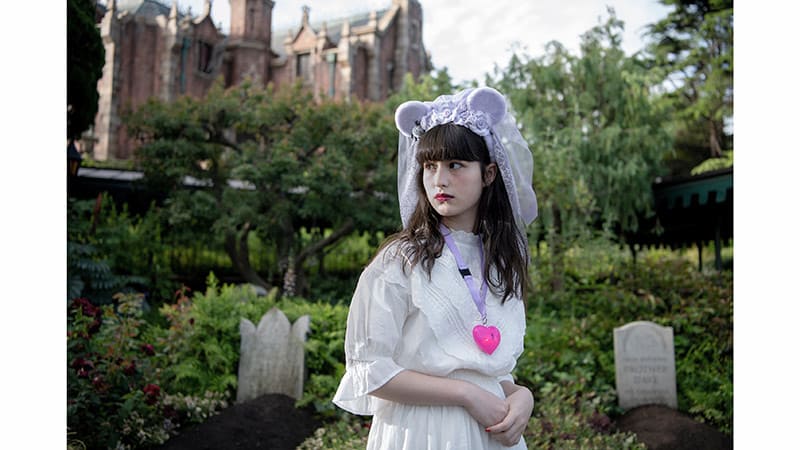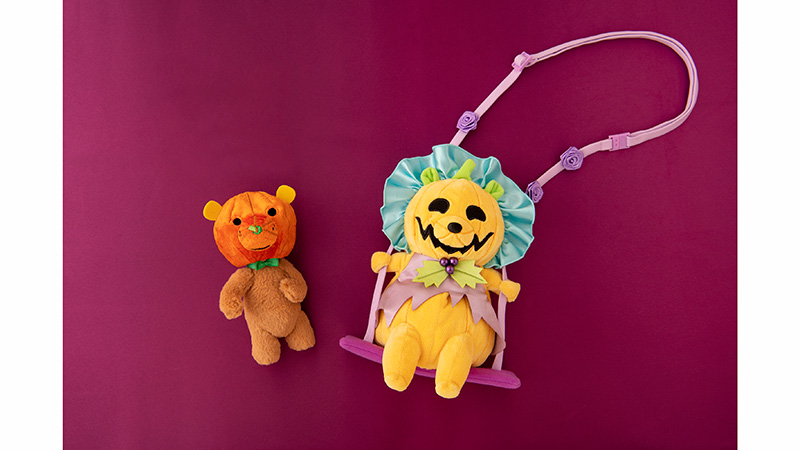 Some familiar menu items will undergo a transformation to match the "ghost version of Tokyo Disneyland" theme. At Huey, Dewey & Louie's Good Time Cafe, Guests will find a pumpkin-shaped bun sandwich with a creamy scallop croquette. And for Halloween only, Parkside Wagon and Pecos Bill Cafe will offer unique churros that are pink on the outside but taste like pumpkin!

Note: Special menu items will be available from September 3, 2018.
Decorations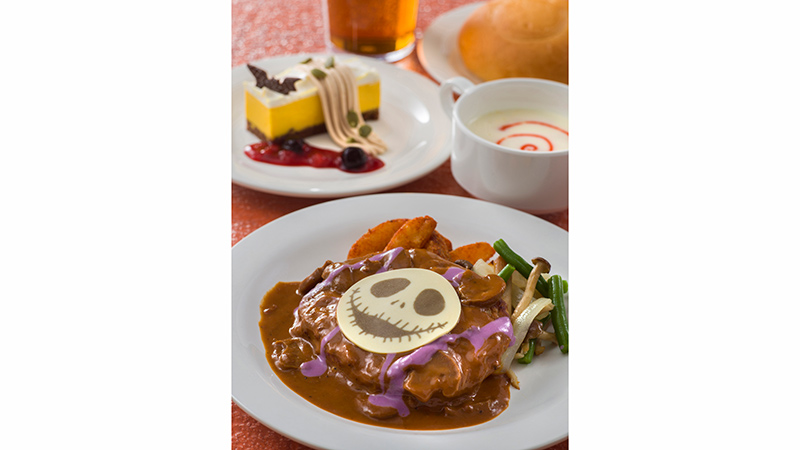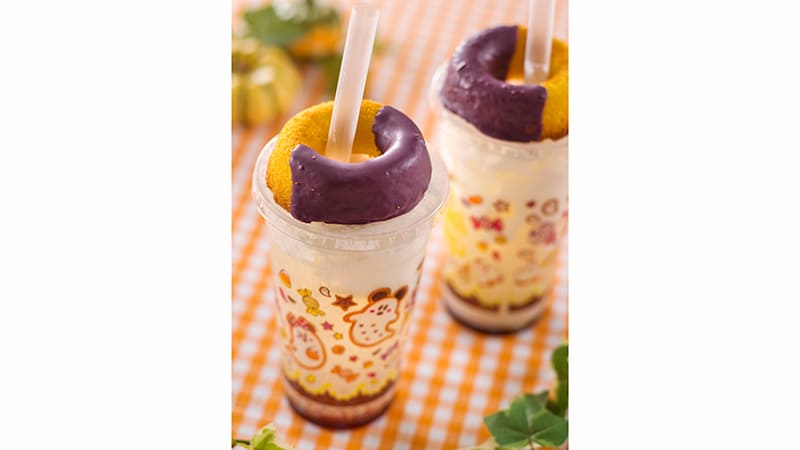 The atmosphere of a "ghost version of Tokyo Disneyland" is created through decorations of unique and humorous ghosts for "Disney's Halloween." Guests are sure to enjoy the ghosts who are having fun as hard-working Cast Members, buildings that have undergone a ghostly transformation, and the other spooky decorations.
All photos are concept images.
Entertainment programs are subject to change or cancellation due to inclement weather, etc.
The number of performances each day is also subject to change.
Special merchandise items are available in limited numbers and may sell out.
The contents of the menus may change and some items will only be available while the supply lasts.