Tokyo Disney Resort 35th "Happiest Celebration!" Grand Finale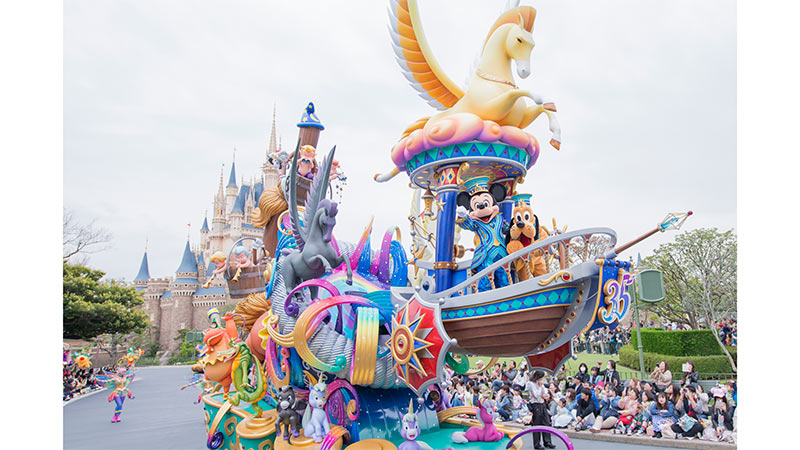 The "Tokyo Disney Resort 35th 'Happiest Celebration!' Grand Finale" will mark the close of the happiest anniversary celebration ever at Tokyo Disneyland. From the premiere of the anniversary event on April 15, 2018, Guests have enjoyed the colorful, celebratory atmosphere of the Park. And the "Grand Finale" event will give Guests even more to enjoy starting with "Dreaming Up!" This daytime parade will be presented in a special version through March 25. In addition, "Celebration Street" in World Bazaar will be presented in a new version after dark just for the "Grand Finale."
Special Version for Limited Period Only "Dreaming Up!"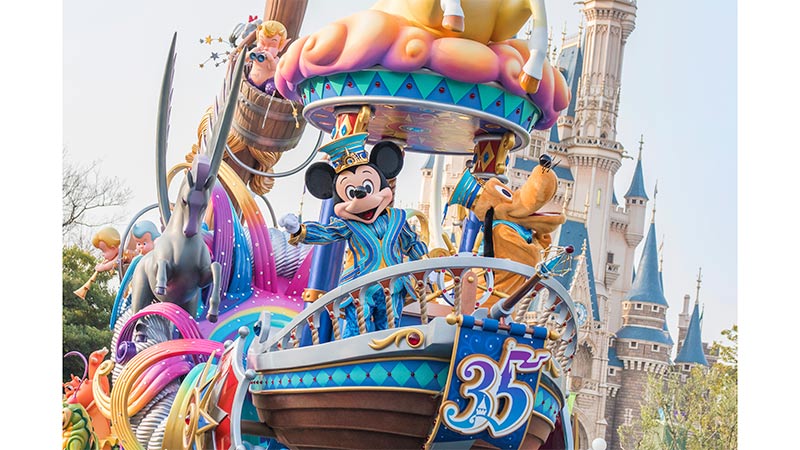 Venue: Parade Route
Duration: About 45 minutes
Performances: 1-2 Daily
Number of Performers: About 140 (including about 55 Disney Characters)
Number of Floats: 13

This daytime parade, which premiered for the "Tokyo Disney Resort 35th 'Happiest Celebration!'" anniversary event, will be presented in a special version for the limited period of January 11 to March 25, 2019. The special version of "Dreaming Up!" will pause along the parade route so that Guests can join the Disney Friends in gesturing and clapping along to the 35th anniversary theme song to celebrate the occasion and the world of infinite dreams.
Celebration Street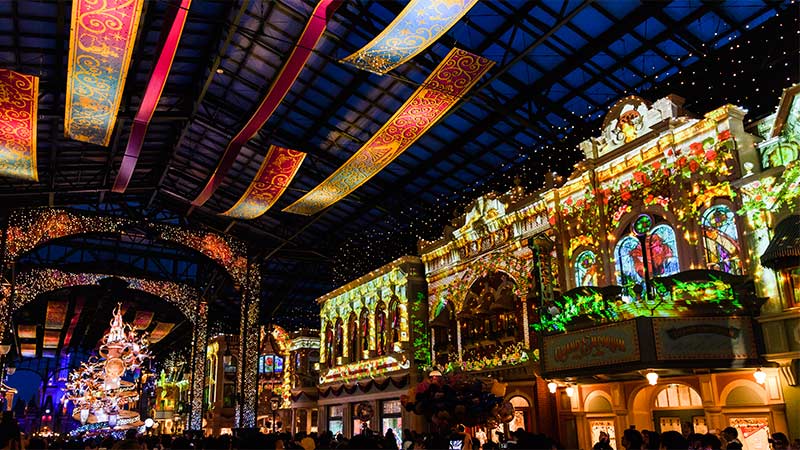 For the 35th anniversary, Main Street in World Bazaar has been transformed into "Celebration Street" to enhance the celebratory atmosphere of the Park. During the "Grand Finale" period, the images, music and lighting of "Celebration Street" will be presented in a new version.
Special Merchandise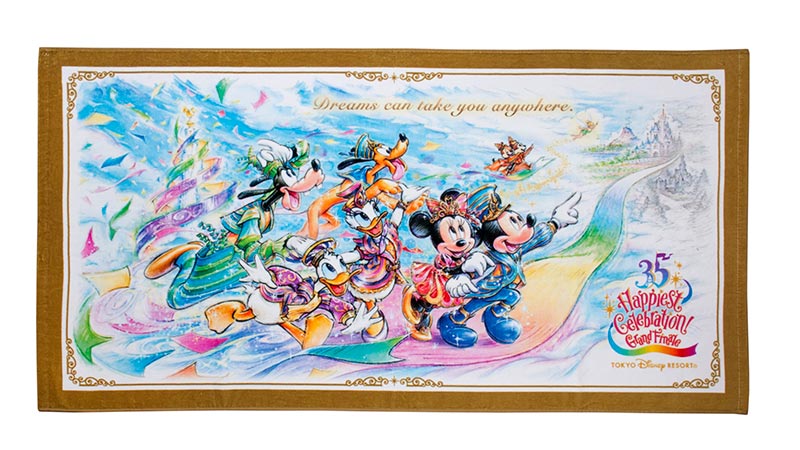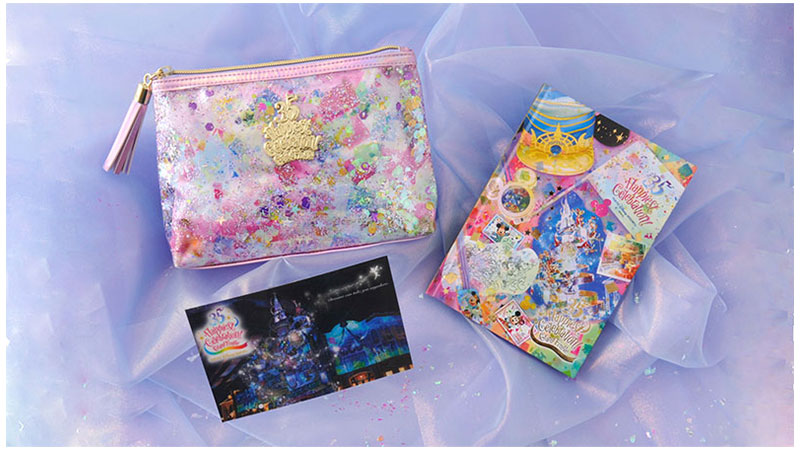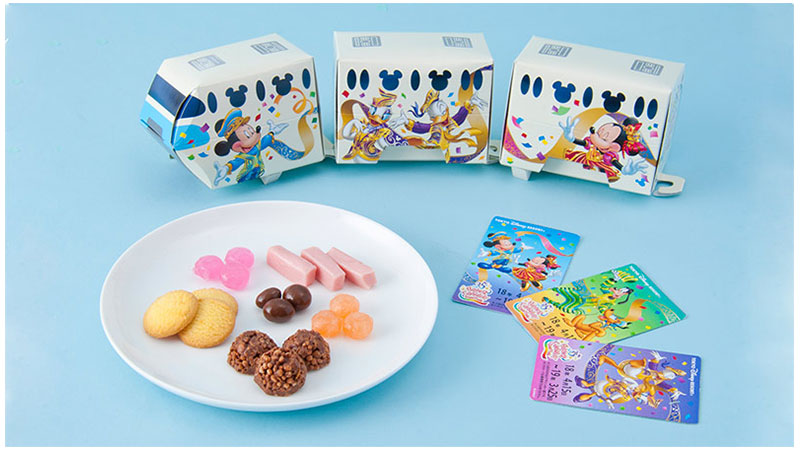 With the Tokyo Disney Resort 35th anniversary celebration reaching its grand finale, about 65 types of special merchandise for the event will be offered. Artwork of the Disney Friends looking ahead to a world of dreams and unlimited possibilities will be featured on a large bath towel and other items. Other artwork that brings back happy memories of the event will incorporate elements of the decorations, merchandise and food items from the 35th anniversary and will be used for notebooks, postcards and pouches. In addition, a postcard set with special artwork of the Happiest Mickey Spots and merchandise with motifs based on the 35th anniversary designs for the Disney Resort Line will be available.

Note: Special merchandise will be available from January 7, 2019 at both Tokyo Disneyland and Tokyo DisneySea.
Special Menus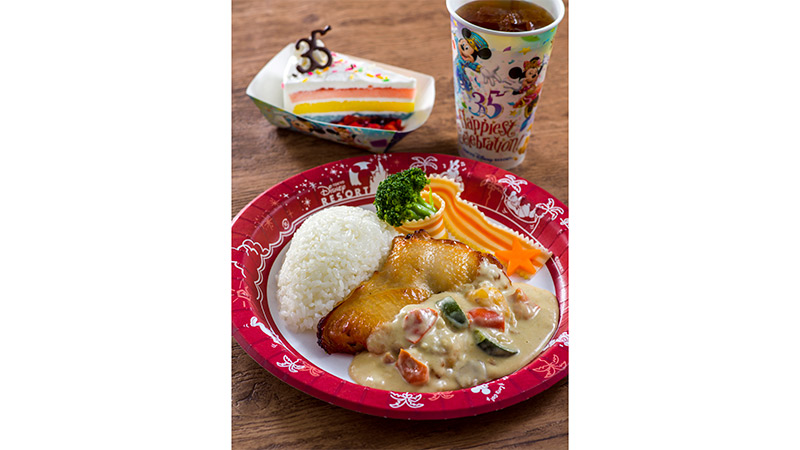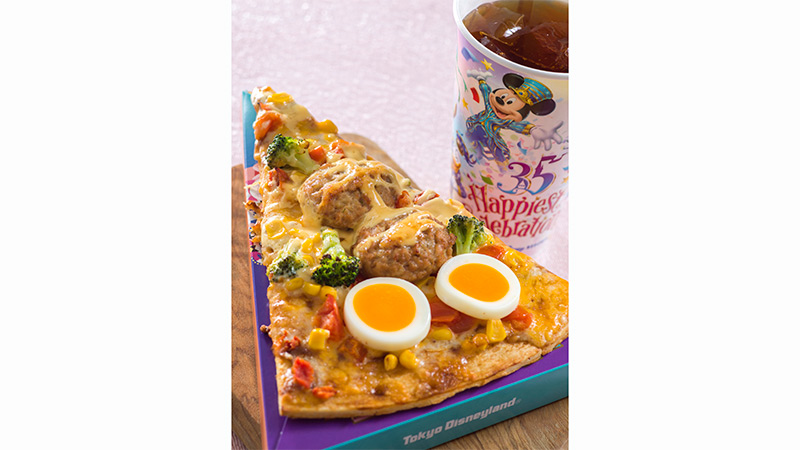 Guests will be able to enjoy special menu items that reflect the "Grand Finale" of the 35th anniversary event. Among the special menus, there will be a colorful special dish at Grandma Sara's Kitchen that captures the festive feeling of the finale. The Gazebo will bring back the Waffle Cone (Beef & Rice), but decorated this time with star-shaped gold leaf. And the special "it's a small world" Pizza, which was inspired by the reopening of the "it's a small world" attraction during the 35th anniversary event, will be themed to the South Pacific area of the attraction for the "Grand Finale" event period.

Note: Special menu items will be available from December 26, 2018.
All photos are concept images.
Entertainment programs are subject to change or cancellation due to inclement weather, etc.
The number of performances each day is also subject to change.
Special merchandise items are available in limited numbers and may sell out.
The contents of the menus may change and some items will only be available while the supply lasts.