Guests with Hearing Disabilities
Boarding criteria and boarding details differ from attraction to attraction so please ask a Cast Member directly. Please note that depending on the situation, boarding may be refused based on a Cast Member's judgment.
Experiencing the Attractions
Safety Notice For Attractions
- Guest who do not meet the height, or physical requirements may not ride certain attractions.
- Children under age 7 must be accompanied by a person age 16 or over on all attractions.
For details, please contact a Cast Member at the attraction.
Emergency Evacation of Attractions
In case of emergency evacation, Guests may be required to walk certain distances, negotiate stairs and/or narrow walkways, have a companion assist or carry them, or wait in the vehicle for an extendend period of time for assistance. Guests who are not able to evacuate outside in an emergency, even with assistance, may not experience the attraction. For details, please contact a Cast Member at the attraction.
Other Barrier Free Services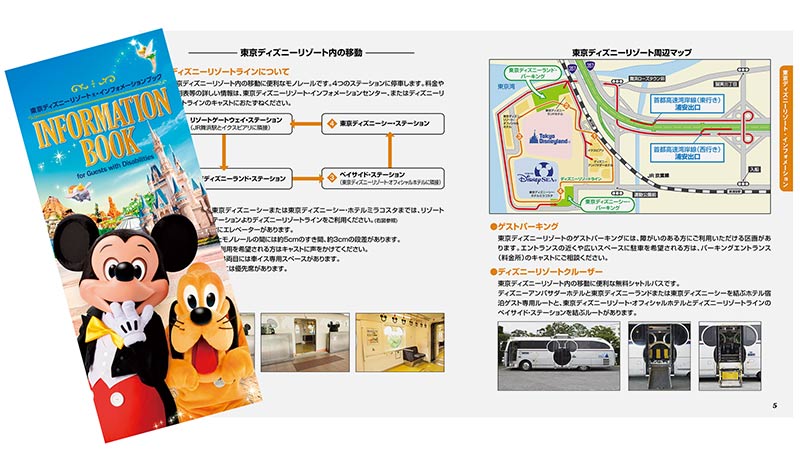 Information Book
The Tokyo Disney Resort Information Book for Guests with disabilities is available (in Japanese and English versions) as a supplement to the Tokyo Disneyland Guide Map and the Tokyo DisneySea Guide Map.

If you would like a copy, please call
Tokyo Disney Resort Information Center
0570-00-8632
(9:00 a.m. to 5:00 p.m.)


From some mobile phones and IP phones, please call 045-330-5211
From overseas, please call +81-45-330-5211
Calls may be recorded to verify the contents of the Guest's request or to check the operator's handling of the call.
Guests with hearing disabilities or wishing to inquire via the website can use the web inquiry form.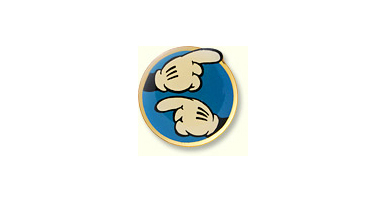 Sign Language (in Japanese only)
Cast Members who know Japanese sign language can be identified by pins with the design shown right.