Buzz Lightyear's Astro Blasters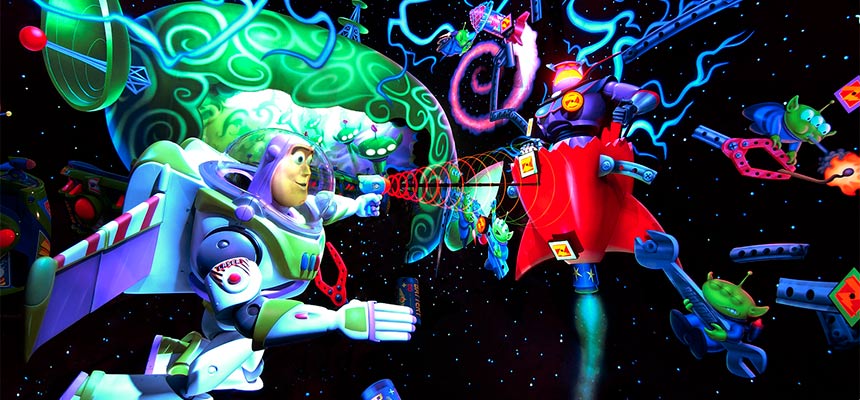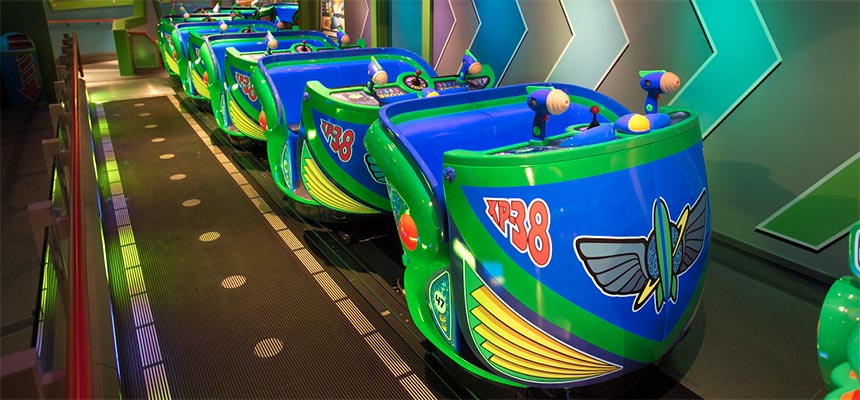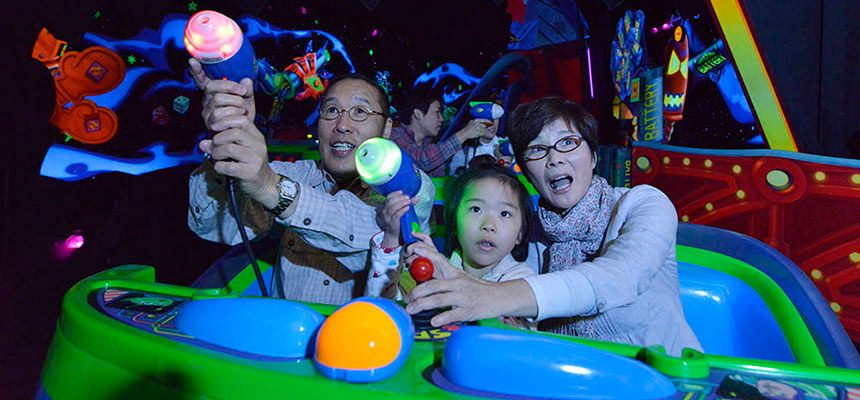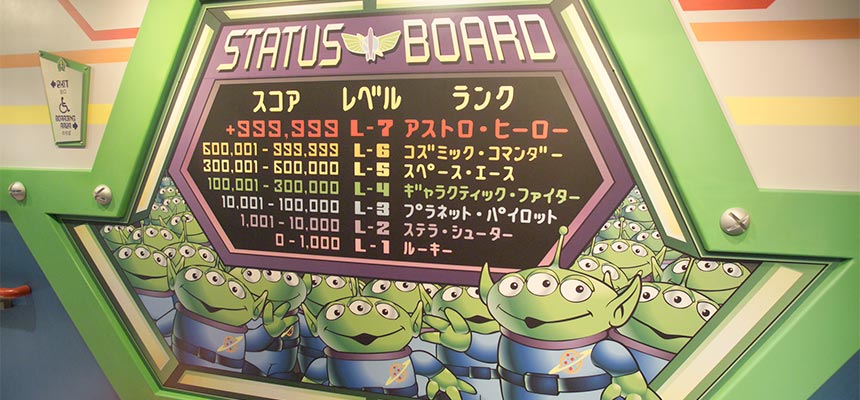 Board a space cruiser and blast away at the evil Emperor Zurg and his minions.
[Type]
Ride、OK on rainy days、Loud sounds、Go through darkness、Rotates / Spins
[Appropriate for]
No height restrictions
Presented by FUJIFILM Corporation
It's Buzz Lightyear from Disney/Pixar's Toy Story films! And you're one of his Space Rangers. Board a space cruiser and get ready for a great adventure. Use the astro blasters (laser shooters) equipped on your space cruiser to blast the robots and their secret weapons in this shooting-game attraction. Coordinate with your friends to defeat the evil Emperor Zurg and save the universe!
Map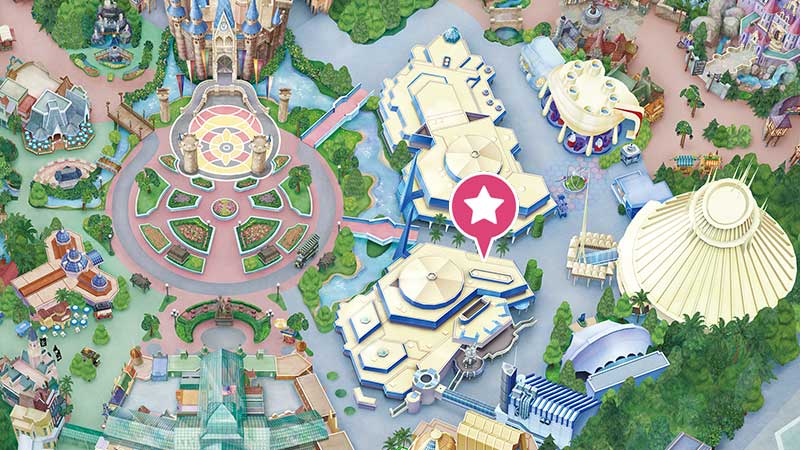 - Please do not take photos or videos during the ride.