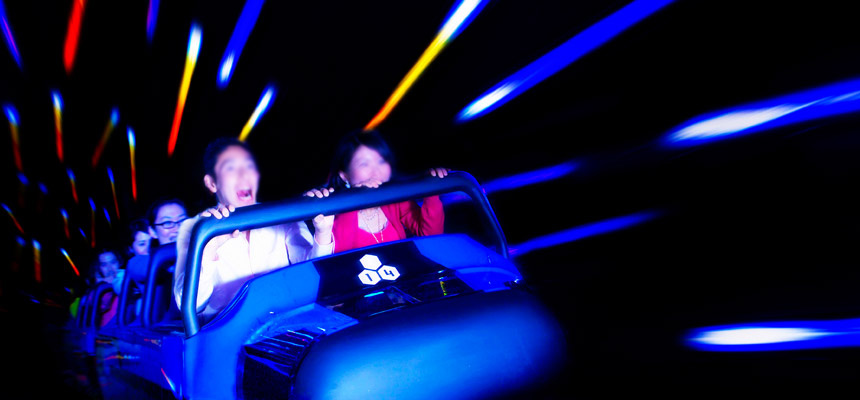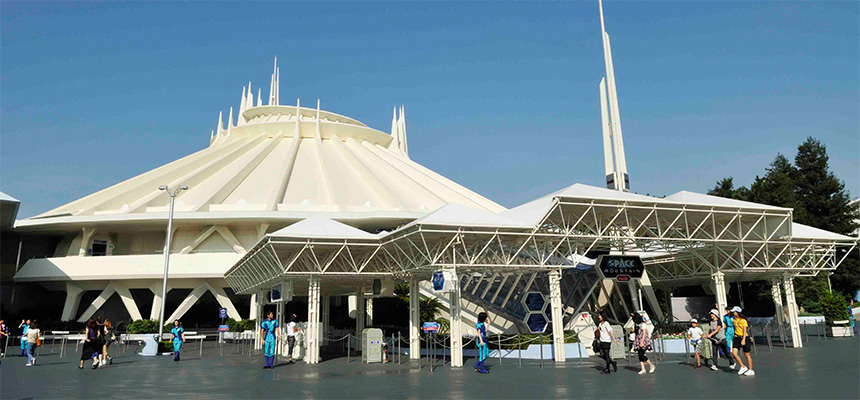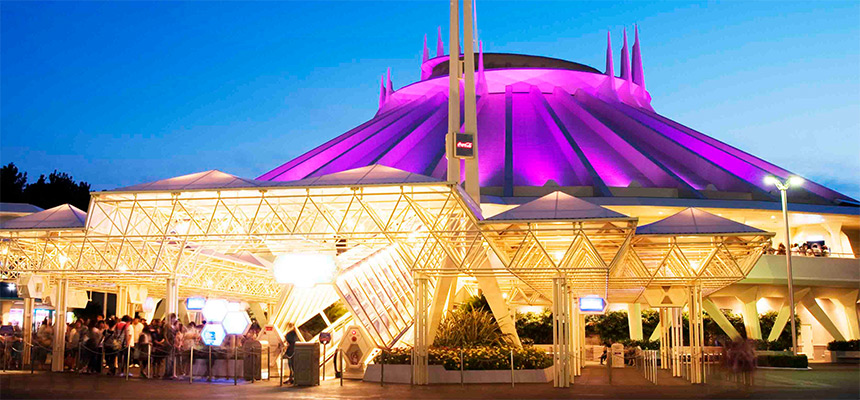 Experience an exciting, high-speed journey through the galaxy.
[Type]
Ride、Speed / Thrills、OK on rainy days、Loud sounds、Go through darkness
[Appropriate for]
Not for expectant mothers、Over 102 cm OK
Presented by Coca-Cola (Japan) Company, Ltd.
A mountainous dome bathed in mysterious lights after dark houses a space station where state-of-the-art spaceships, powered by an unknown energy source, take off and land. Get ready for a thrilling rocket ride through the galaxy!
Boarding Restrictions
Guests who do not meet the height requirement (102 cm) may not ride.
Guests may not ride if they cannot fit properly into the seat, or if the shoulder bar cannot properly be secured.
To ride, you should be in good health and free from high blood pressure, heart, back, or neck problems, motion sickness, or other conditions that could be aggravated by this ride.
Expectant mothers should not ride.
Persons of advanced age should not ride.
Map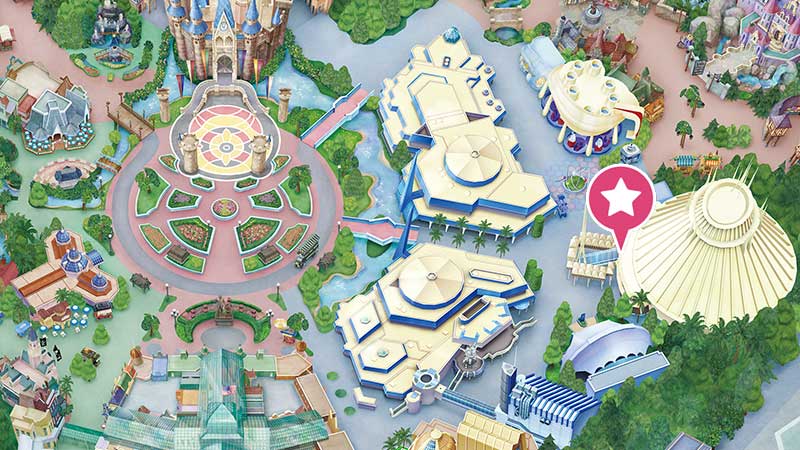 - Please do not take photos or videos during the ride.