Palm Garden View Room (Accessible)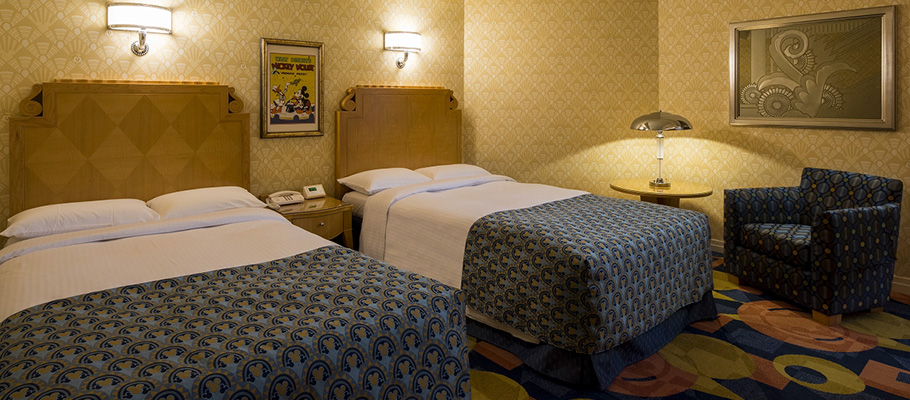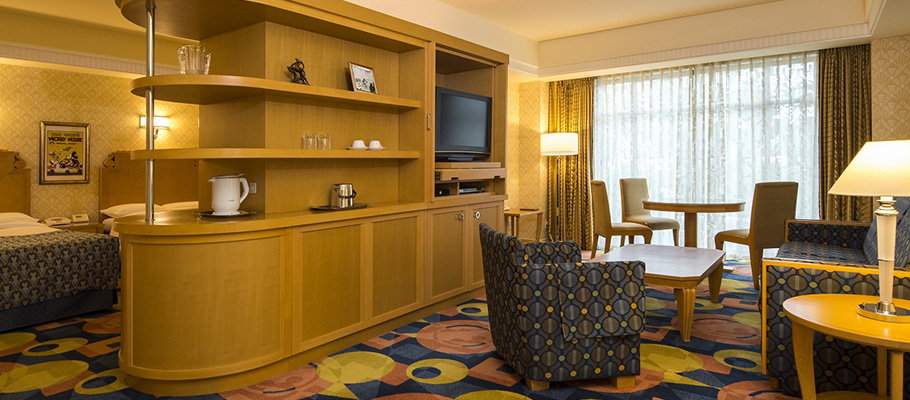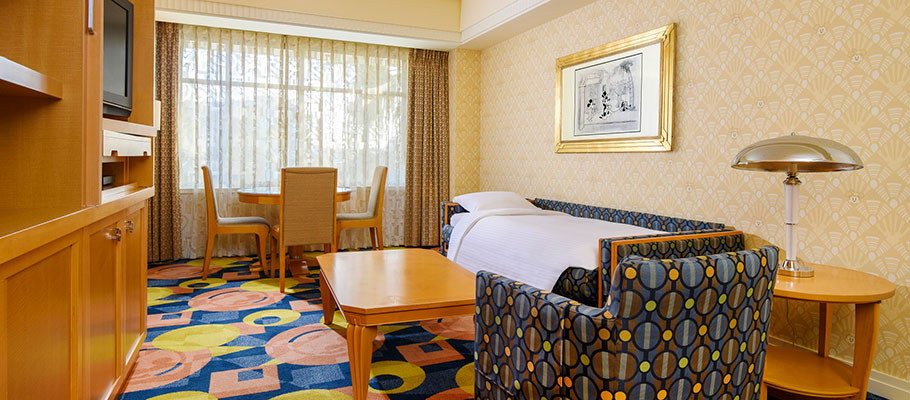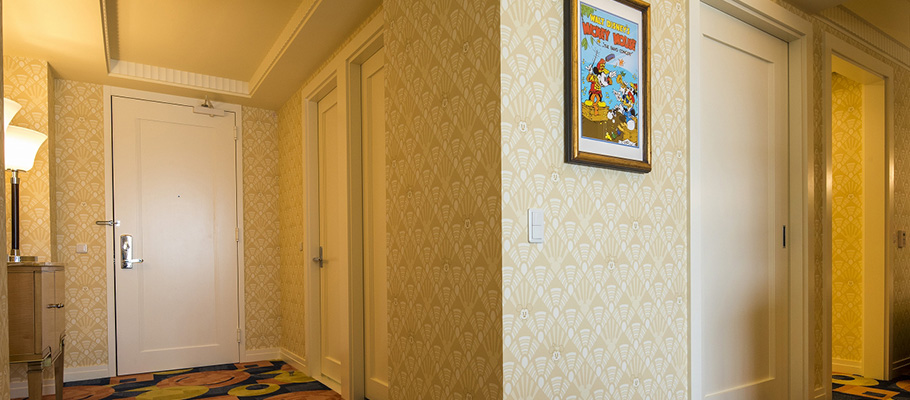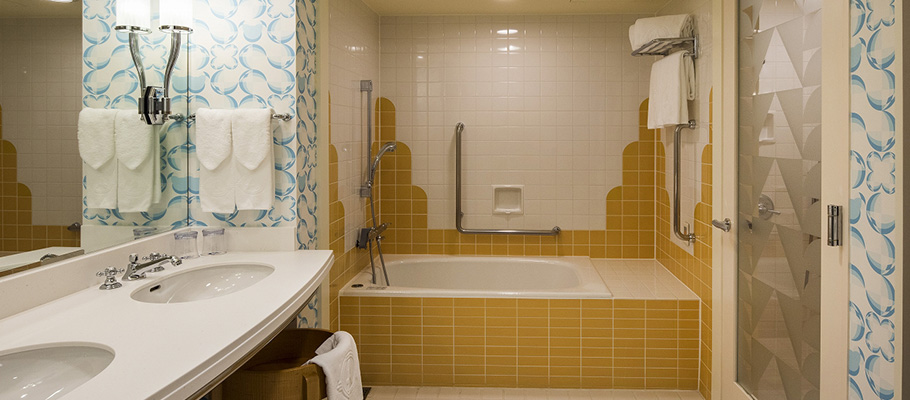 This room overlooking the Palm Garden Pool is brimming with tropical charm. Enjoy the view of the sunny pool during the day or the romantic atmosphere when it is lit up after dark. This room is designed for the convenience of Guests using wheelchair.
Guest Room Specifications
Entrance door
Effective width: 85 cm
Bedroom entrance
Width of bedroom entrance: 90 cm
Bedroom
Height of bed: 55 cm
Distance between beds: 65 cm
Bathroom
Handrails on wall above bathtub (2 locations)
Bathtub
Depth: 53 cm (height from floor to top of bathtub: 50 cm)
Shower lever: 80 cm from floor
- Bath mats, bathing boards, and shower benches are available for rental.
Toilet
Height of toilet seat from floor: 42 cm
Toilet handrail (on right side when sitting)
- There are no partitions between the bathroom and toilet areas.
Washroom
Effective width of entrance: 85 cm, sliding door
Washstand
Height of counter: 82 cm
Opening below counter: 70 cm
Other
Height of poles in closet: 165 cm
- All guest rooms are non-smoking.
- The images shown are an example of the room type.
Palm Garden View Room (Accessible)

Capacity:

3 persons

Bed type:

Twin

Room area:

74 m²
Amenities / Facilities
Amenities

Shampoo
Conditioner
Toothbrush
Hairbrush
Razor
Flannel towel
Amenity kit (cotton swabs, cotton balls, shower cap, hair band)
Room slippers
Paper bag

Items available in some guest rooms

DVD player (read only)
TV in bathroom
Shower booth
Air purifier with humidifying function

Facilities

TV (general broadcast stations, Disney Channel)
Towels
Hand soap
Body wash
Hair dryer
Pajamas (for adults)
Toilet with bidet
Safe deposit box
Refrigerator
Electric kettle
Complementary coffee and tea

Amenities for children

<Available in the room>

Children's slippers
Children's toothbrush
Children's mug
Children's step stool
Bed guard (for children 18 months or above)

<Available at the time of check-in>

Children's pajamas
Diaper bag

<Available by reservation>

Bed-wetting pad
Toddler toilet seat
Crib for infants (under 18 months)
Baby bath
Hot water thermometer

Internet

Free Internet connection for WiFi compatible devices
Children's pajamas are available in the following sizes:
S (under 100 cm in height), M (100 cm – 120 cm), L (120 cm – 140 cm)
For Disney Character Rooms, the amenity kit will come in the existing original pouch instead of the case.