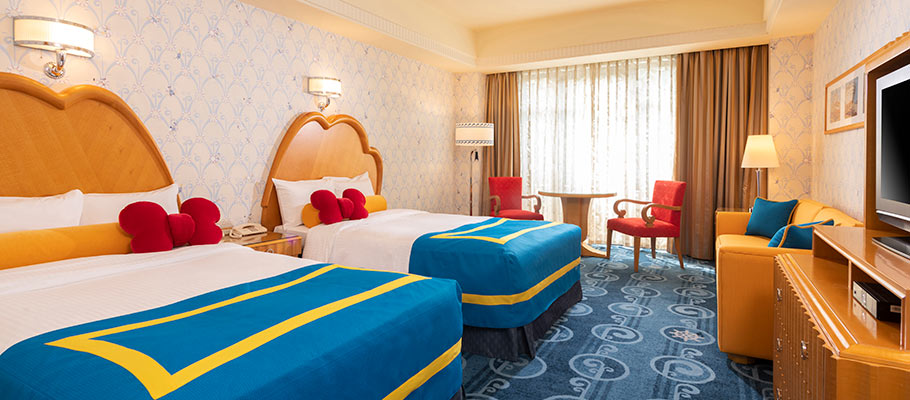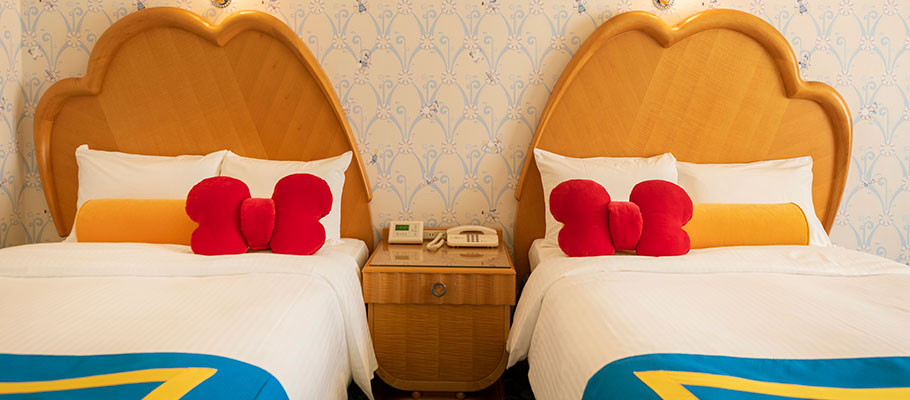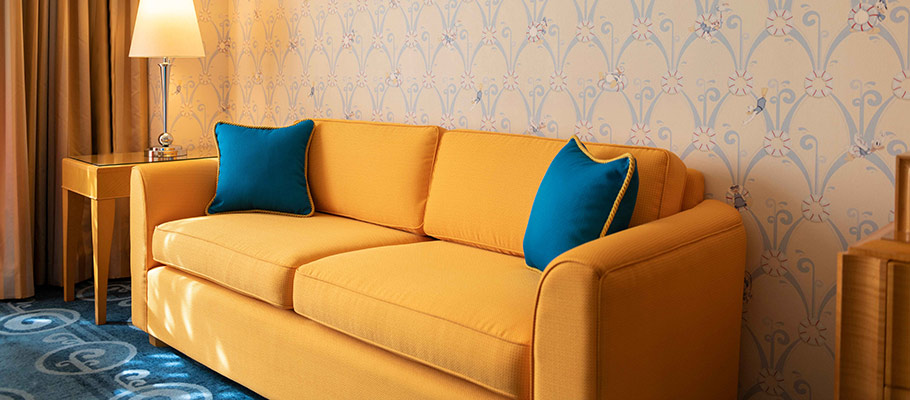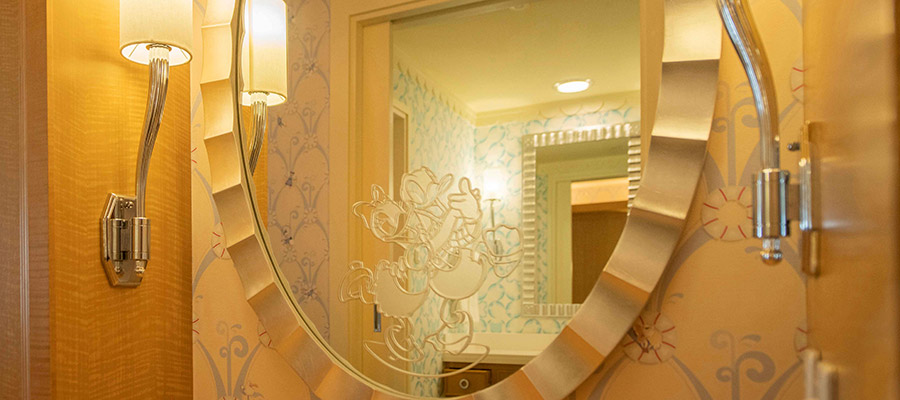 This cheerful room features the colors of Donald Duck's signature sailor outfit: blue, yellow, and red. Everything from the carpet and wallpaper to the bed covers will remind you of Donald Duck. In addition to two regular beds, this room has a trundle bed that can be pulled out to accommodate up to three Guests without extra charge. Also comes with an original pouch featuring a Donald Duck design.
- All guest rooms are non-smoking.
- The images shown are an example of the room type.
Capacity:

3 – 4 persons

Bed type:

Twin

Room area:

38 m² – 41 m² or 48 m²
Layout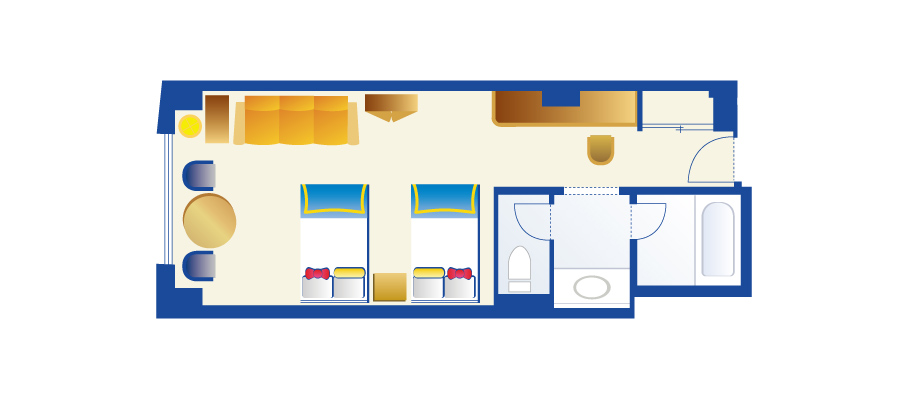 Donald Duck Design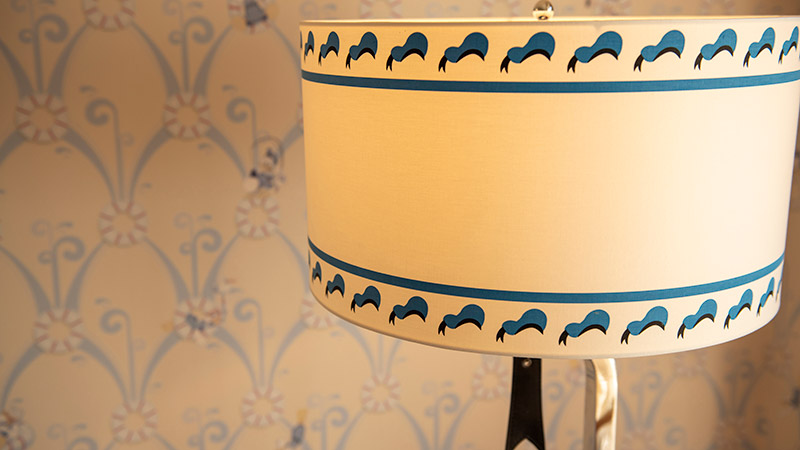 Everything in the room, from the carpet and interior elements to the bed, is decorated in Donald Duck colors.
Original Pouch
The room also comes with an original pouch featuring a Donald Duck design. Please take this home with you as a memento of your stay. - Design and details are subject to change.
Amenities / Facilities
Amenities

Shampoo
Conditioner
Toothbrush
Hairbrush
Razor
Flannel towel
Amenity kit (cotton swabs, cotton balls, shower cap, hair band)
Room slippers
Paper bag

Facilities

TV (general broadcast stations, Disney Channel)
Towels
Hand soap
Body wash
Hair dryer
Pajamas (for adults)
Toilet with bidet
Safe deposit box
Refrigerator
Electric kettle
Complementary coffee and tea

Amenities for children

<Available in the room>

Children's slippers
Children's toothbrush
Children's mug
Children's step stool
Bed guard (for children 18 months or above)

<Available at the time of check-in>

Children's pajamas
Diaper bag

<Available by reservation>

Bed-wetting pad
Toddler toilet seat
Crib for infants (under 18 months)
Baby bath
Hot water thermometer

Internet

Free Internet connection for WiFi compatible devices
Children's pajamas are available in the following sizes:
S (under 100 cm in height), M (100 cm – 120 cm), L (120 cm – 140 cm)
For Disney Character Rooms, the amenity kit will come in the existing original pouch instead of the case.