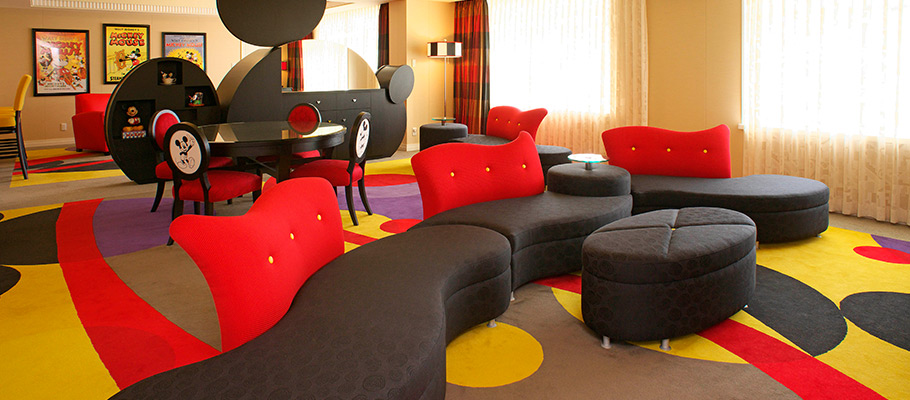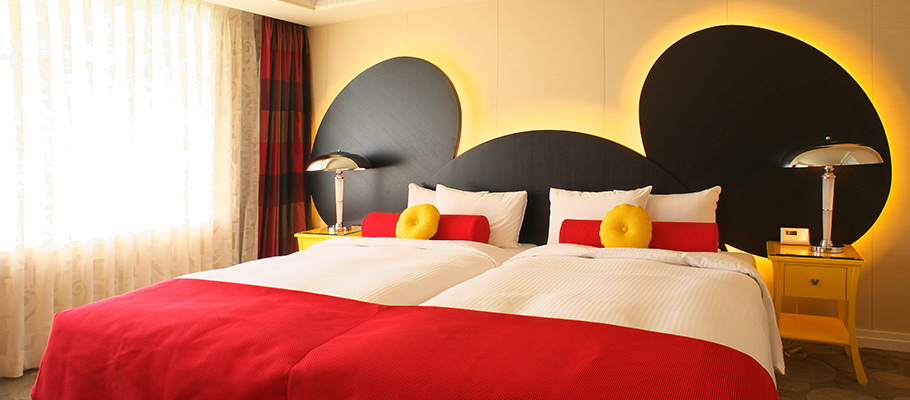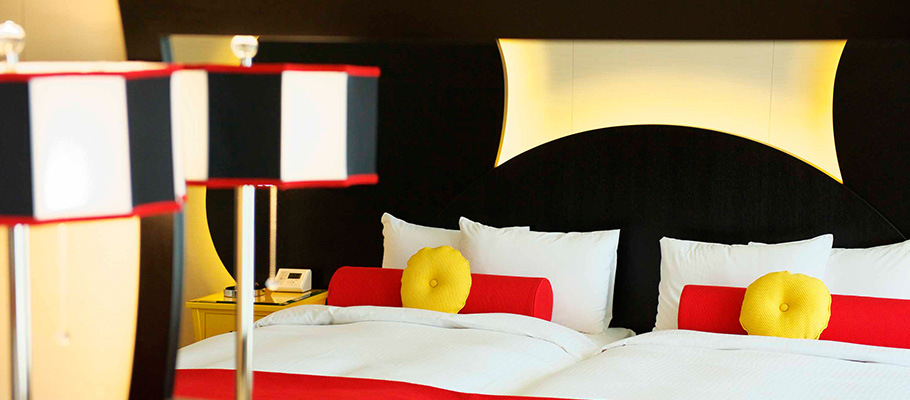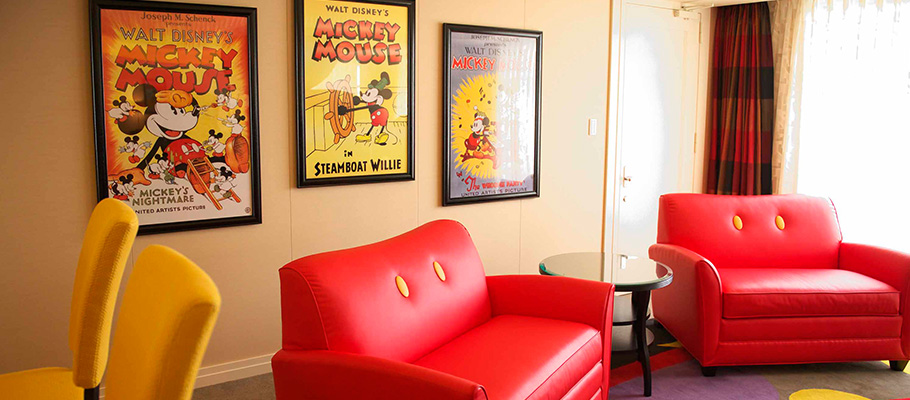 Includes use of lounge
Includes breakfast
Located on the uppermost sixth floor, this is one of the most luxurious suites at Disney Ambassador Hotel. The decor consists of Mickey's trademark colors of red, black, and yellow, and the furnishings and interior elements all feature motifs of the world-famous mouse. Guests can choose to have breakfast either at the Hyperion Lounge or at Chef Mickey.
- You will receive a call from the hotel to confirm your reservation. Please inform the hotel of your preferred breakfast location at that time.
- All guest rooms are non-smoking.
Capacity:

2 persons

Bed type:

Twin

Room area:

150 m²
Layout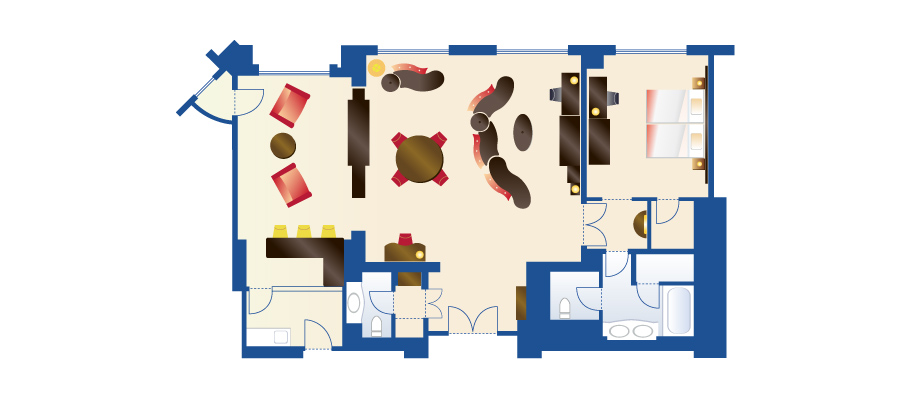 Mickey Mouse Design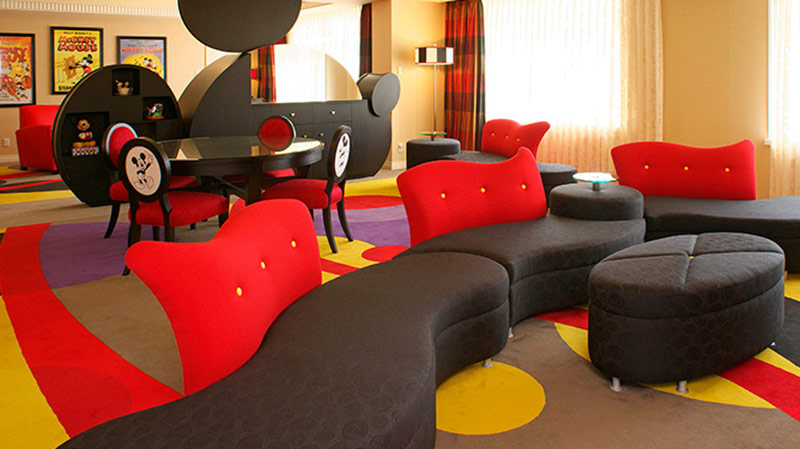 Guests in this suite will enjoy a dream-like stay surrounded by original furnishings and interior elements inspired by the world-famous mouse, including special Mickey Mouse beds and sofas.
Amenities / Facilities
Amenities

Shampoo
Conditioner
Toothbrush
Hairbrush
Razor
Flannel towel
Amenity kit (cotton swabs, cotton balls, shower cap, hair band)
Room slippers
Paper bag

Items available in some guest rooms

Bath gel
Cosmetic set
DVD player (read only)
TV in bathroom
Bathrobe
Jetted bathtub
Shower booth
Air purifier with humidifying function

Facilities

TV (general broadcast stations, Disney Channel)
Towels
Hand soap
Body wash
Hair dryer
Pajamas (for adults)
Toilet with bidet
Safe deposit box
Refrigerator
Electric kettle
Complementary coffee and tea

Amenities for children

<Available in the room>

Children's slippers
Children's toothbrush
Children's mug
Children's step stool
Bed guard (for children 18 months or above)

<Available at the time of check-in>

Children's pajamas
Diaper bag

<Available by reservation>

Bed-wetting pad
Toddler toilet seat
Crib for infants (under 18 months)
Baby bath
Hot water thermometer

Internet

Free Internet connection for WiFi compatible devices
Children's pajamas are available in the following sizes:
S (under 100 cm in height), M (100 cm – 120 cm), L (120 cm – 140 cm)
For Disney Character Rooms, the amenity kit will come in the existing original pouch instead of the case.