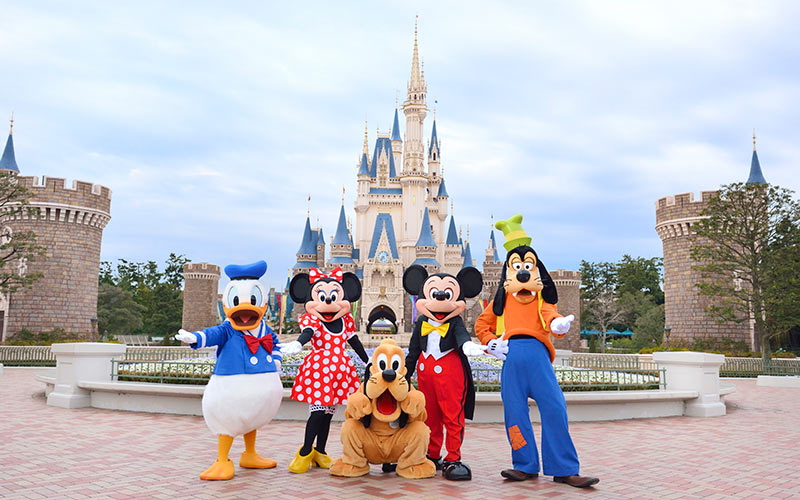 Tokyo Disneyland, also known as the Kingdom of Dreams and Magic, is where you'll find an adorable world of fantasy around Cinderella Castle, a jungle filled with adventure, an exciting world themed to the future, and much more. How will you spend your day in this world of dreams and magic? Let's take a look at what Tokyo Disneyland has to offer.
Panoramic image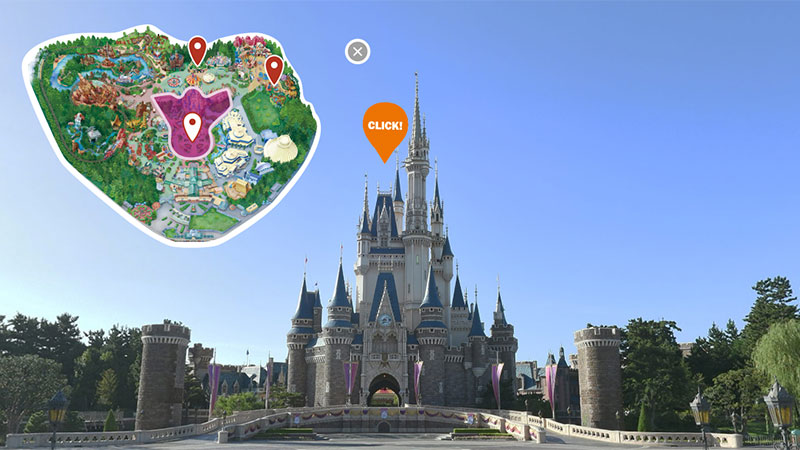 What everyone wants to know!
10 attractions you won't want to miss at Tokyo Disneyland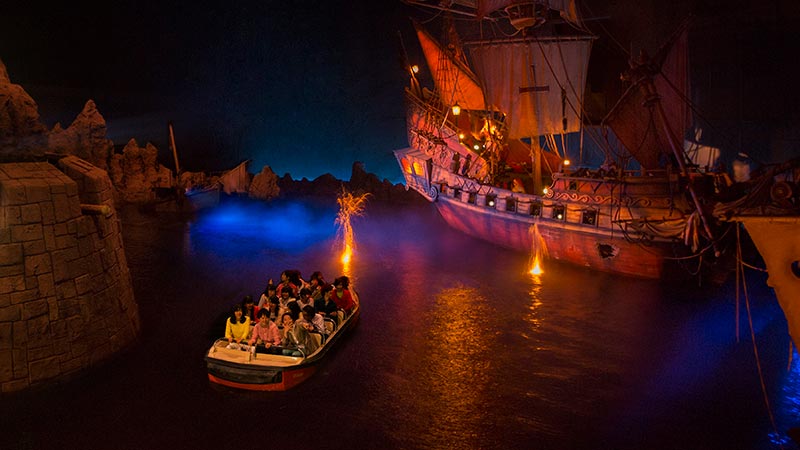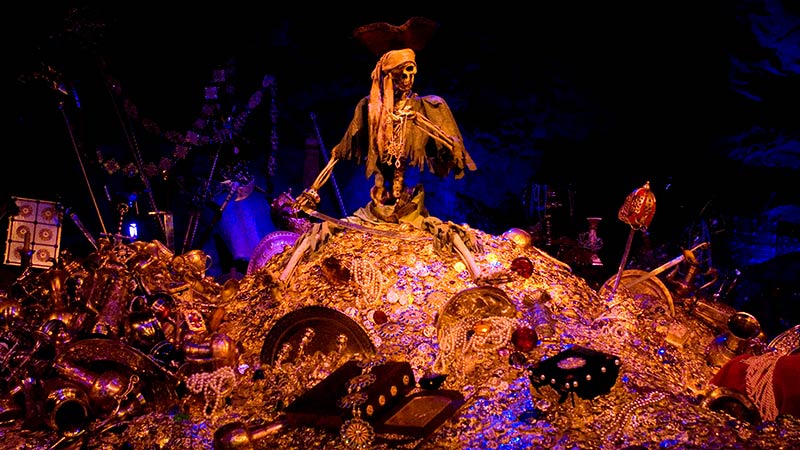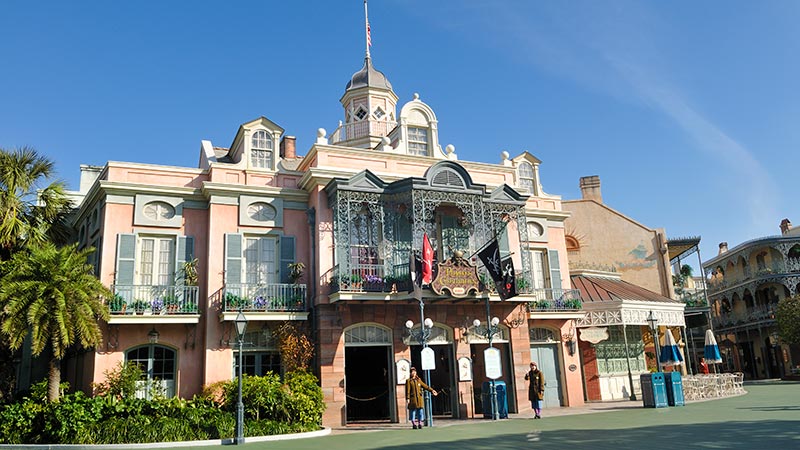 1. Pirates of the Caribbean
Cannonballs flying over boats, water splashing everywhere, the rowdy voices of pirates shouting at each other… This dynamic and exciting ride, featuring Captain Jack Sparrow from the Disney film Pirates of the Caribbean, is one of the most famous attractions of Tokyo Disneyland.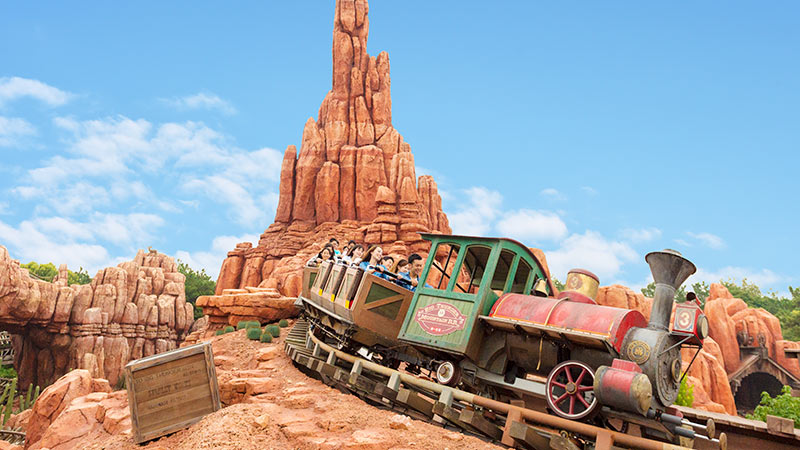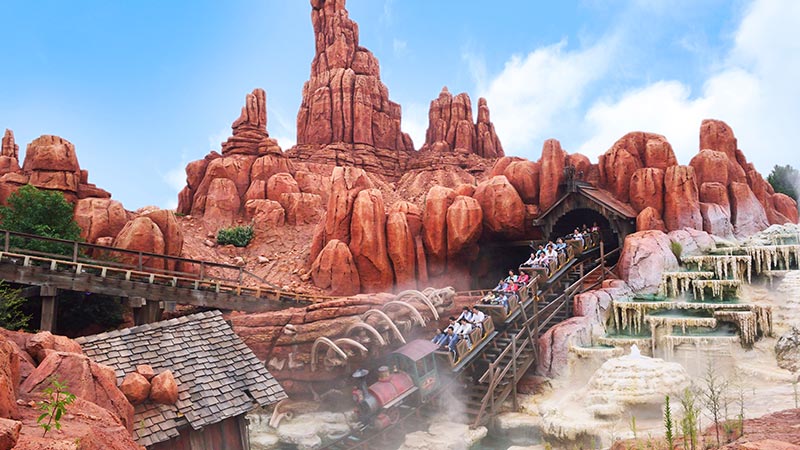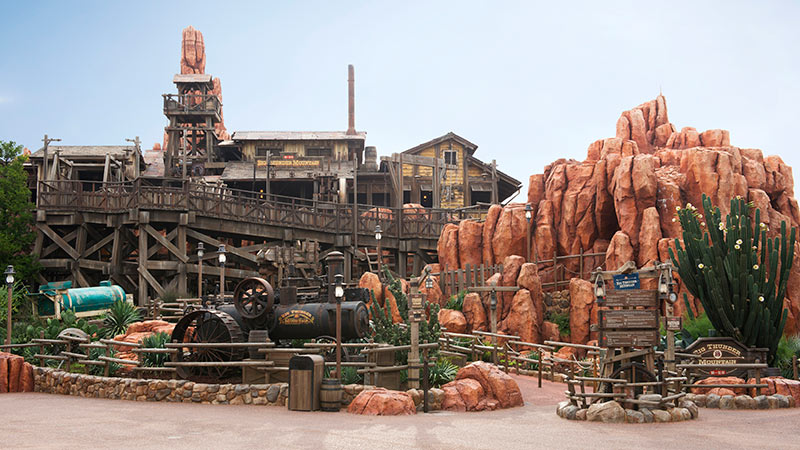 2. Big Thunder Mountain
A few decades has passed since the peak of the gold rush, but a mine train still runs at breakneck speed through an abandoned, deserted mine. This is rollercoaster ride that will take you on a thrilling plunge down the mountain and speeding past its rocky surface, too close for comfort!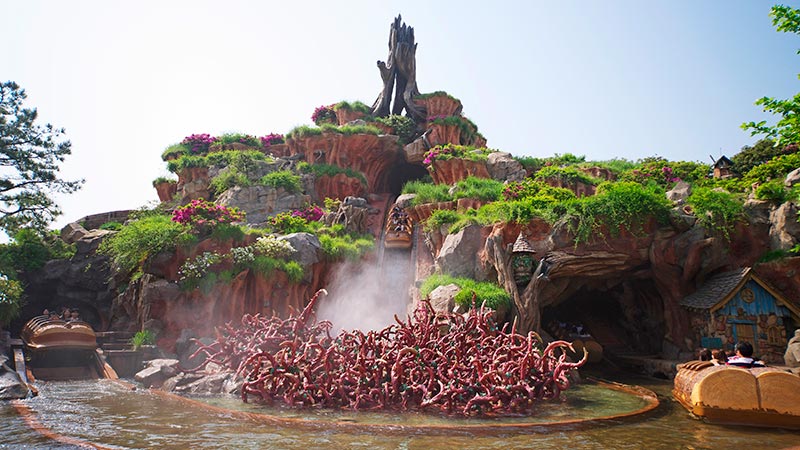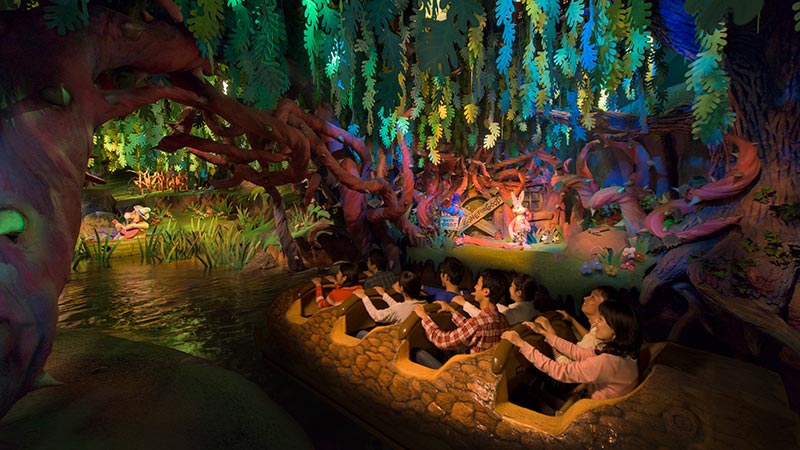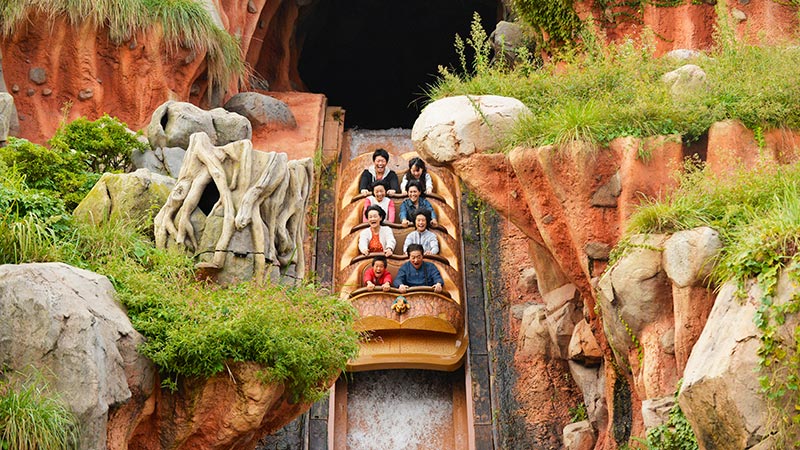 3. Splash Mountain
Hop aboard for a cruise on a log boat, and suddenly, you'll find yourself at the top of a waterfall 16 meters high! The boat heads straight for the plunge, taking you on a dive with the steepest angle at 45 degrees! Don't miss this popular attraction that's full of thrills.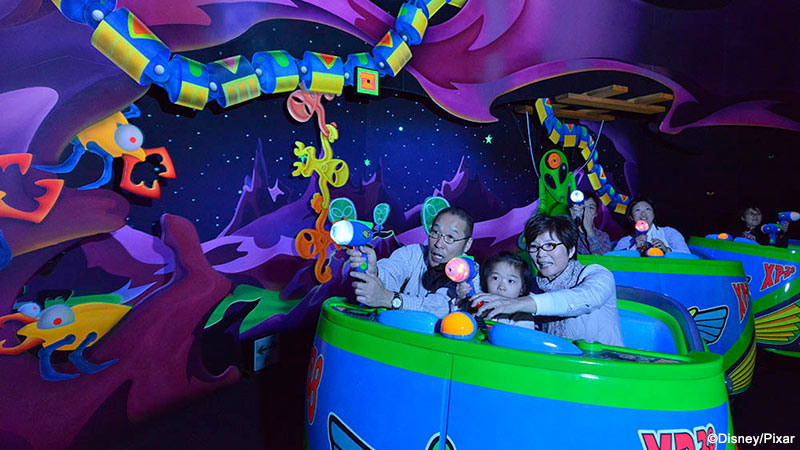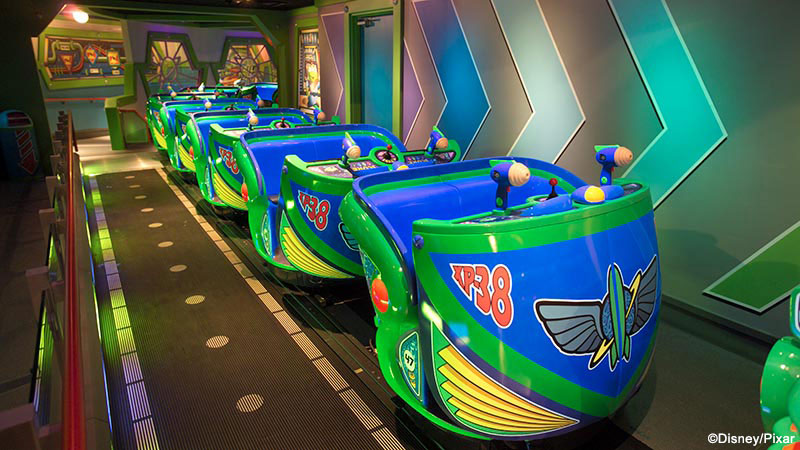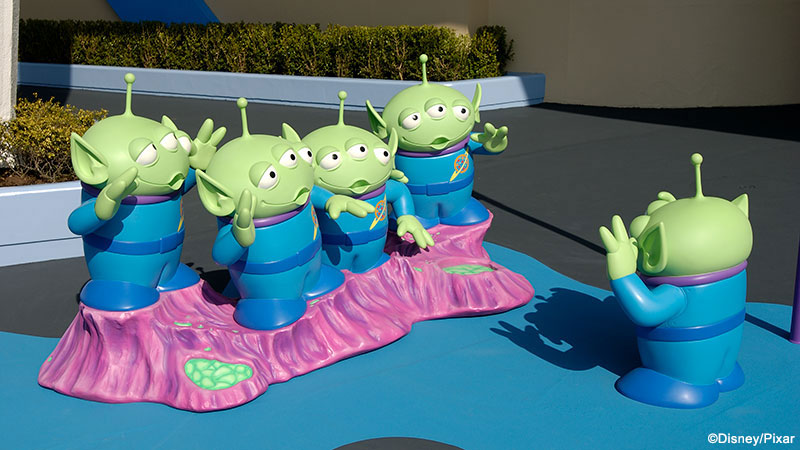 4. Buzz Lightyear's Astro Blasters
Join the Space Rangers led by Buzz Lightyear from the Disney/Pixar film series Toy Story, and go on an adventure that will take you to infinity and beyond! This is a target-shooting attraction where you board a Space Cruiser and use the Astro Blasters (laser shooters) to blast away the robots, secret weapons, and other targets that keep appearing in front of you.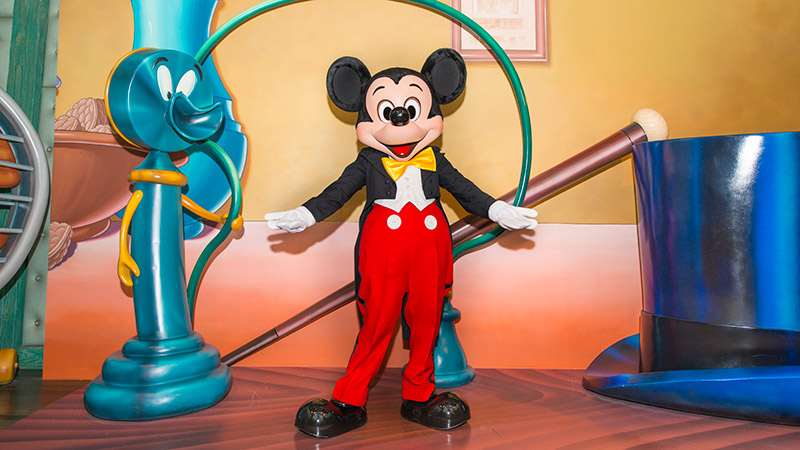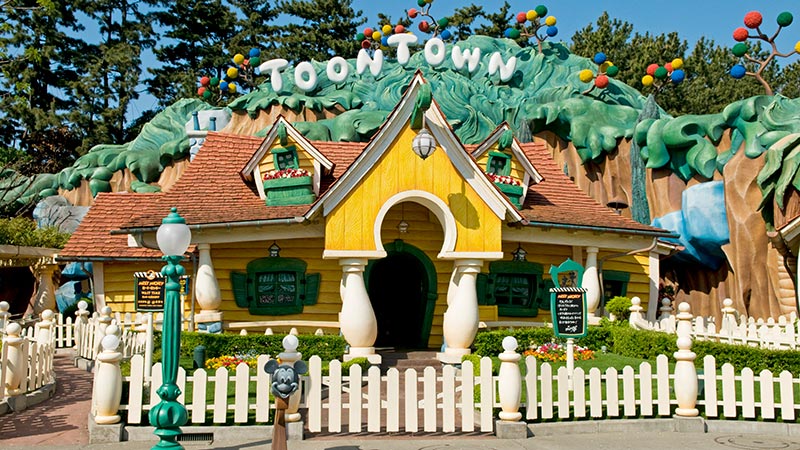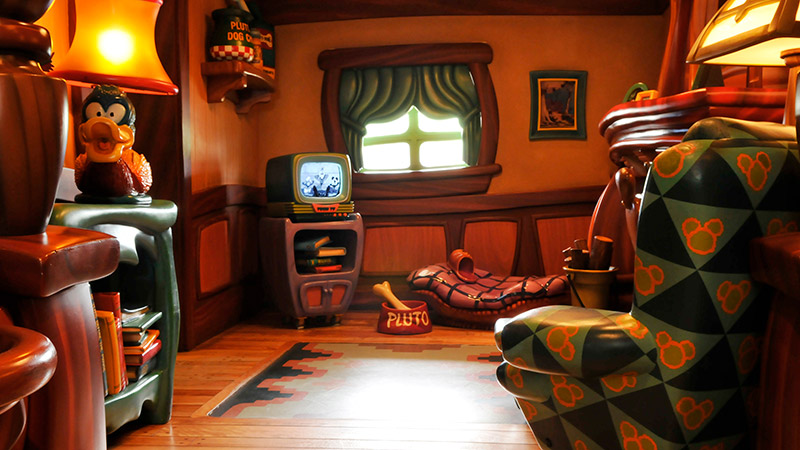 5. Mickey's House and Meet Mickey
Welcome to Mickey's house! Mickey is currently shooting a movie at his Movie Barn, a barn that's been remodeled into a film studio! Visit him there and you can meet the super star, Mickey Mouse, in person! Take a photo with Mickey Mouse to remember your visit by!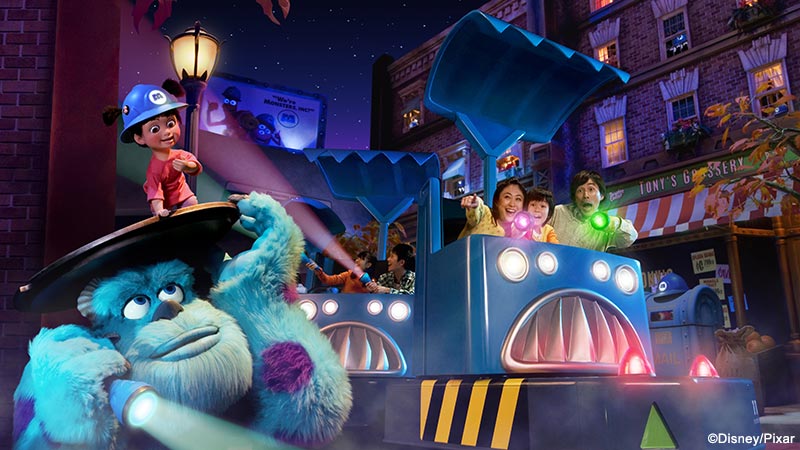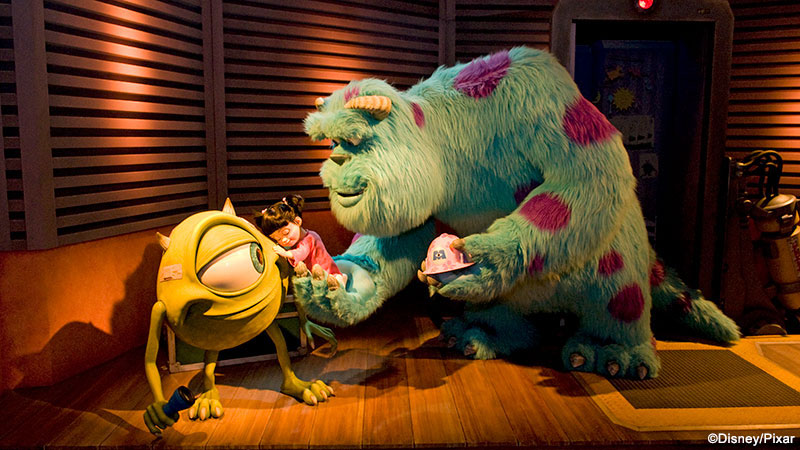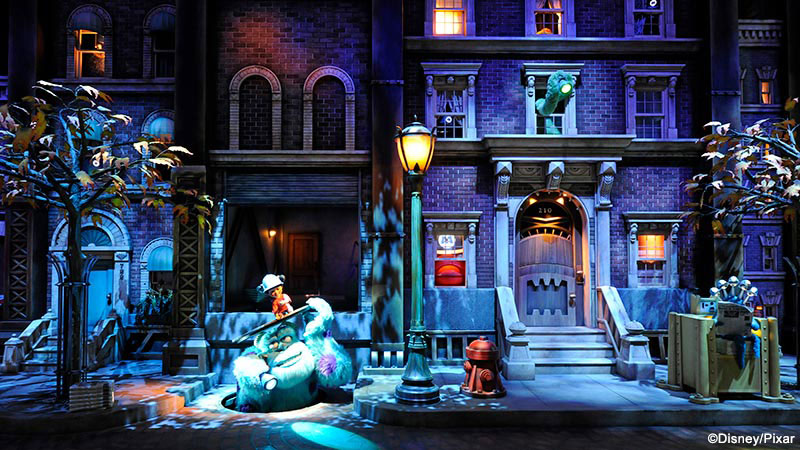 6. Monsters, Inc. Ride & Go Seek!
Step inside this attraction, and you'll feel like you've wandered into the world of the Disney/Pixar film Monsters, Inc.! Ride a Security Tram, and use the flashlights to find the humorous monsters hiding all throughout Monstropolis!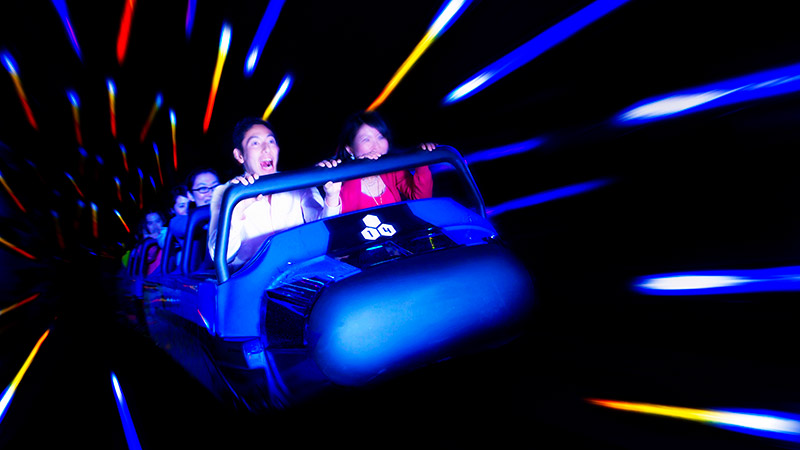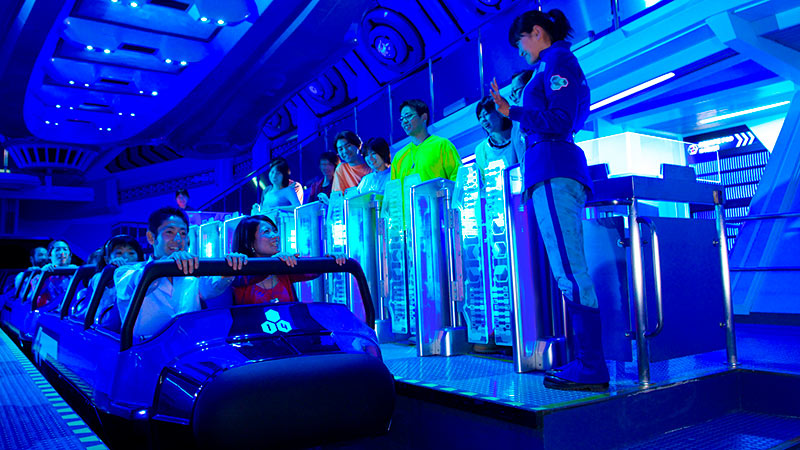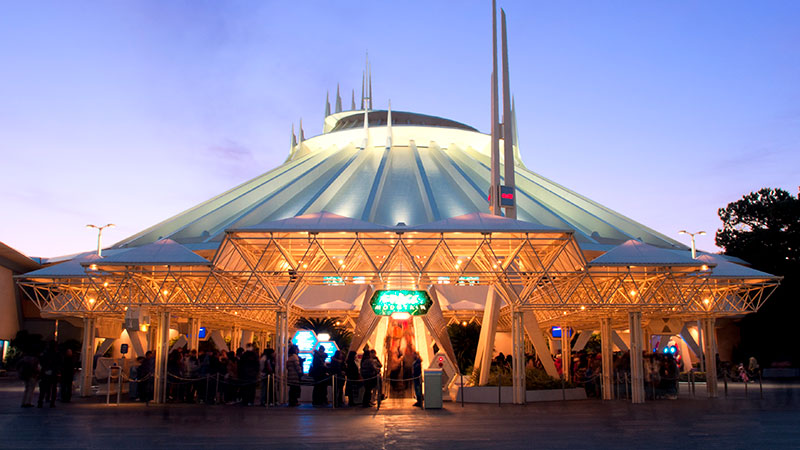 7. Space Mountain
Inside this gigantic, dome-shaped building is a space station, where state-of-the-art spaceships, powered by an unknown energy source, come and go. Board the latest rocket and enjoy a thrilling rollercoaster ride that takes you speeding through the darkness of outer space.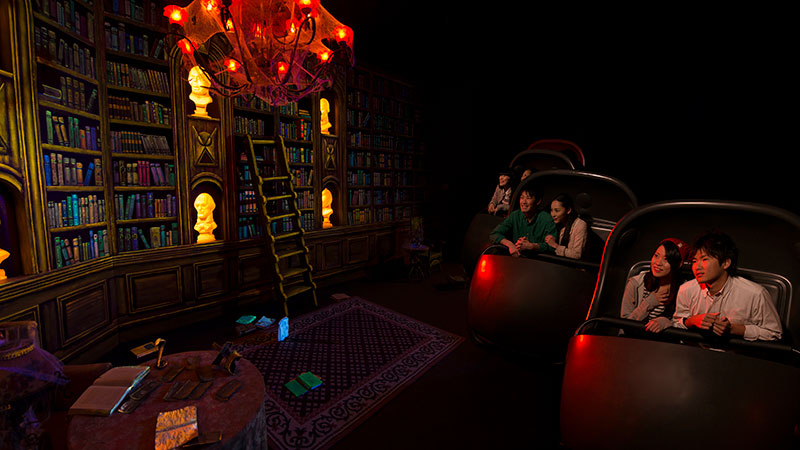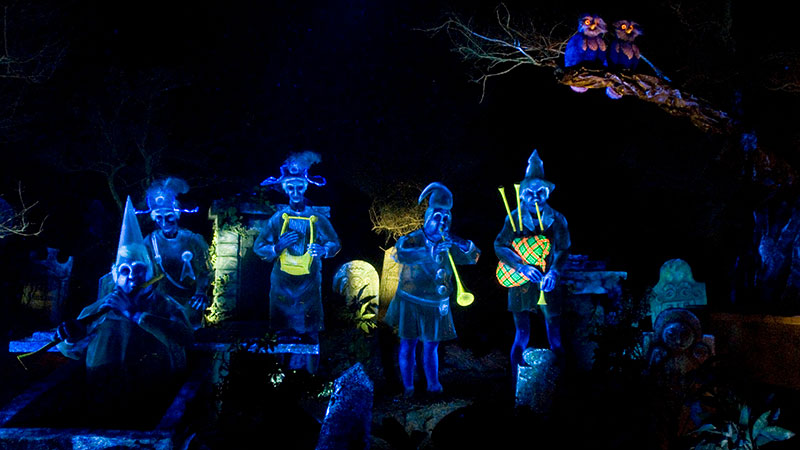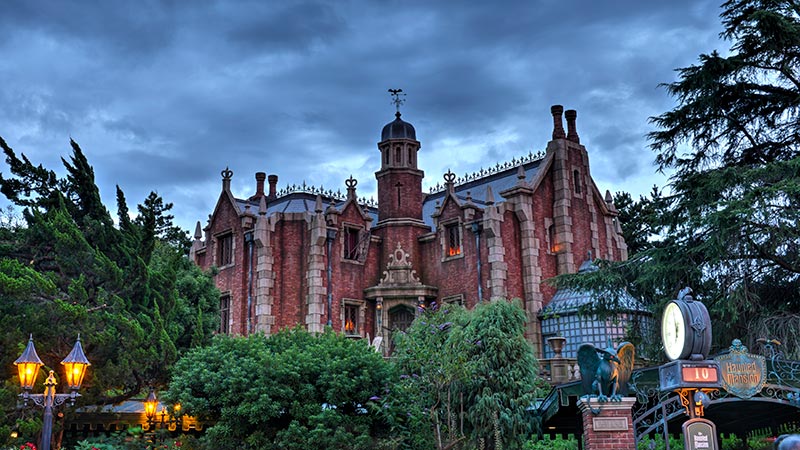 8. Haunted Mansion
This eerie gothic mansion is home to 999 ghosts, "dying" for you to come and join them to become their 1,000th member. In this spooky mansion, you'll find a portrait with glowing eyes, a piano that suddenly starts playing on its own, and a bunch of scary but humorous ghosts!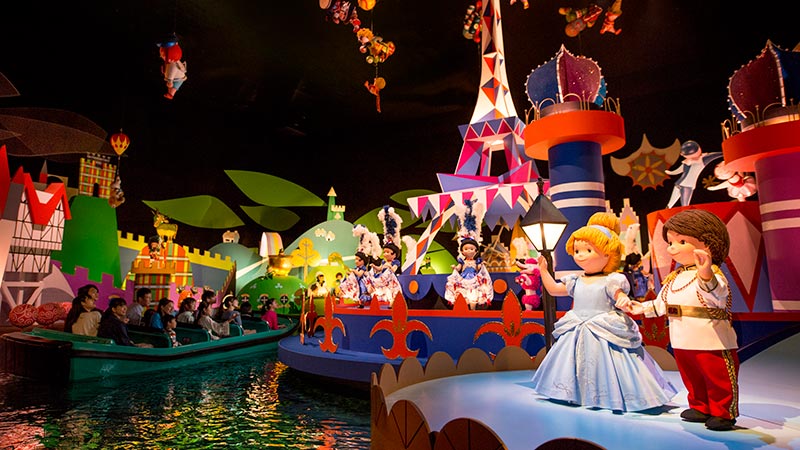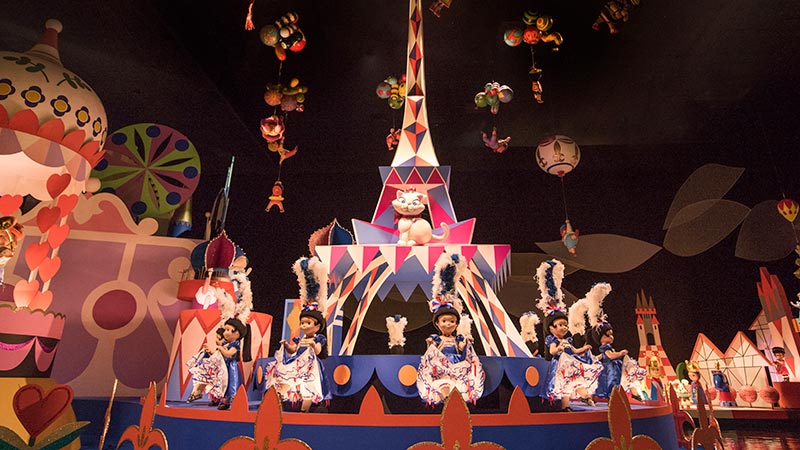 9. "it's a small world"
Welcome to the happiest cruise that ever sailed! Go on a voyage that takes you from Europe through Asia, Africa, Central America, and the islands of the South Pacific, as you enjoy listening to the theme song, "it's a small world," sung by children of the world dressed in ethnic costume. And don't forget to look for the Disney friends as you sail through the different areas.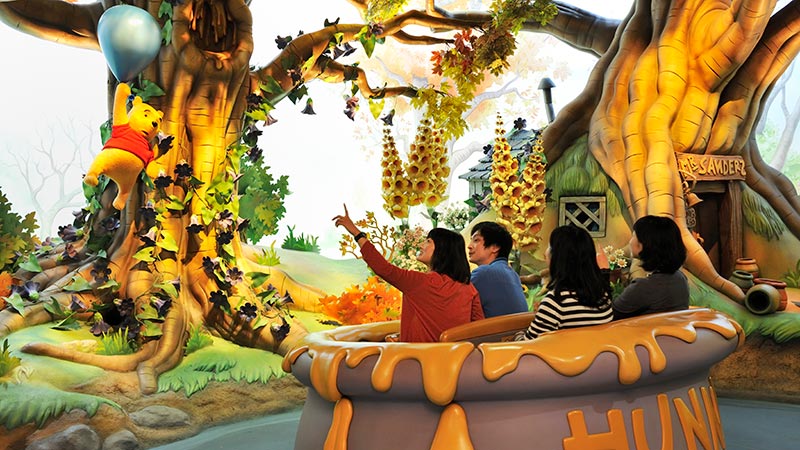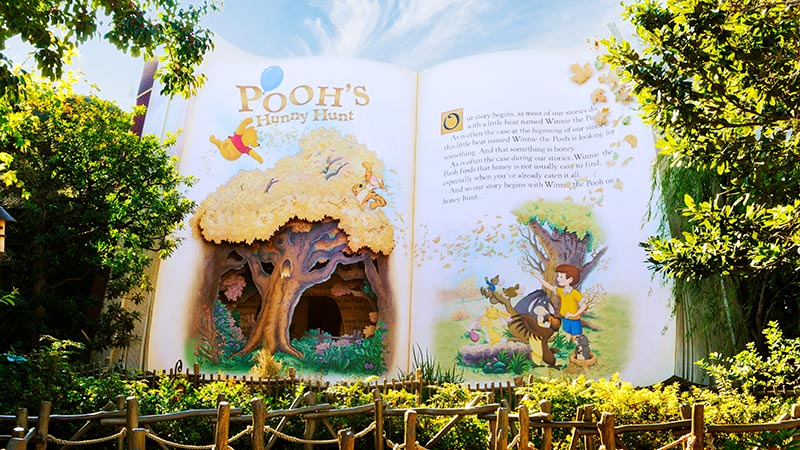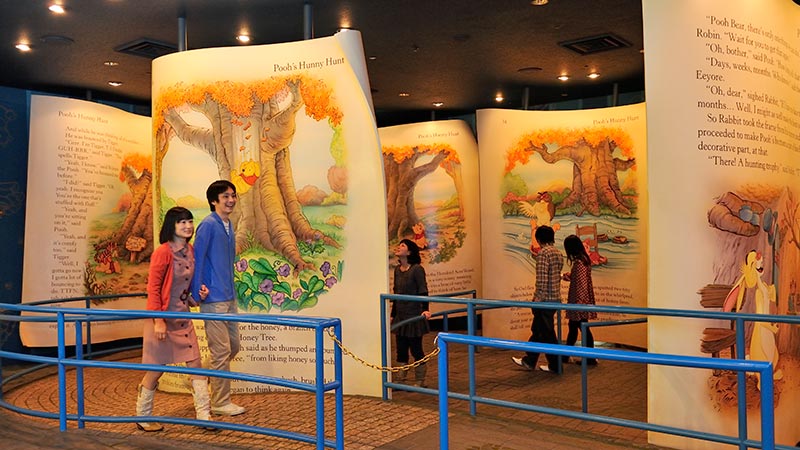 10. Pooh's Hunny Hunt
Hop on a whimsical "hunny pot" and join Pooh on an adventure in search of honey! Will you be able to find where the honey is, despite the capricious twists, turns, and jumps made by your "hunny pot"? This popular attraction will sweep you away into the world of Winnie the Pooh.
Tokyo Disneyland attractions featured in this article!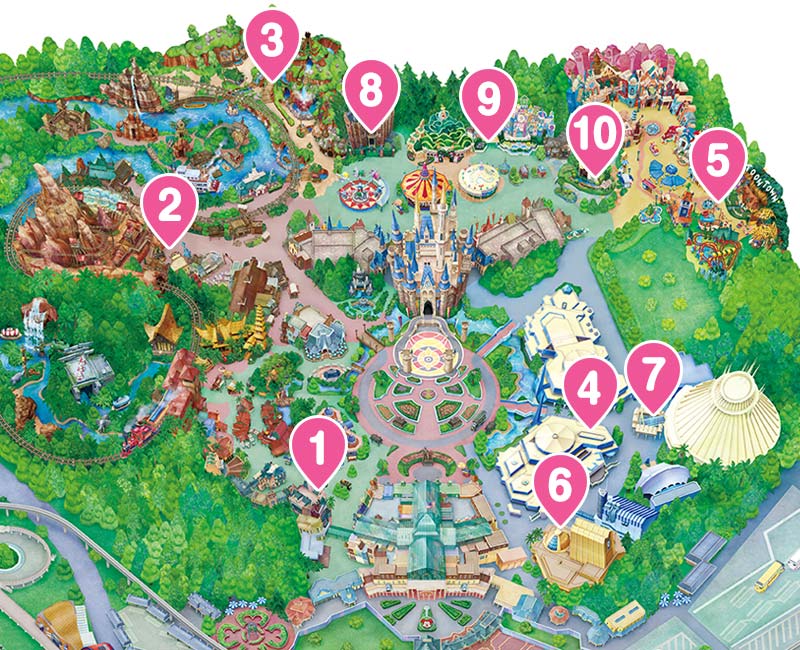 Tokyo DisneySea
Tokyo DisneySea is the only Disney Park in the world themed to the sea, where you can enjoy attractions and shows inspired by ocean tales and legends. The Disney films are brought to life at the seven different themed ports, and most of the attractions that you find here are unique to Tokyo DisneySea. Let's take a look at what this one-and-only Disney Park has to offer.
Panoramic image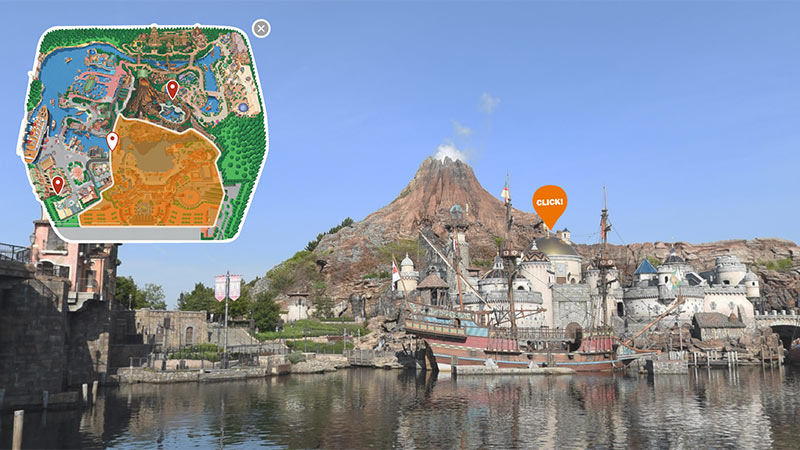 What everyone wants to know!
10 attractions you won't want to miss at Tokyo DisneySea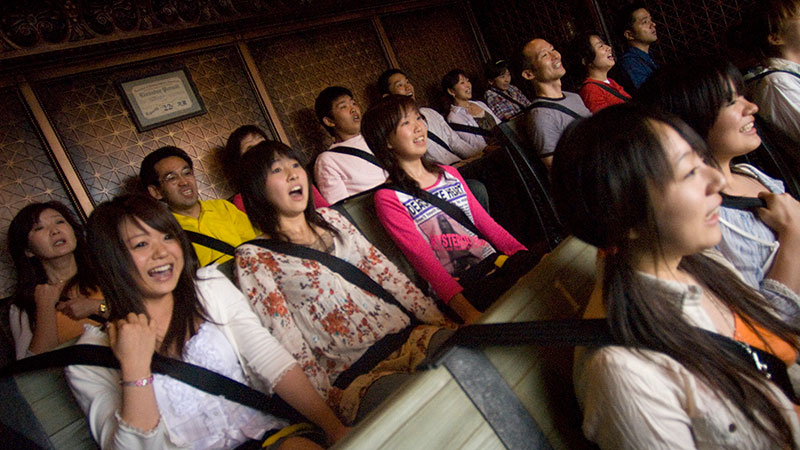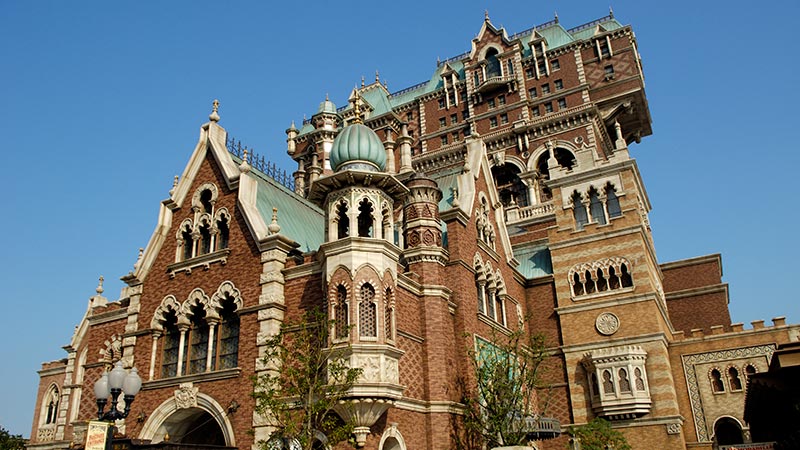 1. Tower of Terror
Ever since the owner's mysterious disappearance in 1899, this hotel has been known as the "Tower of Terror." And now, The New York City Preservation Society is giving a tour of this ominous hotel, and taking Guests up to see the top floor by elevator... This is a free-fall type of attraction that is popular among those looking for real thrills.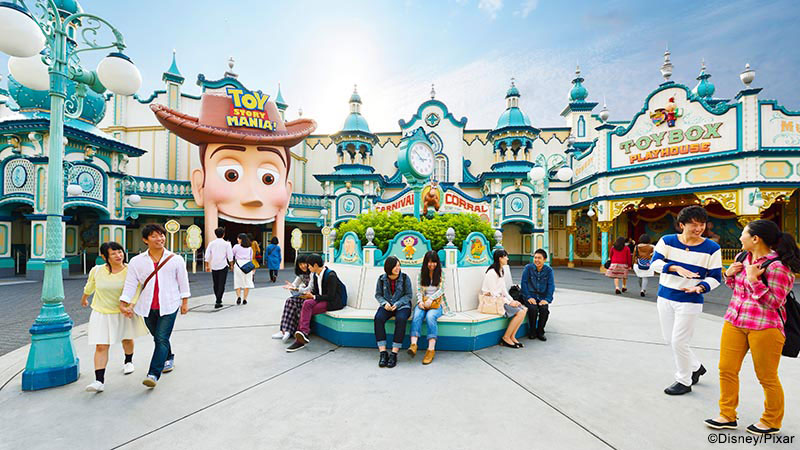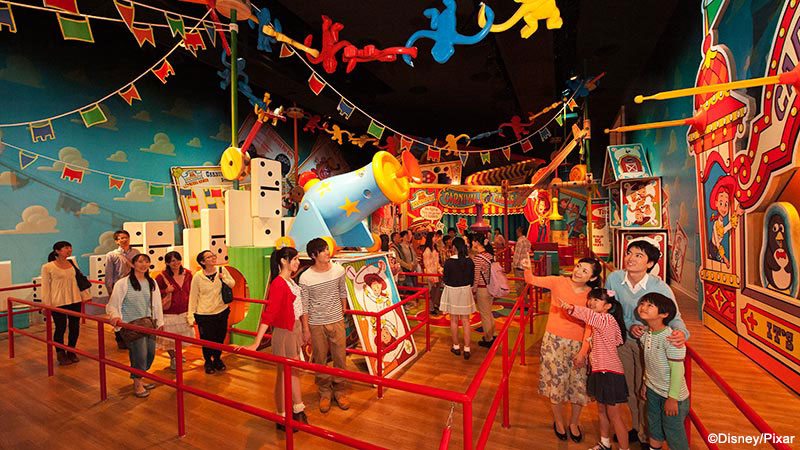 2. Toy Story Mania!
This attraction is themed to Disney/Pixar's Toy Story film series. When you enter from Woody's wide open mouth, you'll find yourself having shrunk to the size of a toy! Ride the toy tram and take on the challenge of a variety of carnival games, such as throwing pies and eggs at the targets!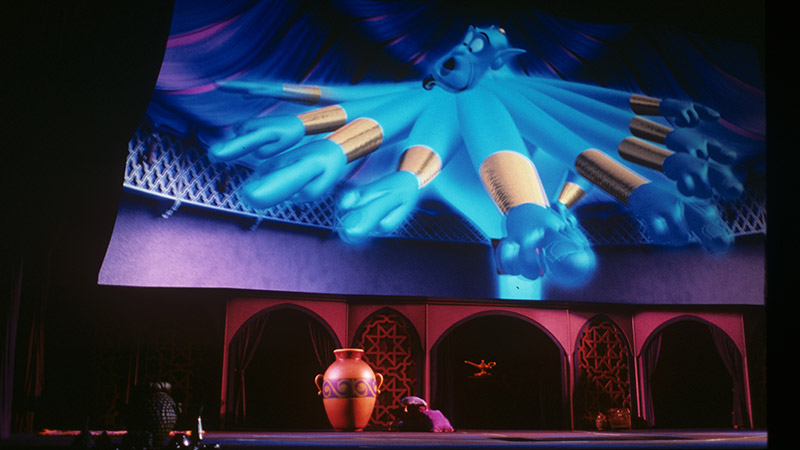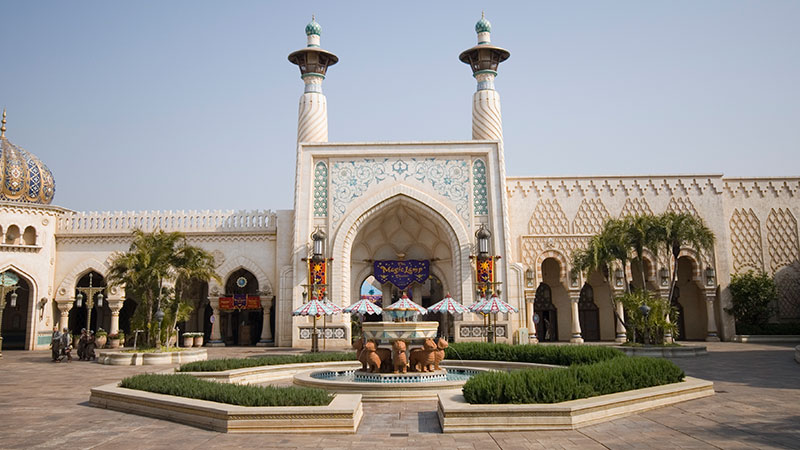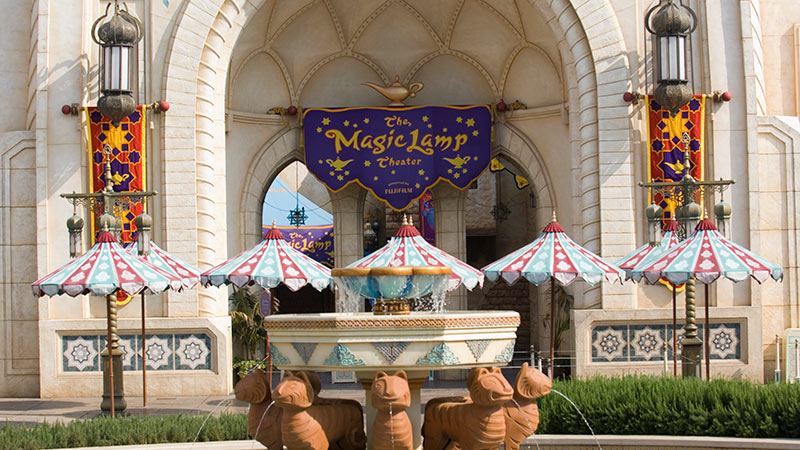 3. The Magic Lamp Theater
Shaban, who calls himself "the greatest magician in the world," is giving his first solo magic show. But, the Genie from the Disney film Aladdin has had enough of Shaban's impossible demands, and Shaban's show quickly turns into Genie's solo show! Don't miss this amazing performance that's also filled with laughs.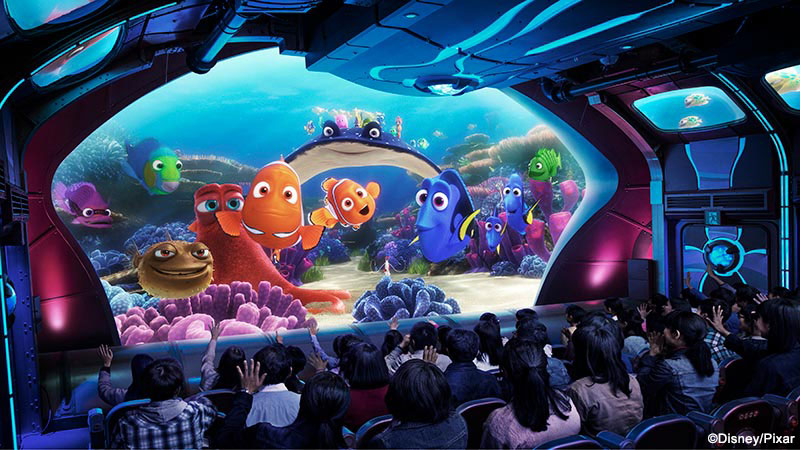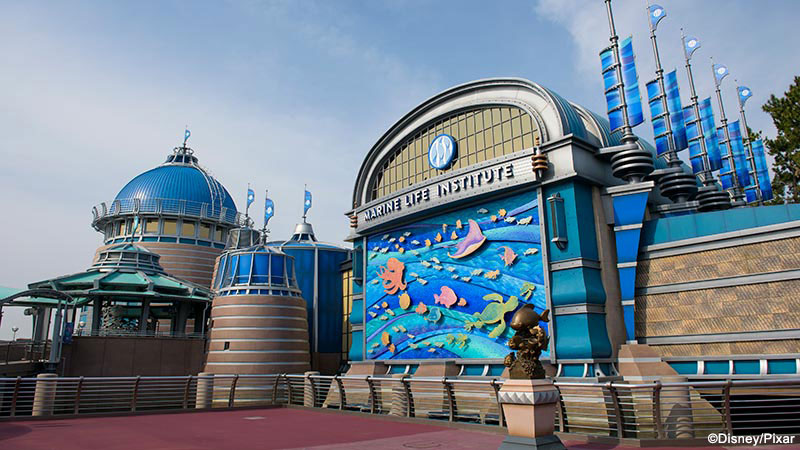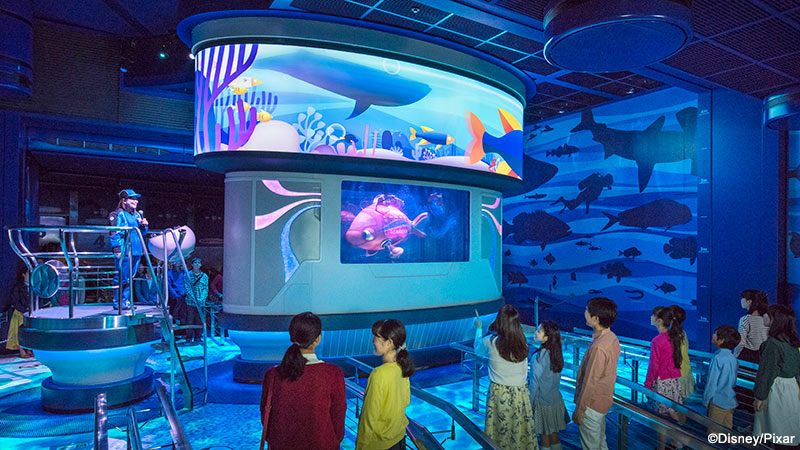 4. Nemo & Friends SeaRider
Board a SeaRider, a submarine that shrinks to the size of a fish, and explore the wide and wondrous world of the ocean from the same point of view as Nemo and Dory. This is the newest attraction at Tokyo DisneySea featuring Destiny and other popular characters from the Disney film Finding Dory.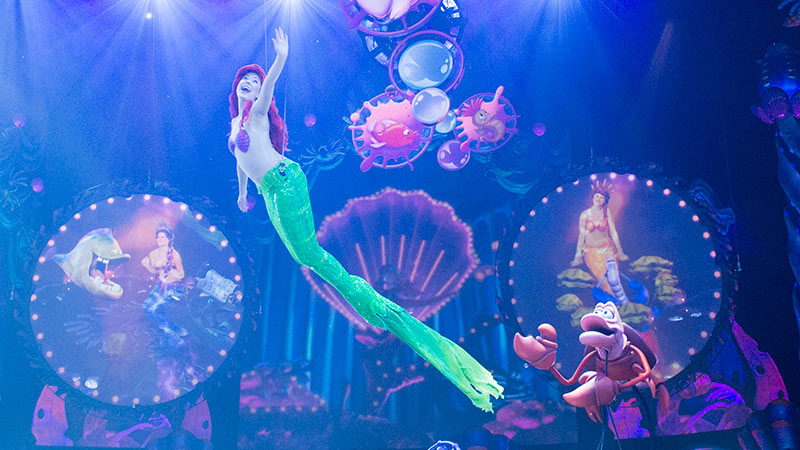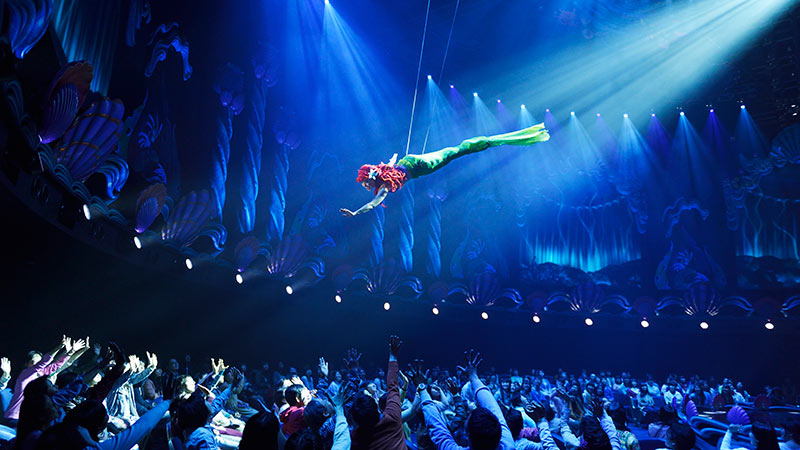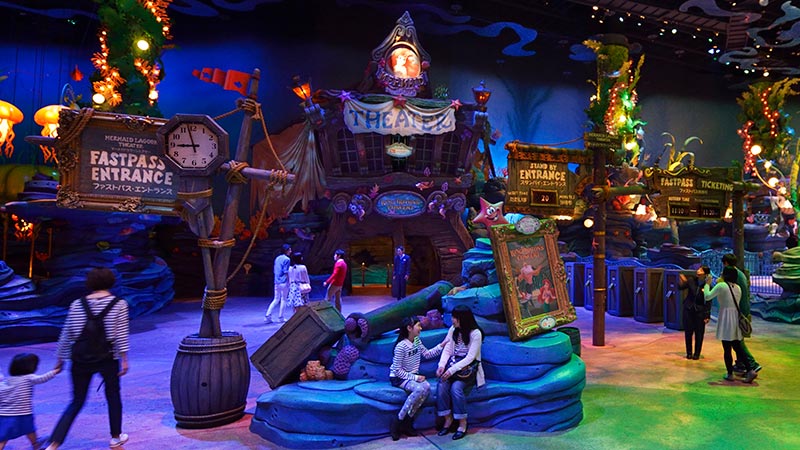 5. Mermaid Lagoon Theater (King Triton's Concert)
Listen to Ariel give an enchanting performance of the songs that you know from the Disney film The Little Mermaid, such as "Part of Your World" and "Under the Sea." This is a new type of concert where visual images, music, and performance all come together as one for a dynamic presentation. Ariel, swimming freely in the area, might come gliding right up close to you!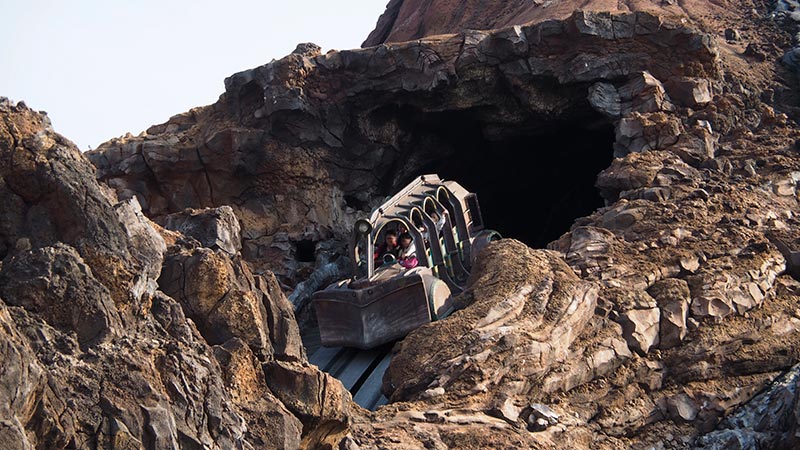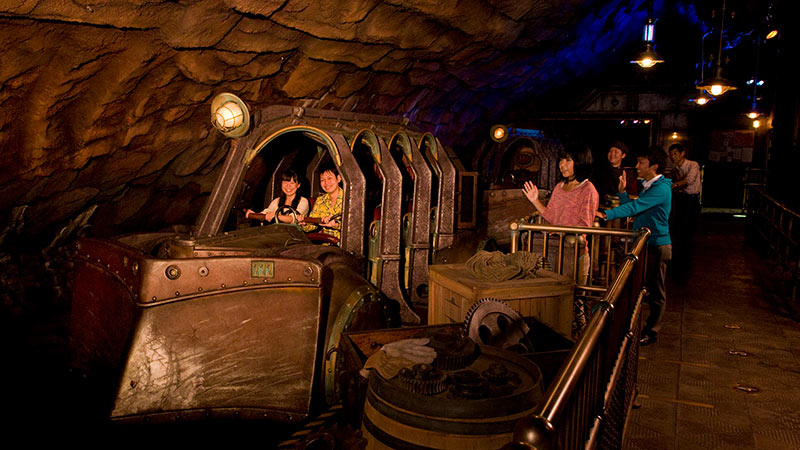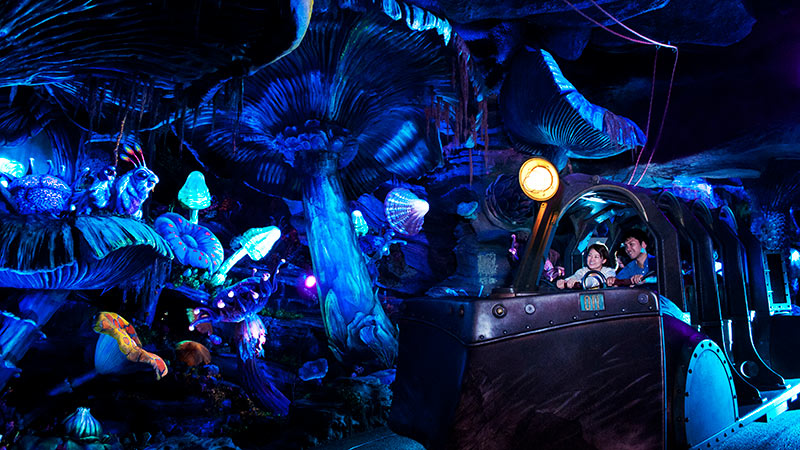 6. Journey to the Center of the Earth
Explore the unknown world under the ground, unearthed by the enigmatic genius, Captain Nemo. As you become captivated by the mysterious sights in front of you, the earth suddenly begins to shake with volcanic activity! As the volcano erupts, your subterranean vehicle rises rapidly upward, and then, takes you on a sudden plunge!! This attraction takes you on a thrilling ride within the magnificent volcano at Tokyo DisneySea.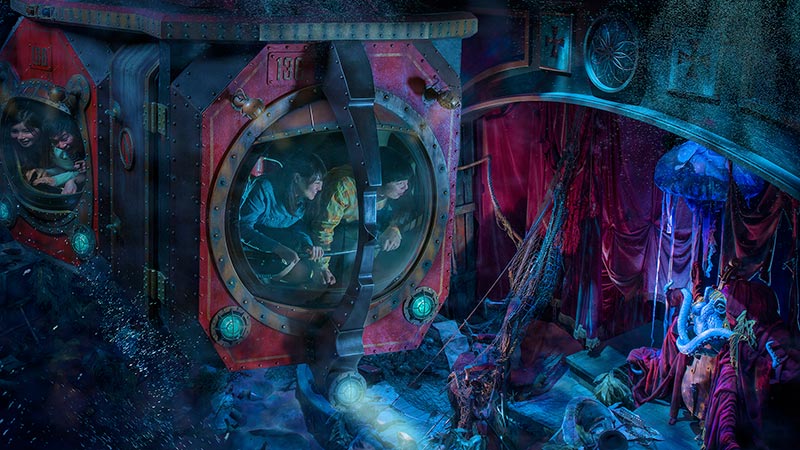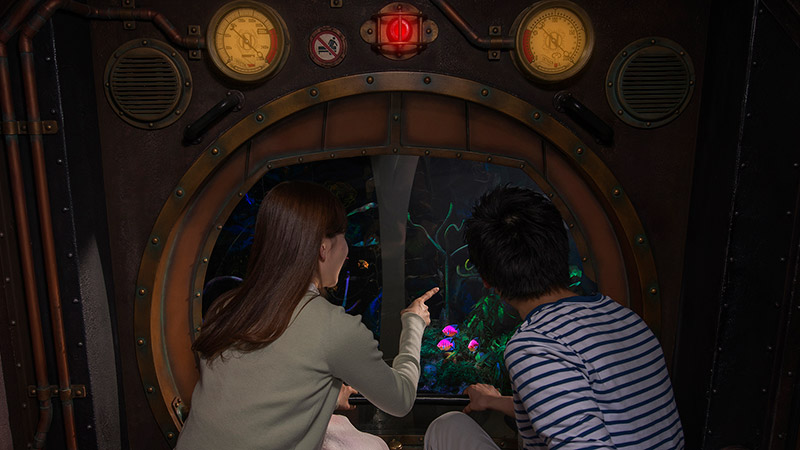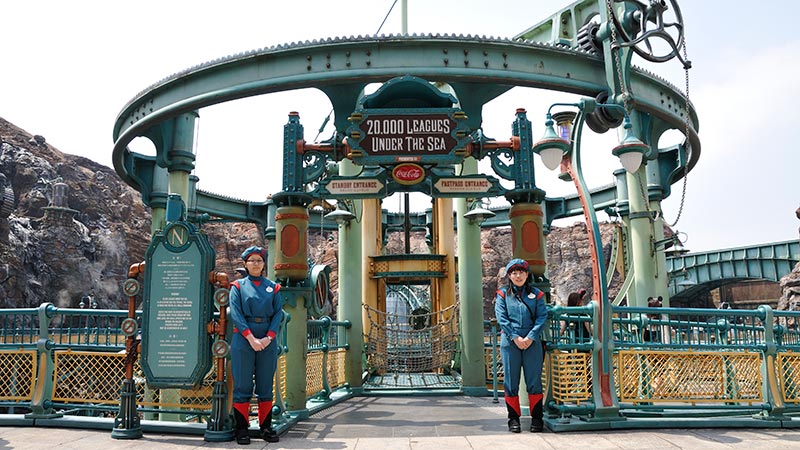 7. 20,000 Leagues Under the Sea
Atlantis is an ancient, highly advanced civilization that sank to the bottom of the sea. Rumor has it that some people from Atlantis survived, and adapted themselves to their new environment in the water… Could this be true? Board the small submarines and embark on a journey of adventure to see the wondrous world that lies at the bottom of the sea.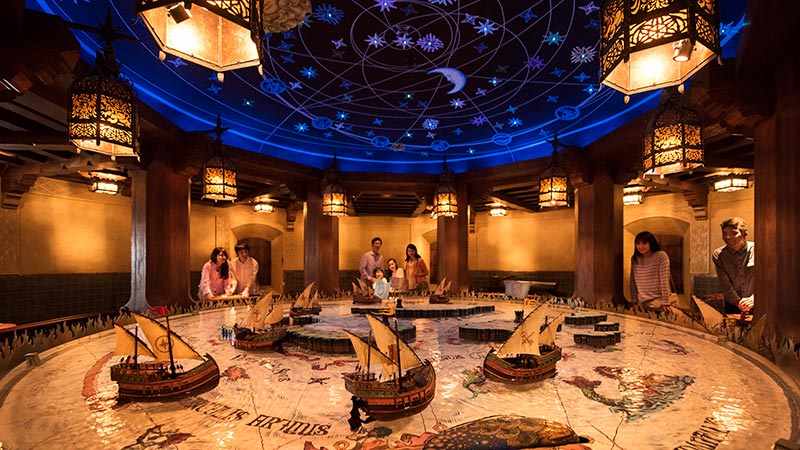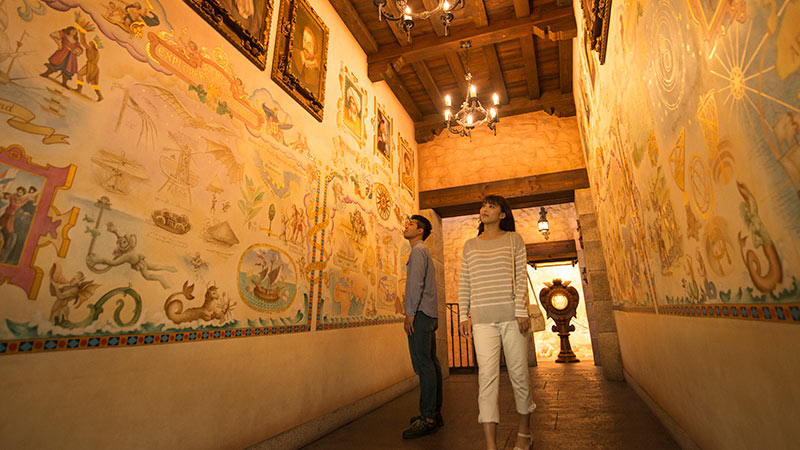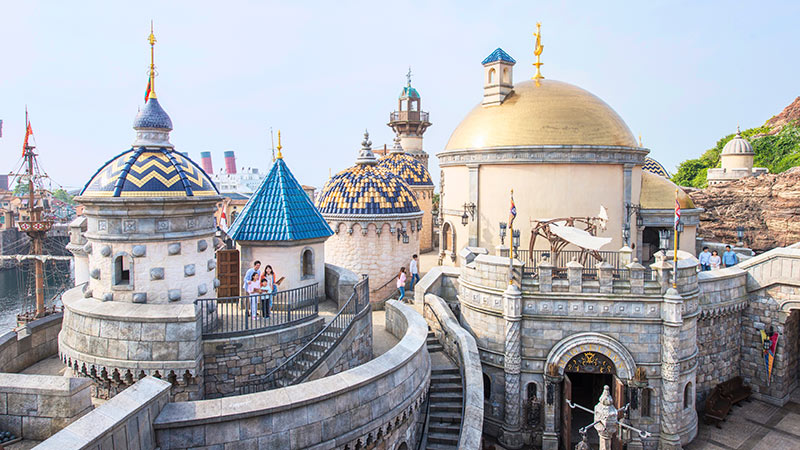 8. Fortress Explorations
You're free to walk around and explore a fortress and an anchored galleon from the Age of Exploration, an era that was known for its adventures and discoveries. The numerous exhibits dating back to the Renaissance and the Age of Exploration also make great photos! This is an experiential attraction where you can actually touch and play with the exhibited items.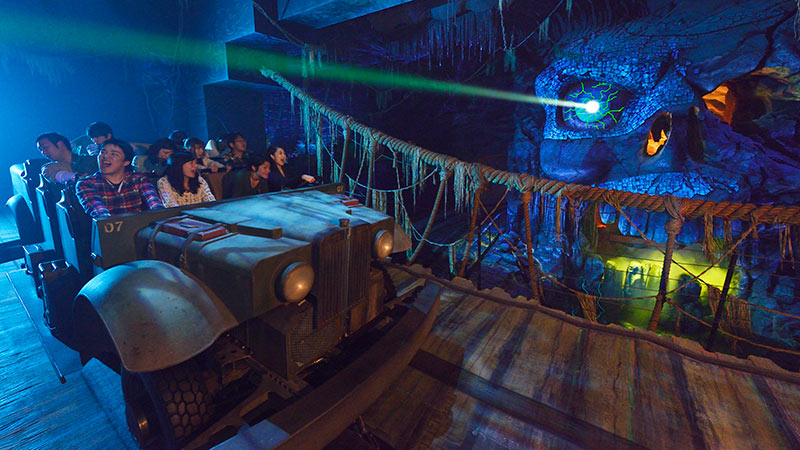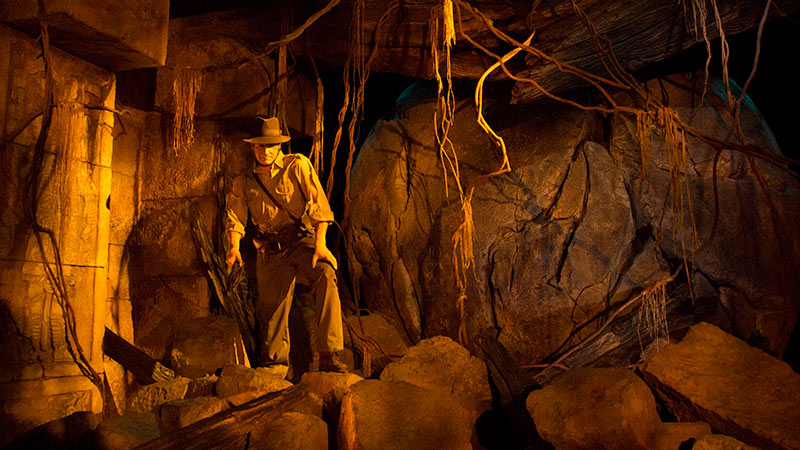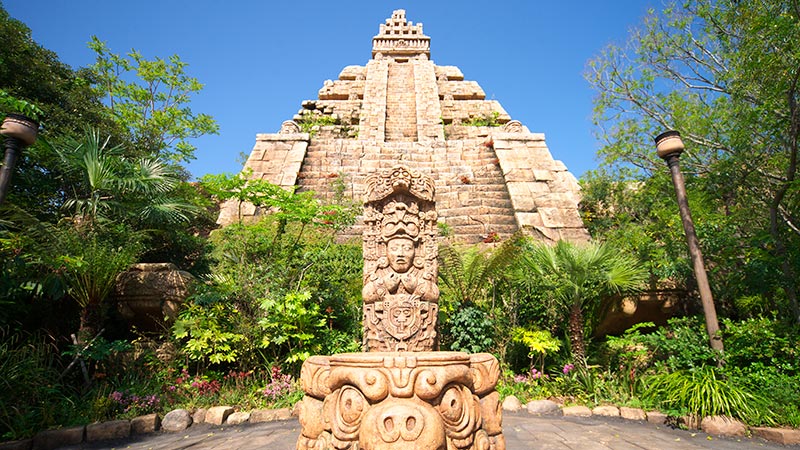 9. Indiana Jones® Adventure: Temple of the Crystal Skull
Take part in a tour through a mysterious temple arranged by Paco, Dr. Indiana Jones' assistant! But the temple's guardian spirit, the Crystal Skull, is not happy by this unwelcome intrusion, and unleashes its anger! The vehicle starts running out of control--will you be able to come out of the temple alive?!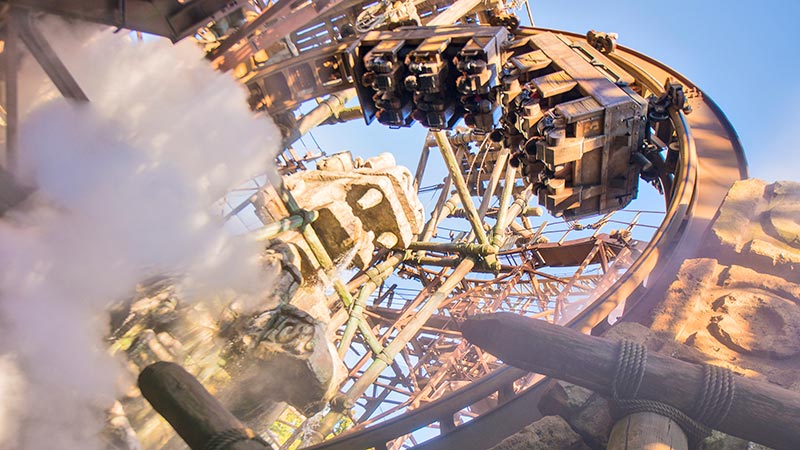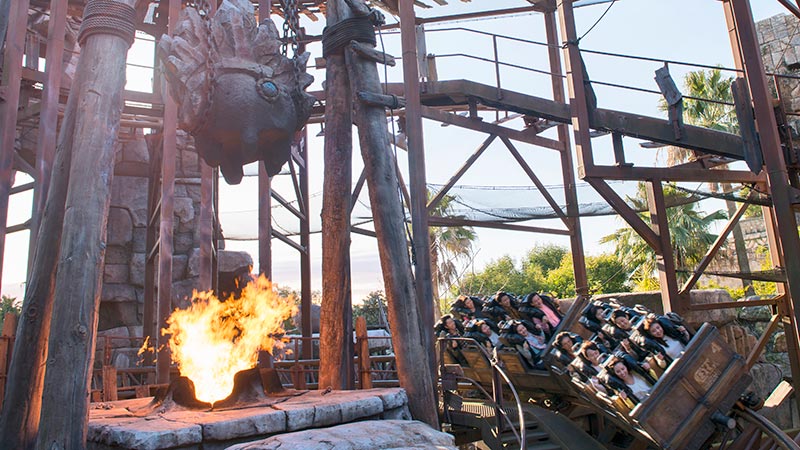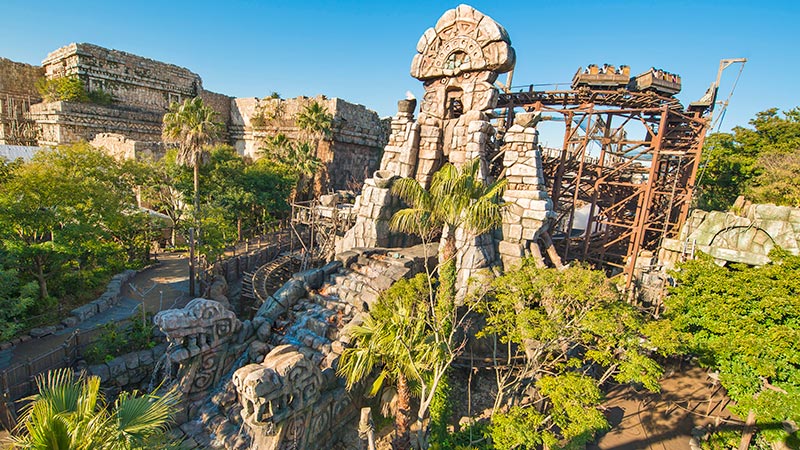 10. Raging Spirits
This is a rollercoaster attraction that speeds through an excavation site featuring the ruin of a stone figure depicting an ancient god. Guests ride a hopper car that takes them through the excavation site, face the wrath of the gods, run through a looped rail that's been twisted vertically upward, and speed through fire, water, and steam.