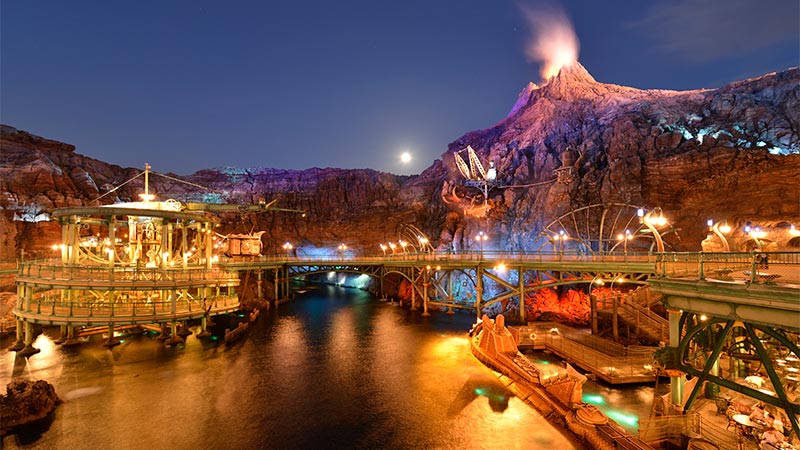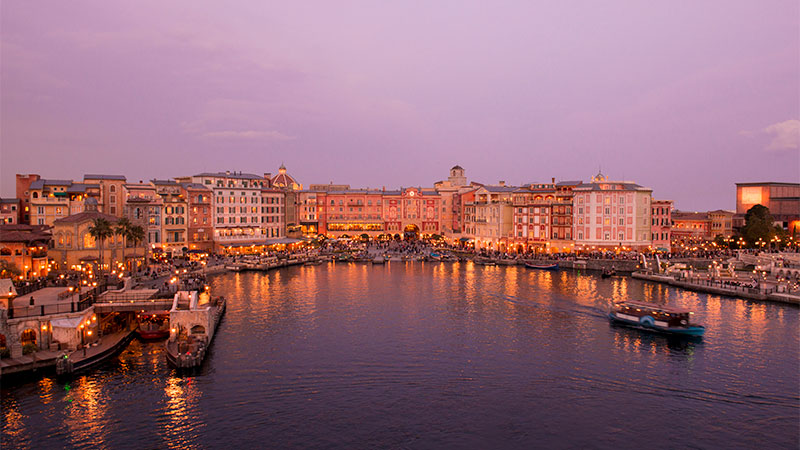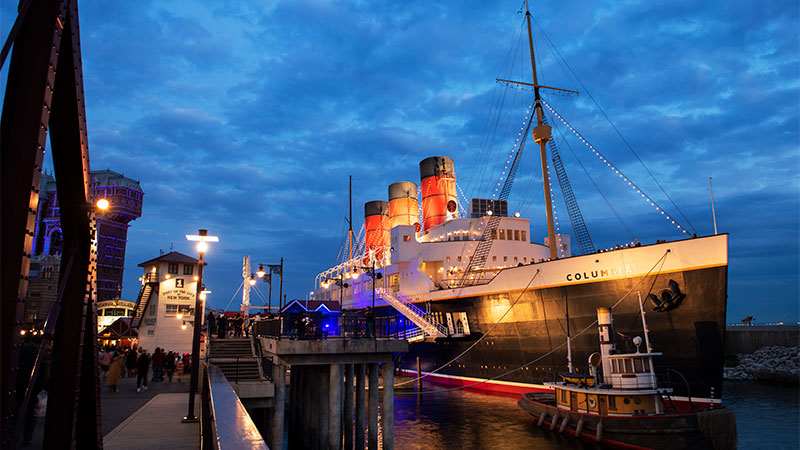 You'll definitely want to visit lots of famous spots and shopping areas while you are in Japan.
Tokyo Disney Resort is conveniently located just 15 minutes from Tokyo Station, so getting there after you do other fun things is super easy.
Use the specially priced "After 6 Passport" for park admission after 6:00 p.m. on weekdays and enjoy Tokyo Disney Resort at night!
The After 6 Passport is valid for park admission on weekdays from 6:00 p.m. This ticket is ideal for spending a romantic fantasy evening at Tokyo DisneySea.
Exciting Evening Parades and Shows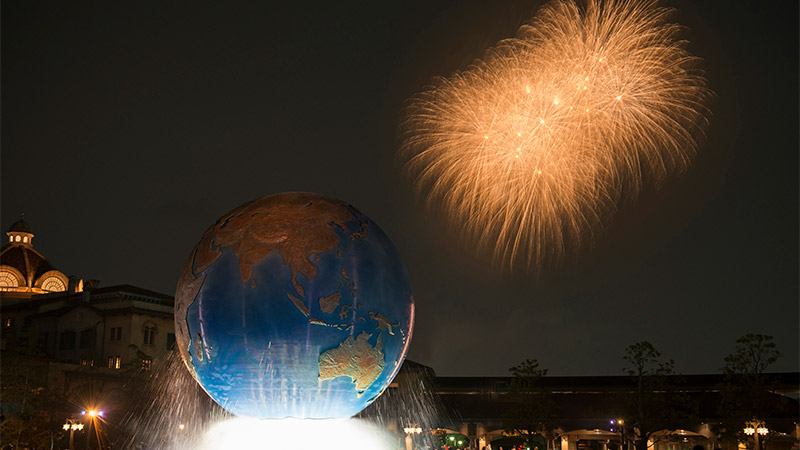 Disney Light the Night
The nighttime sky above the Parks will come alive with colorful fireworks accompanied by Disney songs and music.
Recommended Evening Attractions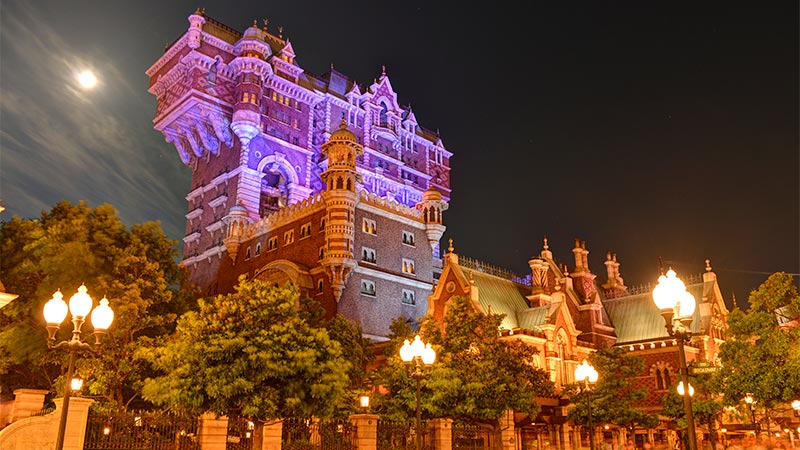 Tower of Terror
In New York, 1912, stands the hotel known as the "Tower of Terror," so called after the mysterious disappearance of its owner in 1899. Now, the New York City Preservation Society has finished restoring the infamous hotel, and started giving tours to the public. But what happens when you take the elevator to the top floor...?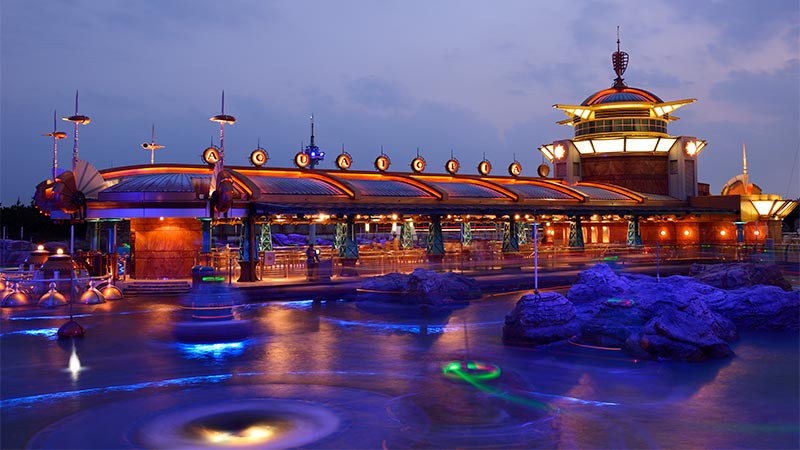 Aquatopia
The three-person watercraft travels around the experimental pool, and this is no typical course. You'll spin around and twirl off in unpredictable directions. Who knows where you'll end up!
Indoor Attractions―Each a Rich World of Its Own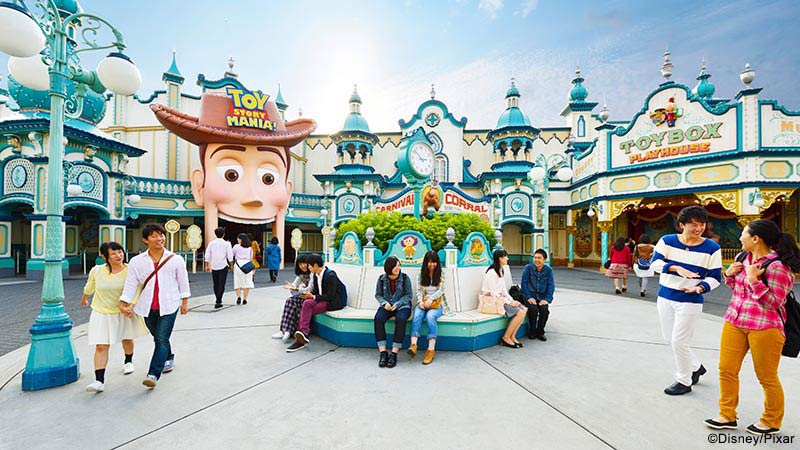 Toy Story Mania!
Go in through Woody's wide open mouth and you'll find that you've shrunk to the size of a toy! A great time playing the carnival games set up under Andy's bed is waiting for you!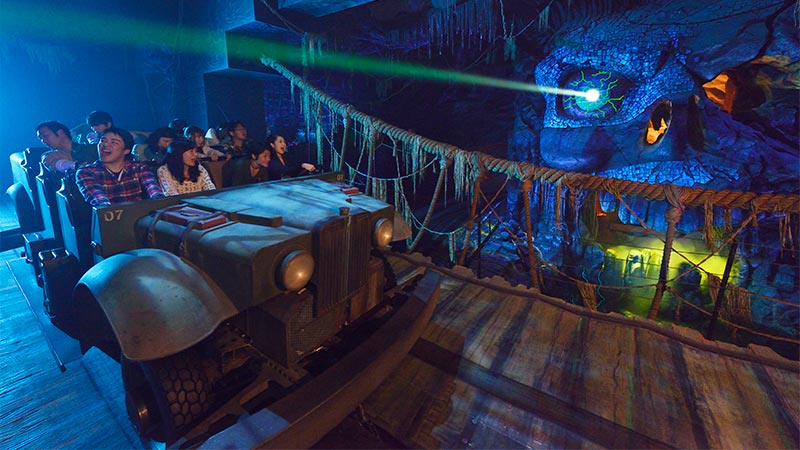 Indiana Jones® Adventure: Temple of the Crystal Skull
Experience the temple tours organized by Paco, a friend of Dr. Indiana Jones. But wait. The temple's vengeful guardian spirit, the Crystal Skull, is not happy about this at all. When the spirit's anger is unleashed, will you get out alive!?
The Best Restaurants for Dinner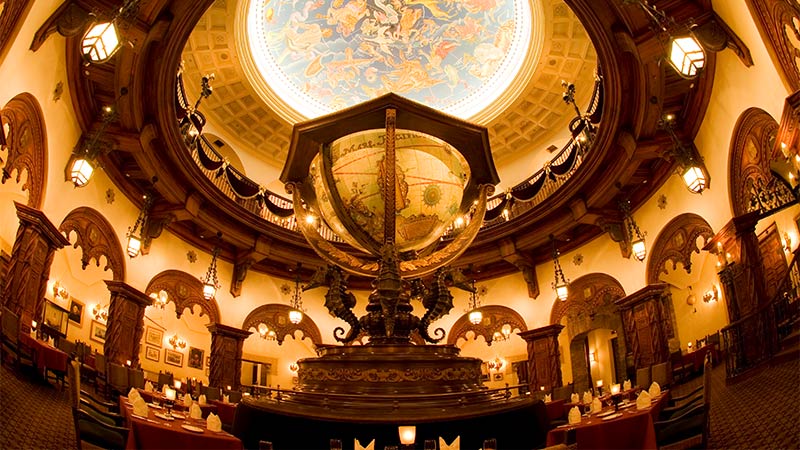 Magellan's
The Fortress, marked by the large gold dome rising above it, houses this restaurant named in honor of Ferdinand Magellan, the renowned explorer from the Golden Age of Exploration. Enjoy cuisine inspired by dishes from around the world as you dine amid objects that tell of the discoveries made through the exploration of the oceans and the study of astronomy during that era.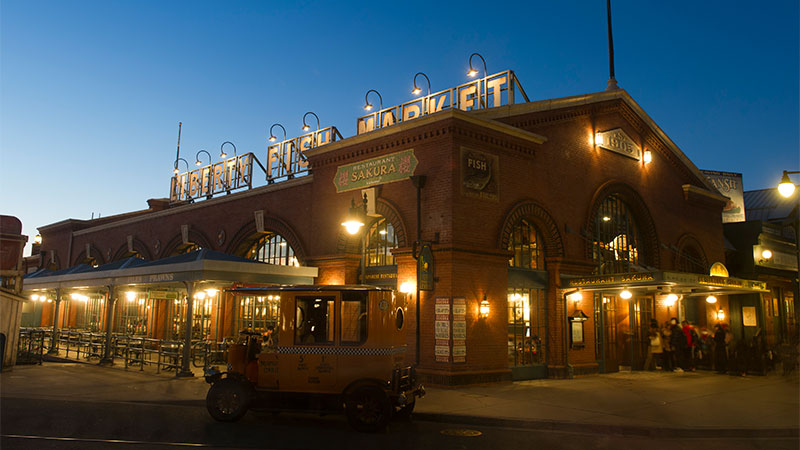 Restaurant Sakura
Owned by a Japanese immigrant, this restaurant is in a former fish market. The windows look out on New York harbor while the signs on the walls still list up the fresh seafood that used to be sold here. The Japanese dishes served here go well with sake.
June 2020
| | Sun | Mon | Tue | Wed | Thu | Fri | Sat |
| --- | --- | --- | --- | --- | --- | --- | --- |
| | 31(S) | 1(M) | 2(T) | 3(W) | 4(T) | 5(F) | 6(S) |
| | 7(S) | 8(M) | 9(T) | 10(W) | 11(T) | 12(F) | 13(S) |
| | 14(S) | 15(M) | 16(T) | 17(W) | 18(T) | 19(F) | 20(S) |
| | 21(S) | 22(M) | 23(T) | 24(W) | 25(T) | 26(F) | 27(S) |
| | 28(S) | 29(M) | 30(T) | 1(W) | 2(T) | 3(F) | 4(S) |
☆: denotes day when After 6 Passport tickets can be used.
Access from Tokyo Station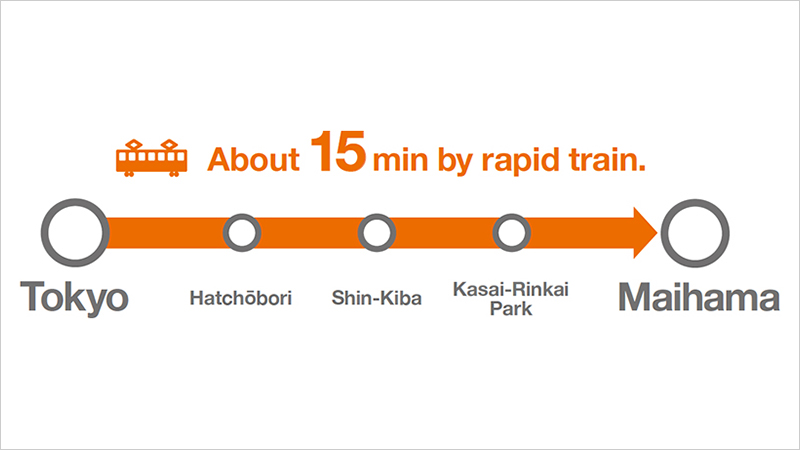 Conveniently accessible with an approximately 15 minute travel time from Tokyo Station to JR Maihama Station if you board a rapid train!

From JR Maihama Station to Tokyo DisneySea
The closest station to Tokyo DisneySea is Tokyo DisneySea Station on the Disney Resort Line. Transfer to the Disney Resort Line at JR Maihama Station, and get off at Tokyo DisneySea Station. (JR Maihama Station to Tokyo DisneySea Station is about 9 minutes by train.)

Nonstop bus service is available from various stations and hotels.