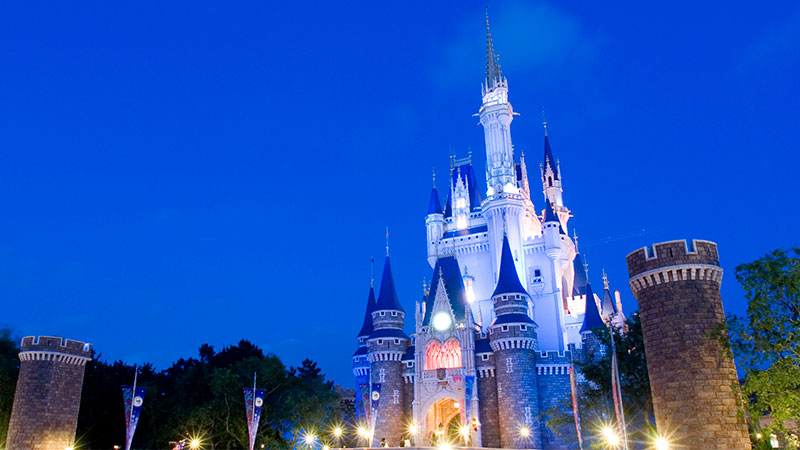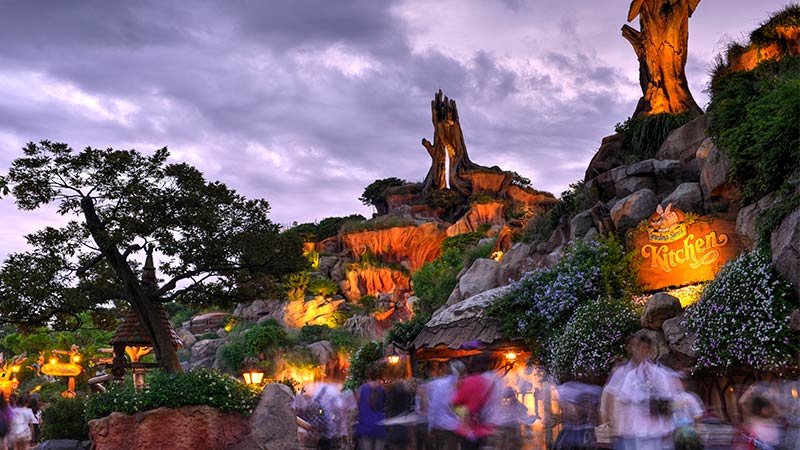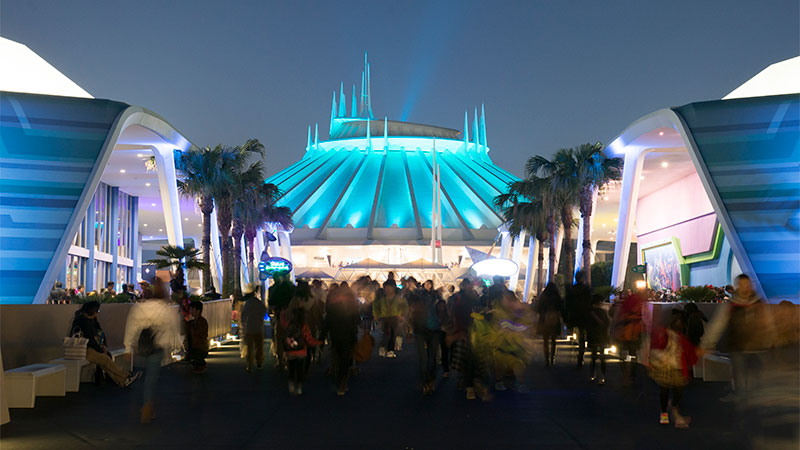 You'll definitely want to visit lots of famous spots and shopping areas while you are in Japan.
Tokyo Disney Resort is conveniently located just 15 minutes from Tokyo Station, so getting there after you do other fun things is super easy.
Use the specially priced "After 6 Passport" for park admission after 6:00 p.m. on weekdays and enjoy Tokyo Disney Resort at night!
The After 6 Passport is valid for park admission on weekdays from 6:00 p.m. This ticket is ideal for spending a romantic fantasy evening at Tokyo Disneyland.
Exciting Evening Parades and Shows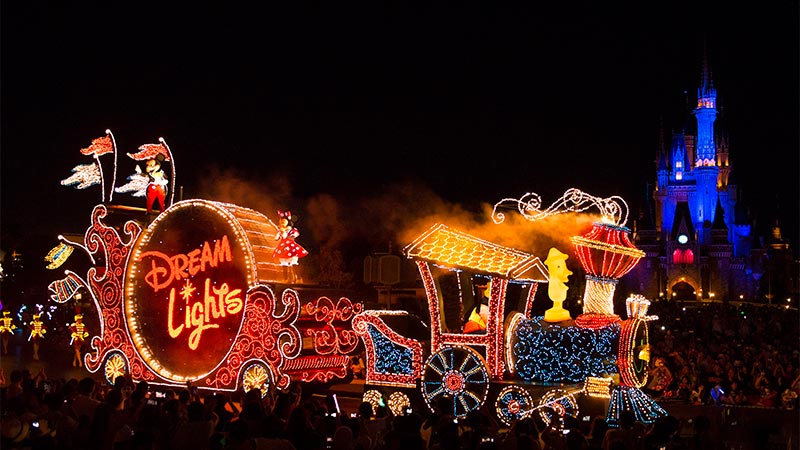 Nighttime Parade "Tokyo Disneyland Electrical Parade Dreamlights"
The Disney stars are literally sparkling in this nighttime parade of lights and music.
With Mickey and his pals, including characters from Aladdin, Toy Story and other Disney films, appearing on colorful floats, nighttime in the Park is even more fantasy-filled.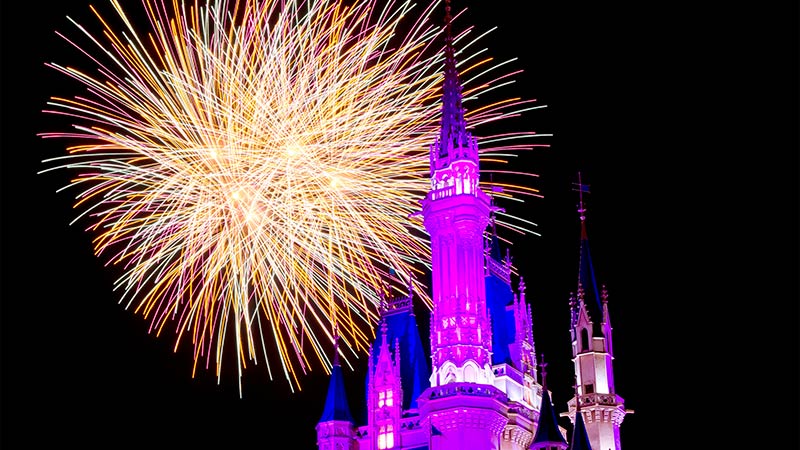 Disney Light the Night
The nighttime sky above the Parks will come alive with colorful fireworks accompanied by Disney songs and music.
Recommended Evening Attractions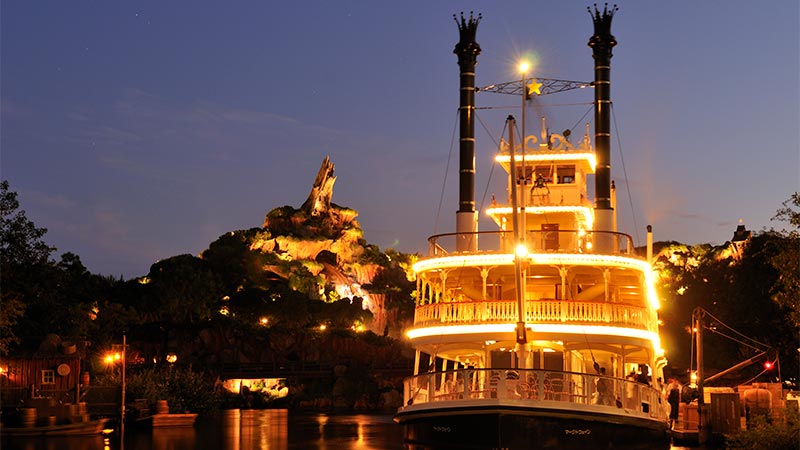 Mark Twain Riverboat
Board the Mark Twain Riverboat, an elegant, 3-deck "floating palace," for a cruise around the Rivers of America. It's even more romantic at night when the steamboat is all lit up!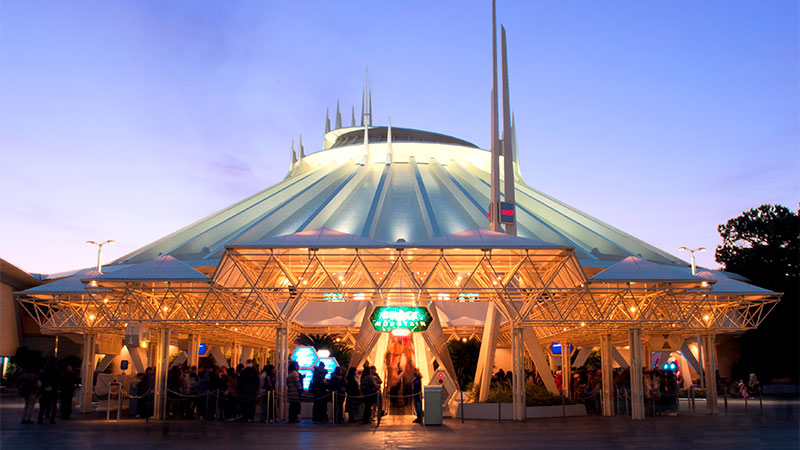 Space Mountain
A mountainous dome bathed in mysterious lights after dark houses a space station where state-of-the-art spaceships, powered by an unknown energy source, take off and land. Get ready for a thrilling rocket ride through the galaxy!
Indoor Attraction―Each a Rich World of Its Own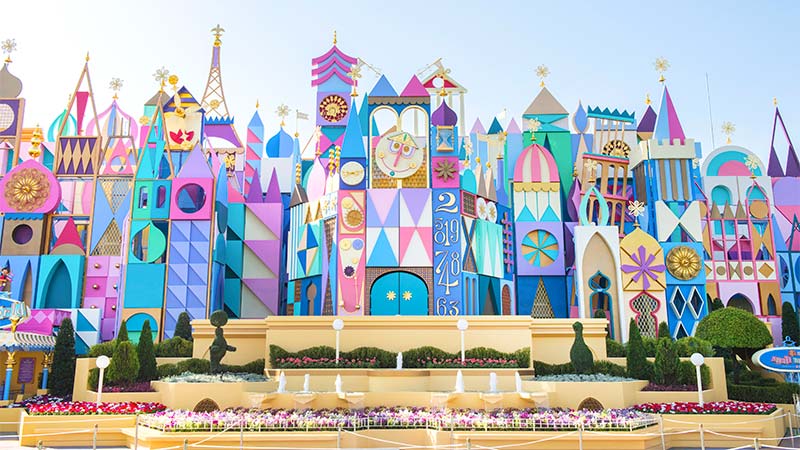 "it's a small world"
Dressed in the traditional costumes of their countries, children of the world sing "it's a small world" as you voyage from Europe, through Asia, Africa, Central America, and the islands of the South Pacific. It's the happiest cruise that ever sailed!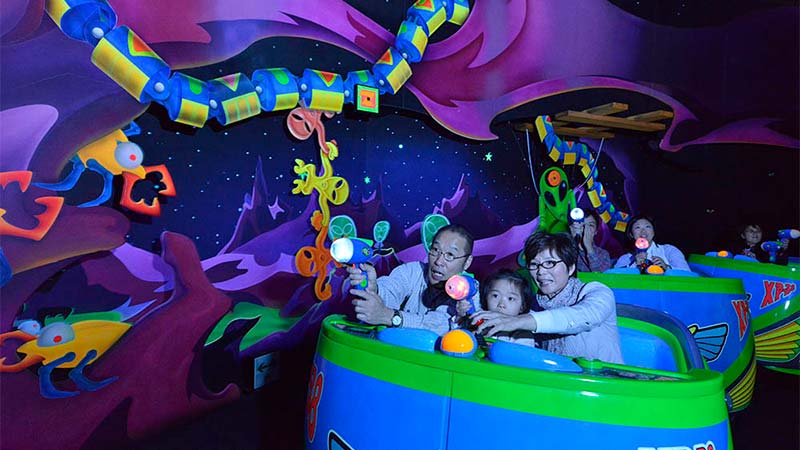 Buzz Lightyear's Astro Blasters
It's Buzz Lightyear from Disney/Pixar's Toy Story films! And you're one of his Space Rangers. Board a space cruiser and get ready for a great adventure. Use the astro blasters (laser shooters) equipped on your space cruiser to blast the robots and their secret weapons in this shooting-game attraction.
The Best Restaurants for Dinner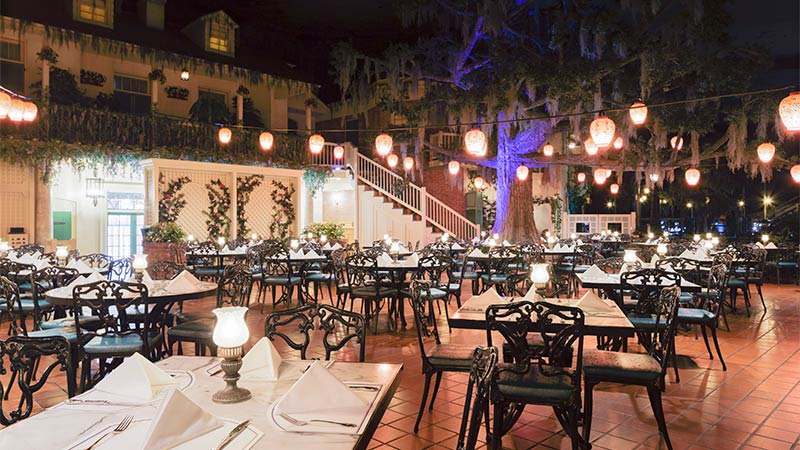 Blue Bayou Restaurant
As you might expect, this garden restaurant is located by a quiet bayou where fireflies sparkle in the romantic twilight. Served here are French and Creole-style dishes. Who will you share a romantic dinner with?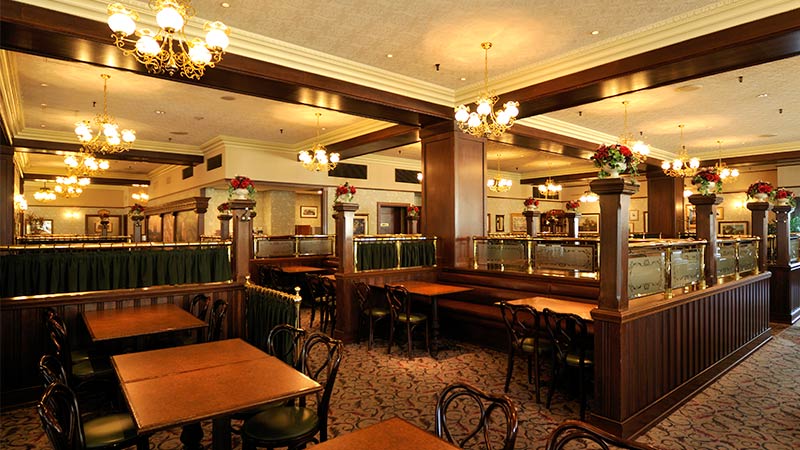 Eastside Cafe
Welcome to this elegant restaurant in early 20th-century America. Enjoy a leisurely meal in a refined atmosphere where the Victorian setting accents the menu.
May 2020
| | Sun | Mon | Tue | Wed | Thu | Fri | Sat |
| --- | --- | --- | --- | --- | --- | --- | --- |
| | 26(S) | 27(M) | 28(T) | 29(W) | 30(T) | 1(F) | 2(S) |
| | 3(S) | 4(M) | 5(T) | 6(W) | 7(T) | 8(F) | 9(S) |
| | 10(S) | 11(M) | 12(T) | 13(W) | 14(T) | 15(F) | 16(S) |
| | 17(S) | 18(M) | 19(T) | 20(W) | 21(T) | 22(F) | 23(S) |
| | 24(S) | 25(M) | 26(T) | 27(W) | 28(T) | 29(F) | 30(S) |
| | 31(S) | 1(M) | 2(T) | 3(W) | 4(T) | 5(F) | 6(S) |
☆: denotes day when After 6 Passport tickets can be used.
Access from Tokyo Station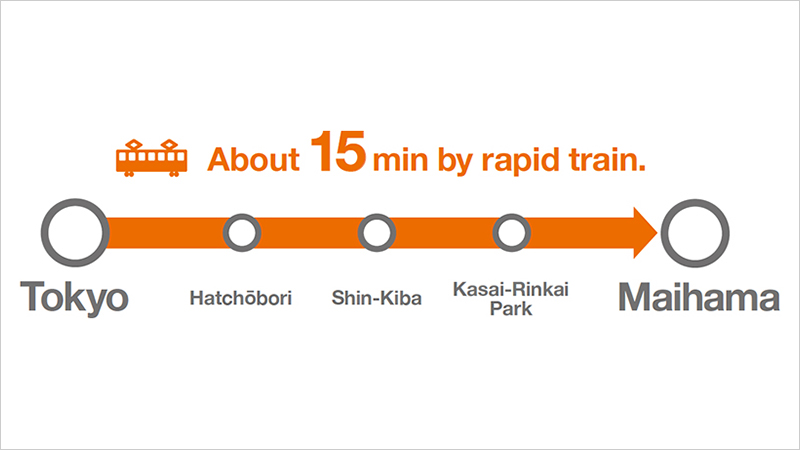 Conveniently accessible with an approximately 15 minute travel time from Tokyo Station to JR Maihama Station if you board a rapid train!

From JR Maihama Station to Tokyo Disneyland
JR Maihama Station to Tokyo Disneyland is about 5 minutes on foot.

Nonstop bus service is available from various stations and hotels.